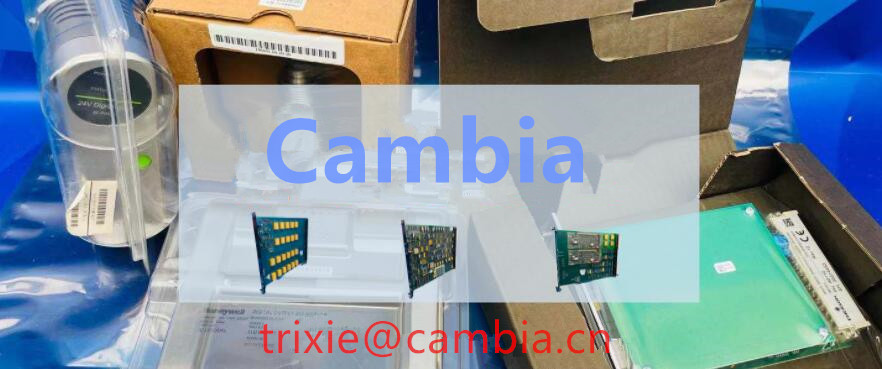 1. Siemens, Germany
Siemens AG (SIEMENSAGFWB: SIE, NYSE: SI) is a global leader in electrical and electronic engineering, founded in 1847 by Werner von Siemens. Today, its international headquarters are located in Munich, Germany. Siemens AG is a company listed on the Frankfurt Stock Exchange and the New York Stock Exchange. In 2013, Siemens' total revenue in China reached 6.14 billion euros, with nearly 32,000 employees in China.
In the industrial automation control (industrial control) industry, Siemens industrial control occupies a major position. The industrial control products widely used in Siemens industrial automation control include "PLC, inverter, touch screen, module, sensor, low voltage device, servo motor, industrial computer" and so on. At the same time, Siemens is the world's largest supplier of products, systems, solutions and services in the field of industrial automation and building technology, serving various fields of Chinese industry.
Siemens operates in more than 190 countries around the world, with approximately 600 factories, R&D centers and sales offices around the world. The company's business is mainly concentrated in 4 major sales areas: industry, energy, infrastructure and cities, medical. Siemens' global business operations are managed by 13 business groups, including Siemens Financial Services Ltd. and Siemens Real Estate Asset Management. In addition, Siemens owns a joint venture, the Bosch-Siemens Home Appliances Group.
At present, it owns 15 brands including Siemens and Bosch in the world, and has 39 factories in 27 regions around the world, making it the No. 1 manufacturer in Europe and No. 4 in the world. With the increasingly fierce competition in the home appliance market around the world, this globalization-oriented company that produces high-end home appliances has begun to turn its attention to the increasingly mature Chinese market.
2. ABB Switzerland
ABB Group ranks among the top 500 companies in the world, and the group headquarters is located in Zurich, Switzerland. ABB was formed in 1988 by the merger of two international companies with a history of more than 100 years, Sweden's Asia Company (ASEA) and Switzerland's Brown Boveri Company (BBC Brown Boveri). The two companies were established in 1883 and 1891, respectively.
ABB is a - manufacturer in the field of power and automation technology. ABB's technologies help power, utility and industrial customers improve performance while reducing environmental impact. The ABB Group has operations in more than 100 countries around the world, with 117,000 employees and 2009 sales of US$32 billion. In 2012, its sales in China achieved steady growth, exceeding US$5.2 billion.
ABB has a wide range of product lines, including a full range of power transformers and distribution transformers, high, medium and low voltage switchgear products, AC and DC power transmission and distribution systems, power automation systems, various measuring equipment and sensors, real-time control and optimization systems , Robot software and hardware and simulation systems, energy-efficient motors and transmission systems, power quality, conversion and synchronization systems, fuses and switchgear to protect the safety of power systems. These products have been widely used in industry, commerce, power and utilities.
ABB's cooperation with China began more than 100 years ago in 1907. At that time, ABB provided China with the first steam boiler. In 1974, ABB officially established the China business department in Hong Kong, and then set up a permanent office in Beijing in 1979. ABB moved its China headquarters to Beijing in 1994, and formally established ABB (China) Co., Ltd. in 1995. ABB has 15,300 employees in China so far, serving 30 local companies and 40 sales and service branches in 60 different cities. In 2009, ABB's sales in China reached US$4.3 billion, maintaining China's leading position as ABB's largest market in the world. ABB attaches great importance to attracting, developing and retaining talents, and actively undertakes social responsibility, and is widely respected as one of the best employers.
In China, ABB has established a strong production base in power transmission and distribution, automation products and systems through close cooperation with local partners. The business includes a complete line of power transformers and distribution transformers; high, medium and low voltage switchgear applications; electrical drive systems and motors. These products have been widely used in industrial and power industries. ABB strives for excellence in quality, and its businesses and products have become benchmarks in the industry. ABB's capabilities in engineering and project management are reflected in various fields such as metals, pulping, chemistry, life sciences, automotive industry, power industry automation and building systems.
3. Emerson, USA
Emerson is a diversified global manufacturer. Through process management, industrial automation, network energy, environmental optimization technology, commercial and residential solutions and other businesses, Emerson combines technology and engineering to provide customers with innovative solutions. China is one of the fastest growing regions for Emerson's business in the world, and has become Emerson's second largest market after the United States since fiscal 2002. At present, Emerson has established more than 40 enterprises in China, including more than 30 production facilities and nearly 20 R&D centers.
The company is organized into five business units: Process Management, which provides metering, control, and diagnostics for automated industrial processes that produce products such as food, fuel, machinery, and power; Industrial Automation, which provides integrated production solutions for global industries; Networking Energy, providing power and environmental conditioning for telecommunication systems, data networks and critical business applications; climate technology, improving home and business comfort, food safety and energy efficiency through air conditioning and refrigerator technology; appliances and tools for a variety of applications Self-designed electric motors, as well as home appliances and integrated home solutions.
4. Rockwell, USA
Rockwell Automation, headquartered in Milwaukee, Wisconsin, USA, is an industrial automation multinational company that provides first-class power, control and information technology solutions for the manufacturing industry.
Rockwell Automation integrates well-known brands in the field of industrial automation and is committed to creating a full range of automation solutions to help customers improve productivity. These brands include Allen-Bradley's control products and engineering services, and Rockwell Software's industrial control software. The company is also a leading provider of customer relationship management technology and application systems that help companies manage customer relationships more effectively.
Global technology and customer service are an important part of Rockwell Automation. The company has nearly 5,600 distributors, system integrators and agents in 80 countries around the world. Partnerships with reliable local companies in the areas of distribution, software and products greatly enhance the company's global strength. Well-known brands and strategic partnerships enhance the company's ability to provide quality and reliable industrial solutions worldwide.
5. French Schneider
Co., Ltd. (Schneider Electric SA) is one of the world's top 500 companies, founded in 1836 by the Schneider brothers. Today, headquartered in Rueil, France, Schneider Electric is a global leader in energy efficiency management, providing total solutions for the energy and infrastructure, industrial, data center and networking, building and residential markets in more than 100 countries, including It is a world leader in markets such as energy and infrastructure, industrial process control, building automation and data centers and networks, and also has strong market capabilities in residential applications. In fiscal 2012, Schneider's total global revenue reached 24 billion euros and more than 140,000 employees in more than 100 countries.
Schneider Electric provides total solutions for the energy and infrastructure, industrial, data center and networking, building and residential markets in more than 100 countries, including in energy and infrastructure, industrial process control, building automation and data center and networking. It is in a world-leading position in other markets, and also has strong market capabilities in the field of residential applications. Committed to providing customers with safe, reliable and efficient energy. With the successful development of business in China, Schneider Electric pays more attention to the development in China and is willing to contribute to China's opening and modernization through further business cooperation.
From generation, transmission to consumption, Schneider Electric provides efficient solutions tailored to every industry. As of 2003, the world is expected to invest 13 trillion US dollars in upgrading and transforming the global transmission and distribution network. The energy consumption and electricity consumption of various facilities account for 1/3 of the global energy consumption and 70% of the total electricity respectively. They are also part of Schneider Electric's overall market. If these various markets can address energy waste at the facility level, the top challenges they face, such as energy management and carbon emissions, will also be mitigated and resolved. And that's exactly what Schneider Electric's energy efficiency management solutions set out to do: make buildings and operations management more efficient and achieve energy savings of up to 30 percent.
In 2010, Schneider's turnover exceeded 20 billion euros for the first time. In 2011, while continuing to increase revenue and reduce expenditure, the company plans to raise prices by about 1% to partially offset the increase in costs such as raw materials. Schneider Electric's 2010 performance report recently released shows that, including Areva's power distribution business, the company's sales in 2010 reached 20.228 billion euros, a record high; the annual net profit reached 1.720 billion euros, an increase of 109% year-on-year. %.
6. Yokogawa, Japan
Yokogawa Electric Corporation (YOKOGAWA), as a world-renowned leader in measurement, industrial automation control, and information systems, has been committed to providing users with cutting-edge professional technology since its establishment in 1915, and supporting customers to improve business efficiency. The reform has contributed to the development of the industry.
Yokogawa is the first foreign-funded enterprise in the same industry to enter China. In 1979, it opened a Beijing resident office, and in 1985, it established its first joint venture with China, Yokogawa Xiyi Co., Ltd. In October 2002, a wholly-owned "Yokogawa Electric (Suzhou) Co., Ltd." was established in the Suzhou-Singapore Industrial Park in Suzhou, with a total factory area of 135,000 square meters. Meters, production flowmeters, recorders, etc. The flow calibration system established by it can calibrate flowmeters with a maximum diameter of 2.6 meters, which is the largest calibration system in the world.
On January 1, 2006, "Yokogawa Electric China Trading Co., Ltd." was established. As the backbone enterprise of the Yokogawa Group with sales, market development, and engineering and technical services, the company and other groups that have been active in the Chinese domestic market. 8 companies work together to vigorously develop the Chinese market.
On February 1, 2008, in order to expand its business in the field of industrial automation in China and gain a larger market share, the Yokogawa Electric Group integrated the businesses of its three related companies in China and established a new legal entity, "Yokogawa Electric ( China) Co., Ltd.", as a general company in China, adapts to the diversified needs of China's industrial automation market by strengthening the functions of sales, technical support, engineering, and after-sales service.
In order to show users that it attaches great importance to the reliability, safety and forward-looking of system products, Yokogawa proposed the corporate philosophy of VigilantPlant. The control area includes production control, safety management, and data collection and logic control; the optimization area includes production management, advanced control, asset management, and operational support. Following this corporate philosophy, Yokogawa uses cutting-edge technology to continuously develop new products and strive to make greater contributions to the industrialized society.
7. Japan's Mitsubishi
As a multinational company, Mitsubishi Electric has always been committed to the research, development and manufacturing of cutting-edge technology and professional fields in the history of more than 90 years. Mainly engaged in information and communication systems, electronic components, heavy electrical systems, industrial automation systems, automotive electrical equipment and household appliances, etc., and is in a world-leading position in the fields of satellites, defense systems, and ventilation equipment. In addition, Mitsubishi Electric has excellent display equipment and display device technology.
As of April 2010, Mitsubishi Electric has 24 joint ventures and wholly-owned enterprises in China. They are in the fields of auto parts, semiconductors and other electronic devices, as well as power transmission and transformation equipment, elevators, electrical products for railway vehicles, industrial automation equipment, We are developing various businesses and actively transferring technology in a wide range of electronics and machinery fields such as home appliances.
As of November 2012, Mitsubishi Electric has 34 joint ventures and wholly-owned enterprises in China. They are in the fields of auto parts, semiconductors and other electronic devices, as well as power transmission and transformation equipment, elevators, electrical products for railway vehicles, and industrial automation equipment. In a wide range of electronic and machinery fields such as , household appliances, etc., various businesses are carried out and technology transfer is actively carried out.
8. General Electric
General Electric is a large industrial company controlled by the Morgan consortium. In the more than 80 years since its establishment, General Electric Company has annexed many domestic and foreign enterprises in various ways, and has seized the shares of many enterprises. At the end of 1976, it had 224 manufacturing plants in 35 states in the country.
In foreign countries, it has gradually merged electrical companies in Italy, France, Germany, Belgium, Switzerland, Britain, Spain and other countries. In 1972, the company's foreign subsidiaries included: 33 in Europe, 10 in Canada, 24 in Latin America, 11 in Asia, 3 in Australia and 1 in Africa. By the end of 1976, it had a total of 113 manufacturing plants in 24 countries, making it a huge multinational corporation.
In 1977, the total assets of General Electric Company of the United States reached 13.696 billion US dollars, the total sales amounted to 17.515 billion US dollars, and the net profit of the year was 1.088 billion US dollars, ranking fifth among major American companies, with a total number of 384,000 employees. The company started building new plants in 1956 to produce missiles and to provide nuclear weapons to foreign countries. For example, in Japan engaged in nuclear energy, atomic fuel and naval torpedoes. In 1976, it cooperated with France to develop turbine aircraft and engines that can be equipped with torpedo submarines or launch vehicles. In 1973, it received a total of US$1.42 billion in military orders from the United States, ranking second among major companies.
GE's six industry divisions: Business Financial Services, Consumer Finance, Industrial, Infrastructure, Healthcare, NBC Universal, Consumer Finance. A part of GEMoney, GE Consumer Financial Services provides credit services and financial products such as private credit cards, personal loans, bank cards, auto loans and leases, mortgages, group travel to consumers, retailers and auto dealers around the world and shopping cards, bill consolidation, home equity loans and credit insurance.
Last year, GE's turnover rose 13 percent to $35 billion.
9. Danaher, USA
Danaher Group of the United States is a multinational company established in 1969 with industrial instruments and equipment as its main business. In 2011, its sales reached US$16.1 billion, an increase of 28%, ranking first among global instrument companies. Danaher has grown rapidly. Since 2003, the cumulative investor return is as high as 229%, ranking first in the industrial field (215% for Honeywell and 210% for United Technologies). The company has nearly 60,000 employees worldwide.
DANAHERMOTIONSA is a professional high-frequency inverter production base under the American Danaher Group. The high-frequency inverters it produces account for about 1/6 of Danaher's total global sales, or more than $1 billion in sales. Maybe not many people know about DANANHER inverters, but many people know about WARNER and ACOMEL. ACOMEL has been acquired by DANAHER, and WARNER is DANAHER's previous name. Therefore, the common ACOMEL, WARNER and DANAHER frequency converters on the market are actually the same product. ACOMEL is one of the few manufacturers in the world that can produce frequency converters above 2000Hz, and the performance is very stable at high frequencies! Especially suitable for high-speed grinding debris, high-speed drilling and other fields.
Danaher is a global innovator in science and technology, with world-class brands in the most cutting-edge and compelling areas. In 2013, it achieved a turnover of 19.1 billion US dollars, ranking among the Fortune 200 in the United States. The five global strategic platforms are Electronic Test and Measurement, Environmental Quality, Dental Products, Life Sciences and Diagnostics, and Industrial Technology. In China, Danaher has 22 operating companies and more than 100 branches.
10. Honeywell, USA
Honeywell International is a diversified high-tech and manufacturing enterprise with a turnover of more than $30 billion and a leader in diversified manufacturing technologies, serving customers around the world, including aerospace products and services, industrial and Home building control technology, automotive products, turbochargers and specialty materials.
Honeywell has 116,000 employees in more than 100 countries and is headquartered in Morristown, New Jersey, USA. Honeywell is committed to providing our customers with high-value products and innovative technologies. The company has a variety of patented products that bring a competitive advantage to itself and its customers. A customer-centric approach to work ensures that the company has frequent interactions and simple processes with customers for maximum efficiency and performance.
Today, Honeywell has become a major supplier of advanced control technology for domestic refining, petrochemical, paper, chemical, power generation, oil and gas, steel, building materials and food and beverage industries, as well as commercial buildings. Provide building automation technology, fire alarm and security systems for large hotels, office buildings, shopping malls, government agencies, universities and other buildings. High-quality products and services, together with global resources, make Honeywell an ideal automation technology partner in China.
Honeywell's building automation business in China is divided into building automation and residential automation. In addition, Honeywell has a central engineering center to provide customers with pre-sales and after-sales engineering services. Today Honeywell has a leading position in the building automation and industrial automation market and has 15 offices in China, a production plant and a large sales network. At the same time, a training center was established in Tianjin to train engineering and management personnel, and to provide training programs and courses for distributors and users.