Beginning of Winter! Discounts available! ! in stock ! in stock ! PLC, DCS module
Views: 12 Author: Site Editor Publish Time: 2022-11-07 Origin: Site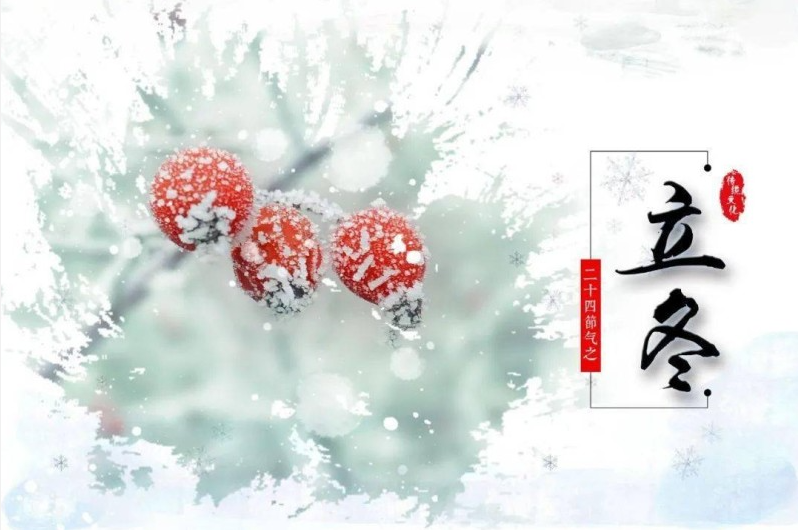 Do you know about Beginning of Winter?
Beginning of Winter is one of the twenty-four solar terms in the lunar calendar and one of the traditional Chinese festivals. Li means the beginning, and Lidong means the beginning of winter. The date is the festival between 7-8 of the Gregorian calendar every year.
Lidong was one of the "Four Seasons and Eight Festivals" in the ancient society, and people generally held sacrificial activities. Chinese folk regard the beginning of winter as the beginning of winter. During the beginning of winter, there is a food custom of needing tonic to survive the severe winter. In the south, people like to eat chicken, duck, fish, and in the north, people like to eat dumplings.
Trixie Tin

Cambia Automation Limited is a worldwide supplier of automation parts, based in Xiamen Fujian,CN. Products we sell include Allen Bradley, Bently Nevada, ICS TRIPLEX, and ABB,etc.We specialize in supplying hard to find and obsolete products. cambiaplc.com was started in order to provide customers with high quality products at a low price, that are easy to order and shipped quickly. We strive to meet your needs as fast as possible and have an A+ rating with the Better Business Bureau.
Looking forward to cooperate with you.
There are discounts in stock
HIMA
F60CPU01
ABB
DI880
ABB
SD802F
EI813F
FI820F
FI830F
DFA010
TK802F
PP846A
BENTLY NEVADA
133292-01
WOODWARD
9907-031
EPRO
PR9268/301-100
PR9268/201-100
YOKOGAWA
ACM12 S1
AAI143-S00
ATA4S-00
BENTLY NEVADA
330103-00-10-05-02-00
330104-00-04-10-02-CN
330130-045-02-00
990-05-50-01-00
167699-02
172323-01
TRACO POWER
TSP090-124EX
FOXBORO
FBM207C
FBMSSW
GE
UR8HH
UR6UH
UR8FH
UR6EH
UR9EH
UR1HH
UR76H
UR8AH
UR6CH
URRHH
UR9AH
F35
EPRO
MMS3120/022-100
PR9268/201-000
PR9268/301-000
YOKOGAWA
ASI533-S00 S1
EPRO
CON041+PR6423/002-030
CON041+PR6423/004-030-CN
CC-TAIX01
CON041+PR6423/004-031-CN
CON041+PR6423/002-031
Honeywell
CC-TDIL01
CC-TAIX01
CC-TDOB01
CC-TCNT01
CC-TCF901
CC-TAOX01
CC-TAIX11
CC-SCMB02 51199932-200
CC-PDIL01
CC-PDOB01
CC-PAIX01
CC-PAOX01
CC-PCNT01
CC-PCF901
SPS5710 51199929-100
51199935-100
SPS5713 51199930-100
51402497-200
51403883-100
CC-MCAR01 51403892-100
CC-MCAR01 51403892-100
TRICONEX
3708E
ABB
3BHB003041R0101 UFC719AE01
BENTLY NEVADA
330106-05-30-10-02-05
HIMA
F2DO1602
ABB
3BHE006412R0101 UFC762AE101
3BHB007209R0102 XVC767AE102
3BHB007211R102 XVC768102
3BHB003154R0101 3BHC000389P0104 5SHX2645L0004
Ovation
5X00070G04
1C31129G04
5X00301G01
1C31107G01
1C31234G01
5X00226G03
5X00481G01
Woodward
9907-014
Honeywell
51196655-100
AB
1747-KE
BENTLY NEVADA
330780-50-00
990-05-50-01-00
990-04-50-01-00
BENTLY NEVADA
135489-03
135489-04
ABB
SF810-FOC-IR-TL
FAU810
honeywell
FC-SCNT01
BENTLY NEVADA
128229-01
125800-01
133442-01
125760-01
125768-01
133323-01
135137-01
125720-01
125840-01
127610-01
125744-02
149369-01
133388-02
140072-04
140734-02
125712-01
136180-01
3500/05-01-01-00-00-00
Schneider
140CPU43412A
140CPS11420
140CRA93100
140CRP93100
140CHS11000
140CPS11100
140NOE77101
140NOE77100
140CRP93200
140CPU11303
140CRA93200
140DAI74000
140DAO84000
140ACI04000
140DDI35300
140DDI35310
140DRA84000
140ACI03000
140DDO35300
140ARI03010
140ACO13000
140AVO02000
140XBP00600
140XBP01000
140XBP01600
140XTS00200
GE
URSHA
ABB
DC532
GE
IC695CHS016
EPRO
MMS6140
MMS6110
MMS6210
A6312/06
MMS6312
UES815S-24A
CON021+PR6424/007-110-CN
CON021
con021+PR6423/002-030
CON021/916-160+PR6426/000-031