T8310 ICS Triplex Trusted Expander Processor T8311
T8310 ICS Triplex Trusted Expander Processor T8311
ICS Triplex

USA

1-2 days

6pcs

T8461 , T9110 , T9451 , T3481 , T8151C
We are best ICS Triplex T8310 T8311 suppliers, Brand new and original. 6 pieces are available.
ICS TRIPLEX ROCKWELL:
T3401 | T3481 | T7481A | T8100 | T8110B | T8151B | T8151C | T8310 | T8311 | T8331
Trusted TMR 24 Vdc Digital Output Module - 40 Channel T8461 T8461C
T8310 ICS Triplex Trusted Expander Processor T8311
-Features-
• Triple Modular Redundant (TMR), fault tolerant (3-2-0) operation.
• Hardware Implemented Fault Tolerant (HIFT) architecture.
• Dedicated hardware and software test regimes which provide very fast fault recognition and
response times.
• Automatic fault handling without nuisance alarming.
• Hot replacement.
• Front Panel indicators that show module health and status
Your Cambia Solution
Process safety systems are an integral part of your plant. It is important to maintain current systems or upgrade legacy systems.
We support ICS Triplex® legacy systems in many ways. Spare parts, phone support is your service options.
Whether your goal is to upgrade, modernize or simply support your current ICS Triplex system, we can help support your business goals.
ICS TRIPLEX Advantage Products
T8451 ICS TRIPLEX T3401 ICS TRIPLEX
T8461 ICS TRIPLEX T3481 ICS TRIPLEX
T8461C ICS TRIPLEX T7481A ICS TRIPLEX
T8480 ICS TRIPLEX T8100 ICS TRIPLEX
T8480C ICS TRIPLEX T8110B ICS TRIPLEX
T9110 ICS TRIPLEX T8151B ICS TRIPLEX
T9402 ICS TRIPLEX T8151C ICS TRIPLEX
T9432 ICS TRIPLEX T8310 ICS TRIPLEX
T9451 ICS TRIPLEX T8311 ICS TRIPLEX
T9802 ICS TRIPLEX T8331 ICS TRIPLEX
T9832 ICS TRIPLEX T8403 ICS TRIPLEX
T9852 ICS TRIPLEX T8431 ICS TRIPLEX
You Want to Know
Warranty: one year
Condition: brand new and original
Delivery time: Ship Today
Payment term: T/T
Advantage Products
Allen-Bradley ( 1746-IB32, 1747-L533, 1756-L61, 1769-OF4, 1785-L40B )
Bently Nevada ( 3500/94, 3500/53, 3500/22M, 3500/42M, 330180-90-00 )
Honeywell ( TK-PRS021, CC-TCNT01, 8C-PAIH51, 51309355-001, 10006/2/1 )
ABB ( 07KT97 , AI835, CI854AK01, DSQC639, DO810, PM861AK01, SNAT603 )
Triconex ( 3625, 3503E, 3008, TCM 4353, 4351B, 4409)
ICS Triplex ( T8310, T8431, T8461, T8451, T8110B, T8403, T3481)
GE-Fanuc , Siemens Moore , Bachmann , Foxboro , Woodward , Epro , Ovation ,

Kuka , Yokogawa , Prosoft , Schneider, Hima , MKS , Keba , Omron , Yaskawa .
Hotselling
| | | |
| --- | --- | --- |
| Triconex 3708E | HONEYWELL | 10002/1/2 |
| Triconex 4000098-510 | HONEYWELL | 10005/1/1 |
| Triconex 4329 | HONEYWELL | 10024/1/1 |
| Triconex 4000094-310 | HONEYWELL | 10024/F/F |
| Triconex 3510 | HONEYWELL | 10201/2/1 |
| Triconex 4000093-320 | HONEYWELL | 51196694-928 |
| Triconex 4119A | HONEYWELL | 51197564-200 |
| Triconex 3000510-180 | HONEYWELL | 51198947-100 |
| Triconex 3805EN | HONEYWELL | 51204160-175 |
| Triconex 4000103-510 | HONEYWELL | 51204162-175 |
| Triconex 3504E | HONEYWELL | 51204172-175 |
| Triconex 4000093-310 | HONEYWELL | 51303932-476 |
| Triconex 4211 | HONEYWELL | 51304441-175 |
| Triconex 4000094-320 | HONEYWELL | 51304485-150 |
| Triconex 3664 | HONEYWELL | 51304487-150 |
| Triconex 9760-210 | HONEYWELL | 51304516-250 |
| Triconex 2658 | HONEYWELL | 51304754-150 |
| Triconex 9674-810 | HONEYWELL | SNAT 609 SNAT609 |
| Triconex 4409 | HONEYWELL | SNAT 7261 SNAT7261 |
| Triconex 9853-610 | HONEYWELL | DAPC100 3ASC25H203 |
Contact Trixie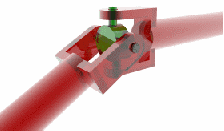 sales@cambia.cn
86 13599507613