Rockwell Allen Bradley 1746-NI8
Rockwell Allen Bradley 1746-NI8
ALLEN BRADLEY

USA

2-3days

12PCS/Day

1747-L532, 1746-P1, 1756-EN3TR
1-Year Warranty - Tested - Worldwide Shipping - Buy or Quote Online . Fully Tested. Good Service. Contact Us Today. Emergency Shipping.

1746SC-IN04VI | 1746SC-INI4VI | 1746SC-INO4I | 1746sc-NO8i | 1746-WS | 1747-ACN15 | 1747-AENTR | 1747-AIC | 1747-AICR | 1747-ASB |1756-L63/A | 1756-L63/B | 1756-L63S | 1756-L63XT | 1756-L64 | 1756-L65 | 1756-L71 | 1756-L71/B | 1756-L71S | 1756-L72 | 1756-L72/B | 1756-L72S
Rockwell Allen Bradley 1746-NI8

AllenBradley Support
Allen-Bradley offers support services worldwide, with over 75 Sales/Support Offices, 512 authorized Distributors and 260 authorized Systems Integrators located throughout the United States alone, plus Allen-Bradley representatives in every major country in the world
About 1746-NI8
The module fits into any slot, except the processor slot (0), in either an SLC 500 modular system or an SLC 500 fixed system expansion chassis (1746-A2).
For more information, please visit the 1746-ia16 Datasheet PDF below.
1-year warranty
Inventory levels are correct.
Add items to your cart to order or request a quote.
Questions? Call: +86 13599507613 or Email:sales@cambia.cn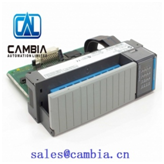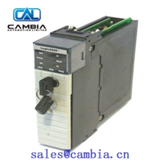 More items related to this product
‍
| | | |
| --- | --- | --- |
| T3401 | 3500/94 | 1746-INT4 |
| T3481 | 3500/93 135799-01 | 1746-IO12 |
| T7481A | 3500/93 135785-01 | 1746-IO12DC |
| T8100 | 3500/92 136180-01 | 1746-IO8 |
| T8110B | 3500/92 | 1746-ITB16 |
| T8151B | 3500/90 | 1746-ITV16 |
| T8151C | 3500/77M 140734-07 | 1746-IV16 |
| T8310 | 3500/72M 176449-08 | 1746-IV32 |
| T8311 | 3500/72M | 1746-N2 |
| T8331 | 3500/70M 136449-09 | 1746-NI04I |
| T8403 | 3500/70M | 1746-NI16I |
| T8431 | 3500/65 | 1746-NI4 |
| T8451 | 3500/64M | 1746-NI8 |
| T8461 | 3500/62 | 1746-NIO4I |
| T8461C | 3500/61 163179-02 | 1746-NIO4V |
| T8480 | 3500/61 | 1746-NO4I |
| T8480C | 3500/60 | 1746-NO4V |
| T9110 | 3500/53 133388-01 | 1746-NO8I |
| T9402 | 3500/53 | 1746-NO8V |
| T9432 | 3500/50M 286566-02 | 1746-NR4 |
| T9451 | 3500/50M | 1746-NR8 |
| T9802 | 3500/50 133388-02 | 1746-NT4 |
| T9832 | 3500/50 | 1746-NT8 |
| T9852 | 3500/46M | 1746-OA16 |
| FC-SDO-0824 | 3500/45 176449-04 | 1746-OAP12 |
| FC-TSAI-1620M | 3500/45 140072-04 | 1746-OB16 |
| FF-SRS59252 | 3500/45 | 1746-OB16E |
| FSC10024/H/F | 3500/44M | 1746-OB32 |
| MC-PAIH03 | 3500/42M 176449-02 | 1746-OB32E |
| MC-PAOY22 | 3500/42M 140734-02 | 1746-OB8 |
| MC-PC1X02 | 3500/42M | 1746-OBP16 |
| MC-PD1X02 | 3500/42 135489-01 | 1746-OG16 |
| MC-PDOX02 | 3500/42 125972-02 | 1746-OV16 |
| MC-TAIH04 | 3500/42 125672-02 | 1746-OV32 |
| MC-TAIH14 | MC-TDOY22 | 1746-OV8 |
| MC-TAMR03 | MC-TSIM12 | 1746-OW16 |
| MC-TAOY22 | MU-FOED02 | 1746-OW4 |
| MC-TAOY25 | TC-PRR021 | 1746-OW8 |
| MC-TDID12 | TC-PRS021 | 1746-OX8 |
| MC-TDIY22 | TK-OAV061 | 1746-P1 |