MC-TAIH02 51304453-150 Honeywell Analog Input FTA
MC-TAIH02 51304453-150 Honeywell Analog Input FTA
Honeywell

USA

1-2days

7pcs/day

621-9940C , 80363969-150 , 8C-PAIMA1
MC-TAIH02 51304453-150 FTA card, brand new, 1-year-warranty.
8C-PDODA1 , 51405043-176 , 51410069-175, 51454472-175 , 51454473-175 , 8C-TDODA1, CC-PAIN01 , CC-PAOH01 , CC-PDIL01, CC-PDOB01 , CC-TAID01 , CC-TAIX01, CC-TCNT01 , FC-PDB-0824P , FC-SDO-0824, FC-TSAI-1620M , FF-SRS59252, 6EP1331-1SL11, 6EP1331-2BA10
MC-TAIH02 51304453-150 Honeywell
Technical Information
High Level Analog Input FTA MC-TAIH02
Not CE-compliant, conformaly coated
Redundancy not supported
Input Points - 16
Terminals - Compression
Size A - 6 inches (152 mm)
Honeywell
51304398-100 DISK MTG BRKT-LH EA
51304398-200 DISK MTG BRKT-RH EA
51304399-100 CABLE, UWS MONITOR 15 PIN TO 9 PIN EA 51304399-200
51304399-200 UWS CRT CABLE 14IN EA
51304408-100 FTA, 120/240VAC SS D/O COMP EA 51304648-175
51304408-200 FTA, 120/240VAC SS D/O SCREW, CE EA 51304648-225
51304419-100 FIBER OPTIC IOP EA
51304419-150 FIBER OPTIC IOP CC EA
51304421-100 PWA, PLC G RELAY NON-CE EA 51304421-200
51304421-200 PWA, PLC G RELAY EA
TDC2000 * TDC3000
TPS * Experion PKS C200
Experion PKS C300 * Experion LS
Experion HS * FSC Fail Safe Controller
FSC cards * UCN Boards
FTA Boards * Sensor * ControlEdge HC900
____________________________________________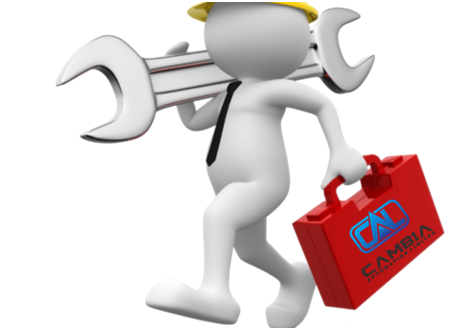 ____________________________________________
Get a Quote _ Trixie
Email: sales@cambia.cn
Skype: +86 13599507613
Cambia Has
1.Allen-Bradley 1756/1769/1771/1785 Series
2.ABB 800xA/Bailey INFI90/DSQC Series
3.Bently Nevada 3500/3300 Monitoring System
4.Schneider Series Quantum 140 series
5.General Electric IC693/IC697/IC698/IS200/DS200 Series
6.SIEMENS MOORE/S5 Series
7.Westinghouse: OVATION/WDPF/MAX1000 system spare parts
8.Invensys Triconex: Triple Modular Redundancy (TMR) architecture.
9.Honeywell TDC2000/TDC3000/Experion HS Series
10.YOKOGAWA CS3000 System
FAQ
Q1:Are these items new and origin?
A1:Sure,it is new and original package.
Q2:How about the warranty?
A2:All of items are provide one year warranty.
Q3:Which payment terms you can do?
A3:100%T/T for stock items before shipping. 30%T/T advance and 70% balance against before shipping for indent.
Q4:How about the shipment?
A4:We have many couirer partner,like DHL TNT FedEx.
You May Like
| | | | |
| --- | --- | --- | --- |
| Bently Nevada | GE FANUC | ABB | Allen Bradley |
| 3500/20-02-01-01 | IC200MDL241 | GJV3074353R1 | 1785-L80C15 |
| 3500/20-02-01-00 | IC670MDL241 | GVC704AE01 3BHB003230R0101 | 1785-L80E |
| 3500/20-02-02-00 | IC695ALG808 | HESG324063R100 216DB61 | 1785-LT/B |
| 3500/20-02-02-01 | IC697MDL654 | HIEE200072R0002 USB030AE02 | 1785-LT3 |
| 125744-02 | IC697MDL750 | HIEE200072R2 USB030AE02 | 1785-ME16 |
| 125744-01 | HE693PBM101F | HIEE200130R2 AFC094AE01 | 1785-ME32 |
| 135031-01 | IC697MDL241 | HIEE300698R0001 KUC321AE01 | 1785-ME64 |
| 125760-01 | IC695CHS016 | HIEE300698R1 KUC321AE | 1785-PFB |
| 129768-01 | IC693MDL931 | HIEE300831R0001 UAC346AE01 | 1785-V40L |
| 128755-01 | IC693MDL760 | HIEE300910R0001 UFC092BE01 | 1785-V40L/A |
| 129386-01 | IC694MDL660 | HIEE305082R0001 UNS-0863A-P | 1785-V40V |
| 129387-01 | HE693PBS105 | HIEE305082R1 | 1785-V80B |