Honeywell UCN MC-TPIX12 51304084-175 Pulse Input
Honeywell UCN MC-TPIX12 51304084-175 Pulse Input
Honeywell

USA

1-2days

3 pcs/day

MC-PD1X02 , MC-PDOX02 , 8C-PAIMA1
MC-TPIX12 51304084-175 Honeywell UCN. Best price. Fast delivery. Call us now!
CC-PAOH01 , CC-PDIL01 , CC-PDOB01,MC-TAIH14 , MC-TAMR03 , MC-TAOY25,MC-TDIY22 , MC-TDOY22 , MC-TSIM12,MU-FOED02 , TC-PRR021 , TC-PRS021,TK-OAV061 , TC-IDD321 , TC-OAV081,CC-PAIH01 51405038-175,CC-PDIL01 51405040-175,10001R1
MC-TPIX12 51304084-175 | Honeywell UCN Pulse Input
1) Description: Pulse Input High Level MC-TPIX12 TERMINATION ASSY NO.51304084-175
2) Condition: Brand new
3) Status: In stock, ships today
4) Warranty: 360 days
5) Dimensions: 30.8x12.1x7.2cm
6) Weight: 0.7 kg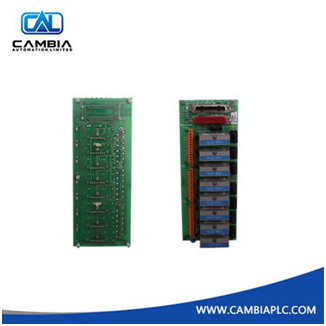 Trixie
Email: sales@cambia.cn
Skype&Whats-app: 86-13599507613
24/7 Hours Service
Company Introduction

Cambia Automation Limited is a leading company specialising in supplying a wide range of industrial electrical and mechanical equipment to a broad spectrum of industries.
We are specialized in providing PLC processor, DCS controller,HMI panel,I/O module,power supply module,proximitor,controlLogix chassis,robot DSQC,PLC cable, DCS cable,other PLC products.
Main Products
1.Allen-Bradley 1756/1769/1771/1785 Series
2.ABB 800xA/Bailey INFI90/DSQC Series
3.Bently Nevada 3500/3300 Monitoring System
4.Schneider Series Quantum 140 series
5.General Electric IC693/IC697/IC698/IS200/DS200 Series
6.SIEMENS MOORE/S5 Series
7.Westinghouse: OVATION/WDPF/MAX1000 system spare parts
8.Invensys Triconex: Triple Modular Redundancy (TMR) architecture.
9.Honeywell TDC2000/TDC3000/Experion HS Series
10.YOKOGAWA CS3000 System
Related Items
| | | | |
| --- | --- | --- | --- |
| GE FANUC | ABB | Allen Bradley | Honeywell |
| IC200ALG240 | DSQC652 3HAC025917-001/00 | 1771-DXPS | MC-TDID12 |
| IC695ALG626 | DSQC658 | 1771-HS3A | MC-TDIY22 |
| IC693PCM301 | DSQC661 3HAC026253-001 | 1771-IAD | MC-TDOY22 |
| IC697CPX935 | DSQC662 3HAC026254-001 | 1771-IAN | MC-TSIM12 |
| IC200PBI001 | DSQC662 3HAC026254-001/11 | 1771-IB | MU-FOED02 |
| VMIPCI-5565-110000 | DSQC663 3HAC029818-001 | 1771-IBN/C | TC-PRR021 |
| VMIVME-7671-421000 | DSQC668 3HAC029157-001 | 1771-IFEK | TC-PRS021 |
| VMIVME-7750-746000 | DSQC679 3HAC028357-001 | 1771-IFM | TK-OAV061 |
| IC693BEM331 | DSQC697 | 1771-IK | TSAI-1620M |
| IC693MDL231 | DSQC697 3HAC037084-001 | 1771-IL | CC-PDIL01 |
| IC697CGR935 | DSRF182 | 1771-IXHR | 51109456-200 |
| IC200ALG260 | DSRF182 57310255-AL | 1771-NC15 | 51109684-100 |
| IC693MDL730 | DSSB-01C | 1771-NC6 | 51197564-100 |
| IC697PWR710 | DSSB146 | 1771-NR | TC-IDD321 |
| IC693MDL640 | DSSR122 48990001-NK | 1771-OA | TC-OAV081 |
| IC69CMM321 | DSSR170 48990001-PC | 1771-OAN | TC-PRR021 51309288-225 |
| IC200ALG331 | DSTA160 | 1771-OBD | 51309288-225 |
| IC695ETM001-HT | DSTA180 | 1771-OBD/C | TC-PRR021 |