Honeywell MU-TDPR01 51304425-100 Digital Input
Honeywell MU-TDPR01 51304425-100 Digital Input
Honeywell

USA

1-2days

3 pcs/day

CC-TAID01 , CC-TAIX01 , MC-TAOY22
MU-TDPR01 51304425-100 Honeywell UCN. Brand New, Fast Shipping, 1-Year-Warranty.
51198947-100 , 51204160-175,51204162-175 , 51204172-175,51303932-476 , 51304441-175,51304487-150 , 51304516-250
51304754-150 , 51305865-275,51305887-150 , 51305900-175,8C-PDODA1 , 8C-TDODA1 , CC-PAIN01,51304485-150 MC-PD1X02
MU-TDPR01 Honeywell 51304425-100
█ Power Termination Module Board
General Information
Product ID: MU-TDPR01
Alternate No.: 51304425-100
Country of Origin: USA
Minimum Order Quantity: 1 piece
Condition: Brand new
Warranty: 1 Year
Availability: In stock
Price: Request quote
Cambia & Honeywell
Cambia Automation LImited is specialized in automation product supply, whole-set equipment, system integration,software & hardware development.
And our business range from Honeywell DCS, S900, Pl ANTSCAPE, HC900, TDC2000, TDC3000, US Operation Station, TPS GUS Operation Station, PKSC 200, PKS C300, FSC, SM etc.
If you have related Inquiries, please contact us now!
Honeywell TDC2000
Honeywell TDC3000
Honeywell C200
Honeywell C300 Controller
PLC 900 Module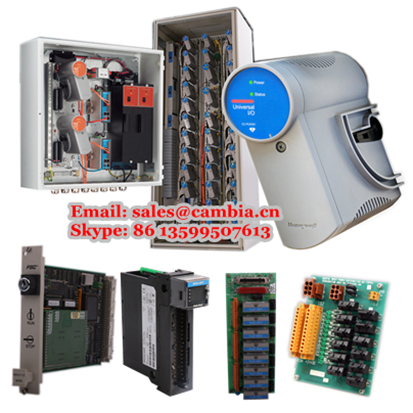 Whats-app: 86-13599507613
PLC : Allen Bradley , Siemens MOORE, GE FANUC , Schneider
DCS : ABB ,Honeywell, Invensys Triconex , Foxboro , Ovation, YOKOGAWA, Woodword, HIMA
TSI : Triconex , HIMA , Bently Nevada , ICS Triplex
Excitation cards : ABB , GE Marke
FAQ
Q1:Are these items new and origin?
A1:Sure,it is new and original package.
Q2:How about the warranty?
A2:All of items are provide one year warranty.
Q3:Which payment terms you can do?
A3:100%T/T for stock items before shipping. 30%T/T advance and 70% balance against before shipping for indent.
Q4:How about the shipment?
A4:We have many couirer partner,like DHL TNT FedEx.
Hot Sale
| | | | |
| --- | --- | --- | --- |
| GE FANUC | ABB | Allen Bradley | Honeywell |
| IC200ALG320 | DSTX120 57160001-MA | 1772-LN2 | MC-PAIH03 |
| IC693ALG391 | DSTX120 57160001-MA/1 | 1772-LS | MC-PAOY22 |
| IC695PBM300 | DSTX170 | 1772-LW | MC-PC1X02 |
| IC695RMX128 | DSTX170 57160001-ADK | 1772-LX | MC-PD1X02 |
| IC693APU300 | DSTX180 | 1775-GA | MC-PDOX02 |
| IC698CRE030 | DSTX180 3BUR980025R1 | 1775-KA | MC-TAIH04 |
| IC693CPU363 | DSTX-W110 | 1775-L4 | MC-TAIH14 |
| IC693PWR330 | DTAX701A 61430001-WM | 1775-LX | MC-TAMR03 |
| IC693CPU374 | DTCA711A 61430001-WN | 1775-MEA | 51303948-100 |
| IC693PWR330 | DTCA717A 61430001-WH | 1775-MED | 51303982-200 |
| IC693PWR321 | DTCA721A 3EST92-481 | 1775-S4A | 51304084-100 |
| IC695CPU310 | DTCC901B 61430001-FU | 1775-S4B | 51304161-200 |
| IC693MDL655 | DTDX 707A 61430001-WG | 1775-S5 | 51304374-200 |
| IC660BBA100 | DTDX707A 61430001-WG | 1775-SR | 51304421-100 |
| IC660BBD025 | DTDX991A 61430001-UW | 1783-BMS06SA | 51304396-100 |
Email: sales@cambia.cn | Trixie