Honeywell MU-TAMR03 51309218-125 Analog Mux Module
Honeywell MU-TAMR03 51309218-125 Analog Mux Module
Honeywell

USA

1-2days

3 pcs/day

CC-TCNT01 , MC-TAIH04 , MC-TDID12
MU-TAMR03 51309218-125 Honeywell UCN Module. 100% Quality, brand new. Ship Today!
TC-PRR021 51309288-225 , 51309288-225,TC-PRR021 , MC-TPIX12 , MU-TAMR03,MU-TDPR01 , 10002/1/2 , 10005/1/1
10024/1/1, 10024/F/F , 10201/2/1,51196694-928 , 51197564-200, 51198947-100,51204160-175,51304511-200,51305072-100
MU-TAMR03 Honeywell 51309218-125 Low Level Analog Mux Module
Product Details
Manufacture: Honeywell
Part Number: MU-TAMR03
Condition : Brand New
Warranty : 12 months
Shipping weight : 5 Kg
Honeywell redefined industrial automation with Experion® PKS (Process Knowledge System), the first enterprise-wide distributed control system (DCS) designed to unify people with process, business requirements and asset management.
The latest Experion PKS Orion is the world's most advanced, open and cyber secure control system in the market today. The new IIoT-ready release further optimizes LEAP™ project execution with automated device commissioning, which enables late binding of devices with loop configuration created in the cloud.
See All Products
PLC Processor . DCS Controller . HMI Panel . I/O Module . Power Supply Module
Proximitor . ControlLogix Chassis . Robot DSQC . PLC Cable . DCS Cable
1.Allen-Bradley 1756/1769/1771/1785 Series
2.ABB 800xA/Bailey INFI90/DSQC Series
3.Bently Nevada 3500/3300 Monitoring System
4.Schneider Series Quantum 140 series
5.General Electric IC693/IC697/IC698/IS200/DS200 Series
6.SIEMENS MOORE/S5 Series
7.Westinghouse: OVATION/WDPF/MAX1000 system spare parts
8.Invensys Triconex: Triple Modular Redundancy (TMR) architecture
9.Honeywell TDC2000/TDC3000/Experion HS Series
10.YOKOGAWA CS3000 System
Welcome to send us inquiries.
Today Highlight
3500/53 133388-01 Bently Nevada
3500/50 133388-02 Bently Nevada
3500/42M 140734-02 Bently Nevada
3500/33 149986-01 Bently Nevada
3500/22M 288055-01 Bently Nevada
3500/22M 138607-01 Bently Nevada
Email:sales@cambia.cn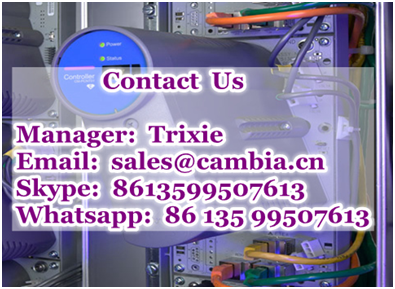 Related Products
| | | | |
| --- | --- | --- | --- |
| GE FANUC | ABB | Allen Bradley | Honeywell |
| IC693CHS397 | DSTA160 | 1771-OFE2/B | 8C-PAIMA1 |
| HE693THM884 | DSTA180 | 1771-OQ16 | 8C-PDODA1 |
| HE693THM889 | DSTC120 57520001-A | 1771-OVN | 8C-TDODA1 |
| IC693CMM302 | DSTC170 57520001-BK | 1771-OW16 | CC-PAIN01 |
| IC698PSD300 | DSTC190 57520001-ER | 1771-OWNA | CC-PAOH01 |
| IC693CPU331 | DSTC452 5751017-A | 1771-OZL | CC-PDIL01 |
| IC693PWR322 | DSTD 108P | 1771-P4R | CC-PDOB01 |
| IC698CPE010 | DSTD 110A | 1771-P4S1 | CC-TAID01 |
| IC697CMM742 | DSTD108P | 1771-P5E | CC-TAIX01 |
| IC200MDL650 | DSTD132 | 1771-PS7 | CC-TCNT01 |
| IC697MDL753 | DSTD150A | 1771-SDN | FC-PDB-0824P |
| IC693CPU364 | DSTK150 26390603-A | 1771-WB | FC-SDO-0824 |
| IC697CPX782 | DSTK153 26390603-G | 1771-WHFB | FC-TSAI-1620M |
| IC695CPU320 | DSTK165 26390603-AN | 1771-WHFN | FF-SRS59252 |
| IC693CMM311 | DSTK183 2639603-BX | 1771-WN | FSC 10024/H/F |
Whats-app: 86-13599507613 | Trixie