Honeywell MC-TDID12 51304441-175 Digital Input FTA
Honeywell MC-TDID12 51304441-175 Digital Input FTA
Honeywell

USA

2-3Days

7PCS/Day

FSC10024/H/F, MC-PAIH03, MC-PAOY22, MC-PC1X02, MC-PD1X02, MC-PDOX02
1-Year Warranty - Tested - Worldwide Shipping - Buy or Quote Online .Good Service. Fully Tested. Emergency Shipping. Contact Us Today. Services: New parts, , Replacement parts.
51410069-175, 51454472-175, 51454473-175, 620-0036, 621-1100RC, 621-2100R, 621-9940C, 80363969-150, 8C-PAIMA1, 8C-PDODA1,
Honeywell MC-TDID12 51304441-175 Digital Input FTA
DI FTA 24V 32 comp CC CE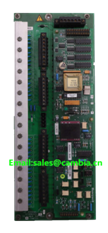 Digital Input FTA 24Vdc - MC-TDID12

CE compliant, conformally Coated

Redundancy supported

Input channels - 32

Terminals - compression

Size C - 18 inches (462 mm)
Honeywell FTA board
board card is a printed circuit board, referred to the PCB, with the production of the ferrule can be inserted into the computer's main circuit board (motherboard) slot, for controlling the operation of the hardware, such as monitors, capture card and other equipment after installing the driver, you can achieve the corresponding hardware features.
Honeywell DCS system
Includes: Alcont, ExperionLS, Experion PKS, Experion HS, PlantScape, TDC 2000, TDC3000, TPS, security systems.
Warranty: one year
Condition: brand new and original
Delivery time: Ship Today
Payment term: T/T
Ship worldwide by sea, air, DHL, UPS,TNT, FEDEX and so on.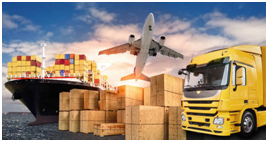 Related products as below:
| | | |
| --- | --- | --- |
| 51305900-175 | 1756-LSC8XIB8I | 135137-01 |
| 51306733-175 | 1756-LSP | 134652-01 |
| 51307149-175 | 1756-M02AE | 133819-02 |
| 51308307-175 | 1756-M03SE | 133819-01 |
| 51308363-175 | 1756-M08SE | 133442-01 |
| 51309218-175 | 1756-M14 | 133434-01 |
| 51309288-375 | 1756-M16SE | 133396-01 |
| 51402573-150 | 1756-MVI | 133323-01 |
| 51405039-175 | 1756-N2 | 133300-01 |
| 51405040-175 | 1756-OA16 | 129478-01 |
| 51405043-176 | 1756-OA16I | 128276-01E 131151-01 |
| 51410069-175 | 1756-OA8D | 128275-01F 130944-01 |
| 51454472-175 | 1756-OA8E | 128275-01 |
| 51454473-175 | 1756-OB16D | 128270-01E 131151-01 |
| 620-0036 | 1756-OB16E | 128240-01 |
| 621-1100RC | 1756-OB16I | 128229-01 |
| 621-2100R | 1756-OB16IEF | 127610-01 3500/15 |
| 621-9940C | 1756-OB16IF | 126648-02 |
| 80363969-150 | 1756-OB16IS | 126648-01 |
| 8C-PAIMA1 | 1756-OB16S | 126632-01 |
Email Us: sales@cambia.cn