Honeywell FTA MC-TDOY22 51204162-175
Honeywell FTA MC-TDOY22 51204162-175
Honeywell

USA

2-3Days

7PCS/Day

MC-PDOX02, MC-TAIH04, MC-TAIH14, MC-TAMR03, MC-TAOY22
Global Automation Supply. Trusted For Over 13 Years. 1Years Warranty. We sell a variety of brands: ABB, Bently Nevada, Allen Bradley, HIMA, Siemens..
MC-TAOY25, MC-TDID12, MC-TDIY22, MC-TDOY22, MC-TSIM12, MU-FOED02, TC-PRR021, TC-PRS021, TK-OAV061, TSAI-1620M, 10002/1/2, KJ4001X1-NB1 12P3368X012, VE4003S2B1 12P3270X022, KJ4001X1-NA1 12P3373X012, KJ3204X1-BA1 12P3275X022, KJ3222X1-BA1 12P2532X122
Honeywell MC-TDOY22 51204162-175 FTA

DO FTA 24Vdc Isolated comp CC CE 32


Digital Output FTA - MC-TDOY22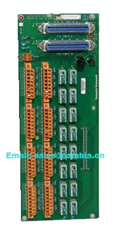 CE compliant, conformally coated
Compatible IOP - MU/MC-PDOY22 ONLY
Redundancy supported
Output Channels - 32 Isolated
Load Voltage Range - 15-30 Vdc up to 500 mA
Terminals - Compression
Size B - 12 inches (307 mm)
If you have any questions, please contact us
Contact: Trixie
Phone: +86 13599507613
Email: sales@cambia.cn
+Skype&Whatsapp: +86 13599507613
Our main products: ABB Advant OCS,ABB MOD 30/MODCELL,ABB MOD 300,ABB Procontic, ABB Procontrol, AB Rockwel CPU,Moore APACS, oore Panel Controllers, Siemens Iskamatic, Schneider PLC, Quantum140CPU, GE Fanuc 90/30,90/70 ,Invensys Triconex, Siemens, FOXBOROI/A MOTOROLA MVME,MVME147,MVME162,MVME167,MVME177 and soon.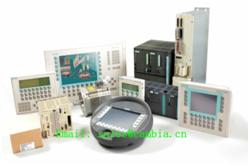 Packaging & Shipping
1. Delivery within 7 working days after payment.
2. Professional anti-static bag packaging.
3. We can send it to you by DHL/TNT/UPS/EMS/ Fedex.
Product Tags
| | | | |
| --- | --- | --- | --- |
| FC-SDO-0824 | 10002/1/2 | 51305900-175 | Honeywell |
| FC-TSAI-1620M | 10005/1/1 | 51306733-175 | Honeywell |
| FF-SRS59252 | 10024/1/1 | 51307149-175 | Honeywell |
| FSC10024/H/F | 10024/F/F | 51308307-175 | Honeywell |
| MC-PAIH03 | 10201/2/1 | 51308363-175 | Honeywell |
| MC-PAOY22 | 1304754-150 | 51309218-175 | Honeywell |
| MC-PC1X02 | 51196694-928 | 51309288-375 | Honeywell |
| MC-PD1X02 | 51197564-200 | 51402573-150 | Honeywell |
| MC-PDOX02 | 51198947-100 | 51405039-175 | Honeywell |
| MC-TAIH04 | 51204160-175 | 51405040-175 | Honeywell |
| MC-TAIH14 | 51204162-175 | 51405043-176 | Honeywell |
| MC-TAMR03 | 51204172-175 | 51410069-175 | Honeywell |
| MC-TAOY22 | 51303932-476 | 51454472-175 | Honeywell |
| MC-TAOY25 | 51304441-175 | 51454473-175 | Honeywell |
| MC-TDID12 | 51304485-150 | 620-0036 | Honeywell |
| MC-TDIY22 | 51304487-150 | 621-1100RC | Honeywell |
| MC-TDOY22 | 51304516-250 | 621-2100R | Honeywell |
| MC-TSIM12 | 51304754-150 | 621-9940C | Honeywell |
| MU-FOED02 | 51305865-275 | 80363969-150 | Honeywell |
| TC-PRR021 | 51305887-150 | 8C-PAIMA1 | Honeywell |
| TC-PRS021 | CC-PDOB01 | 8C-PDODA1 | Honeywell |
| TK-OAV061 | CC-TAID01 | 8C-TDODA1 | Honeywell |
| TSAI-1620M | CC-TAIX01 | CC-PAIN01 | Honeywell |
| CC-PDIL01 | CC-TCNT01 | CC-PAOH01 | Honeywell |