Honeywell FSC 10002/1/2 Run Stop with Key Selector Module
Honeywell FSC 10002/1/2 Run Stop with Key Selector Module
Honeywell

USA

2-3Days

7PCS/Day

51204160-175, 51204162-175, 51204172-175, 51303932-476, 51198947-100,
1 Year Warranty - Tested - Worldwide Shipping - Buy or Quote Online. Emergency Shipping, Fully Tested.Contact Us Today.
MC-TAMR03, MC-TAOY22, MC-TAOY25, MC-TDID12, MC-TDIY22, MC-TDOY22, 10002/1/2, 10005/1/1, 10024/1/1, 10024/F/F, 10201/2/1, 1304754-150, 51196694-928, 51197564-200, FTU220A, NC1X6406, NP4N-ITGR, NP1W1606T, NP1Y32T09P1-A, NC1B08, NC1AY02-MR
Honeywell FSC 10002/1/2 Run Stop with Key Selector Module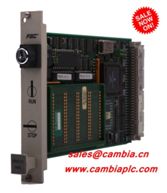 Specifications
Condition: New
Type: CPU
Make: Honeywell
Series: FSC
Model: 10002/1/2
Accessory: Keys
Original Packaging: No
Weight: 1.0kg
Shipping
1. We will ship the items within 3 working days after the payment is reached.
2. All the goods will be tested before shipment.
3. Packing in professional anti-static bag.
4. We can ship to you by DHL/UPS/EMS/Fedex... Pls contact us directly and we will ship as your requirement.
The strengths brand and series of company are as follows
Rockwell: Allen-Bradley
1) ControlLogix 1756 series controller
2) CompactLogix 1769 series controller
3) SLC 500 1747 1746 Series Controller
4) PLC-5 1771 1785 series controller
ABB:
1) AC800M series controller I/O module
2) AC800F series controller module
3) AC31 series controller module
4) 800xA series modules
5) Bailey INFI 90 module
6) DSQC robot module spare parts
7) Advant OCS system spare parts
Bentley:
Bently 3500 System Card
Emerson Emerson:
1) Ovation System DCS Card
2) DeltaV system DCS card
Invensys Triconex Card:
Tricon System Card
Invensys Foxboro:
I/A Series System Module
Siemens (Siemens):
1) Siemens MOORE
2) Siemens S5
Rexroth Indramat:
I/O module, PLC controller, drive module
Hot Selling
| | | | |
| --- | --- | --- | --- |
| Honeywell | FC-SDO-0824 | 10002/1/2 | 51305900-175 |
| Honeywell | FC-TSAI-1620M | 10005/1/1 | 51306733-175 |
| Honeywell | FF-SRS59252 | 10024/1/1 | 51307149-175 |
| Honeywell | FSC10024/H/F | 10024/F/F | 51308307-175 |
| Honeywell | MC-PAIH03 | 10201/2/1 | 51308363-175 |
| Honeywell | MC-PAOY22 | 1304754-150 | 51309218-175 |
| Honeywell | MC-PC1X02 | 51196694-928 | 51309288-375 |
| Honeywell | MC-PD1X02 | 51197564-200 | 51402573-150 |
| Honeywell | MC-PDOX02 | 51198947-100 | 51405039-175 |
| Honeywell | MC-TAIH04 | 51204160-175 | 51405040-175 |
| Honeywell | MC-TAIH14 | 51204162-175 | 51405043-176 |
| Honeywell | MC-TAMR03 | 51204172-175 | 51410069-175 |
| Honeywell | MC-TAOY22 | 51303932-476 | 51454472-175 |
Email: sales@cambia.cn