Honeywell CC-PCNT01 51405046-175 C300 Controller
Honeywell CC-PCNT01 51405046-175 C300 Controller
Honeywell

USA

1-2days

3 pcs/day

CC-PDIL01 , CC-PDOB01 , CC-TAID01
CC-PCNT01 51405046-175 Honeywell Experion PKS C300 is brand new and in stock.
CC-TAIX01 , TC-PCIC01 , TC-PCIC02 51196694-350 , TC-FXX102 , TC-FXX132,TC-FXX172 , TC-IAH061 , TC-IDD321,TC-IDJ161 , TC-IXL061 , TK-FPDXX2,51304485-150 , 51309150-175 , TC-PRR021,TK-PRS021 , 51309218-175,900C32-0244-00,900RR0-0001,900RSM-0001
CC-PCNT01 51405046-175 | Honeywell Experion PKS C300 Controller Module
Item specifics
Condition: New
Brand: Honeywell
Controller Platform: HART
MPN: CC-PCNT01 - 51405046-175
Country/Region of Manufacture: United States
Model: House CCPCNT01 51405046175 PCNTO1
WARRANTY: 1 YEAR
AVAILABLE: IN STOCK
Shipping
Worldwide Shipping.
DHL Express Expedited shipping (3-4 Business days).
We Ship after receiving payment from the buyer.
Handling time for packaging is 1 business day.
If anyhow the shipment is delayed buyer's will be notified beforehand.
Payment
We usually accept T/T methods.
100% T/T for stock items before shipping.
30% T/T advance and 70% balance against before shipping for indent.
Feedback
We want our customers to be completely satisfied with their purchase.
If anything about your transaction is not your satisfaction. Please contact us immediately.
It gives both the parties the chance to get positive trading experience on Cambia.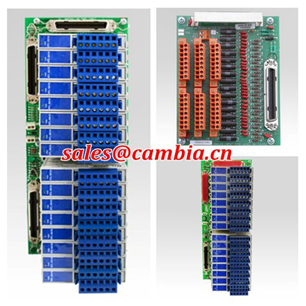 More Products
1.Allen-Bradley 1756/1769/1771/1785 Series
(1769-L30ERMS,1769-L30ER-NSE,1769-L33ERMS,1756-L61,1756-L62,1756-L73)
2.ABB 800xA/Bailey INFI90/DSQC/ Series
(07KT98 WT98,07KT97 WT97,DSQC679,IMASI23,IMDSO14...)
3. Bently Nevada 3500/3300 Series
(3500/42M ,3500/22M,3500/95.3500/15)
4.Schneider Modicon Series
(140CPU65150,140CPU67060,140CRA ,140CPS)
5.GE IC693/IC697/IC698/IS200/DS200 Series
(IC693CPU363,IC697PWR711,369-HI-0-0-0-0,DS200ADGIH1AA)
6.SIEMENS MOORE/S5 Series
(6ES7 cards,6ES5,6DD,6DP)
7.Westinghouse/OVATION
(1C31194G01,1C31197G01,5X00106G01,1C31125G02...)
8.ROSEMOUNT
(3008,3664,3805E.3704E,3700A 4351B...)
9.FOXBORO
(FCP270,FBM203,FBM204,FBM217,FMB231...)
Contact
Manager: Trixie
Email: sales@cambia.cn Skype: +86 13599507613 (whats-app)









































Hot-selling
| | | | |
| --- | --- | --- | --- |
| Bently Nevada | GE FANUC | ABB | Honeywell |
| 3500/15-04-05-00 | IC697VAL314 | PM152 3BSE003643R1 | MC-TAOY22 |
| 3500/15-05-05-00 | IC695CHS012 | PM153 3BSE003644R1 | MC-TAOY25 |
| 3500/15-01-05-01 | HE693ADC409 | PM154 3BSE003645R1 | MC-TDID12 |
| 3500/15-02-05-01 | IC694PWR330 | PM253V01 | MC-TDIY22 |
| 3500/15-03-05-01 | IC697ALG320 | PM511V16 3BSE011181R1 | MC-TAIH12 |
| 3500/15-04-05-01 | IC200CPU001 | PM573-ETH 1SAP130300R0271 | MU-TAIH13 |