Honeywell CC-PAOH01 51405039-175 Analog Output Module
Honeywell CC-PAOH01 51405039-175 Analog Output Module
Honeywell

USA

In Stock

20pcs

10024/1/1 , 10024/F/F , 10201/2/1
We try to be as honest about our listings as possible and unlike most sellers, we include many pictures at multiple angles of the exact product being sold.
Once you buy from us, we are confident that you will be completely satisfied.
Honeywell CC-PAOH01 51405039-175 is in great condition and fully operational.
Cambia Automation Limited

Contact Freely

Manager: Trixie
Email: sales@cambia.cn
company website:www.cambiaplc.com
Mobile: +86 13599507613Skype: +86 13599507613 (Whatsapp/ Wechat)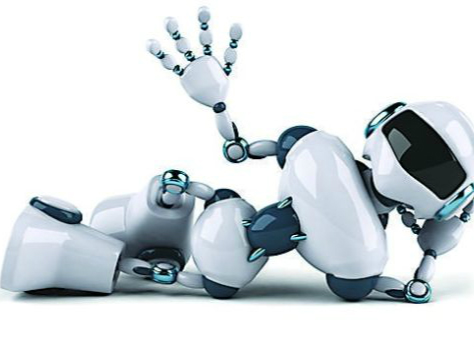 You Want to Know
Warranty: one year
Condition: brand new and original
Delivery time: Ship Today
Payment term: T/T
Main brands
PLC : Allen Bradley ,ABB,GE FANUC,Schneider
DCS : ABB,Siemens MOORE,Foxboro,Westinghouse,YOKOGAWA
ESD : Triconex ,HIMA , Bently Nevada ,ICS
Excitation cards : ABB,GE Marke
Main produces
10002/1/2| 10005/1/1| 10024/1/1| 10024/F/F| 10201/2/1
1304754-150| 51196694-928| 51197564-200| 51198947-100| 51204160-175| 51204162-175| 51204172-175| 51303932-476| 51304441-175| 51304485-150| 51304487-150| 51304516-250
51304754-150| 51305865-275| 51305887-150
1746-IN16 |1746-INT4 |1746-IO12 |1746-IO12DC |1746-IO8 |1746-ITB16 |1746-ITV16 |1746-IV16 |1746-IV32 |1746-N2 |1746-NI04I |1746-NI16I |1746-NI4 |1746-NI8 |1746-NIO4I |1746-NIO4V |1746-NO4I |1746-NO4V |1746-NO8I |1746-NO8V |1746-NR4 |1746-NR8 |1746-NT4 |1746-NT8|1746-OA16 |1746-OAP12 |1746-OB16 |1746-OB16E |1746-OB32 |1746-OB32E
|1746-OB8 |1746-OBP16 |1746-OG16 |1746-OV16|1746-OV32
|1746-OV8 |1746-OW16 |1746-OW4 |1746-OW8 |1746-OX8
|1746-P1 |1746-P2 |1746-P3
3500/42M 176449-02| 3500/42M 140734-02| 3500/42M| 3500/42 135489-01| 3500/42 125972-02| 3500/42 125672-02
3500/42| 3500/40M 176449-01| 3500/40M| 3500/34
3500/33 149986-01| 3500/33| 3500/32M 149986-02| 3500/32| 3500/25 149369-01| 3500/25 125792-01| 3500/23E| 3500/22M 288055-01| 3500/22M 138607-01| 3500/22M| 3500/20| 3500/15E| 3500/15 DC 133292-01| 3500/15 AC 127610-01| 3500/15| 3500/05-01-02-00-00-01| 3500/05-01-01-00-00-00| 3500/05 3500/05-01-02-00-00-01
Email: sales@cambia.cn