Honeywell C300 CC-TAOX01 51308351-175
Honeywell C300 CC-TAOX01 51308351-175
Honeywell

USA

2-3Days

7PCS/Day

10024/F/F, 10201/2/1, 1304754-150, 51196694-928, 51197564-200
CC-TAOX01 51308351-175 Global Automation Supply. Trusted For Over 13 Years. 1Years Warranty.
FSC10024/H/F, MC-PAIH03, MC-PAOY22, MC-PC1X02, MC-PD1X02, MC-PDOX02, MC-TAIH04, MC-TAIH14, MC-TAMR03, MC-TAOY22, MC-TAOY25, MC-TDID12, MC-TDIY22, MC-TDOY22, MC-TSIM12, 51305348-100
CC-TAOX01 51308351-175
Honeywell C300
Brand Name : HONEYWELL
Model Number : CC-TAOX01 51308351-175
Place of Origin : USA
MOQ : 1
Payment Terms : T/T
Supply Ability : 100
Delivery Time : 2-3 days
Packaging Details : Original Package
Email : sales@cambia.cn
Packaging & Shipping
1.We will ship the items within 3 working days after the payment is reached.
2. All the goods will be tested before shipment.
3. Packing in professional anti-static bag.
4. We can ship to you by DHL/TNT/UPS/EMS/Fedex... Pls contact us directly and we will ship as your requirement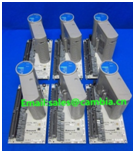 Our advantages
We major in ABB DCS Foxboro DCS, Honeywell DCS, Westinghouse Ovation DCS, Bently Nevada, Rockwell Automation, Siemens, Rockwell CPU, Moore APACS, Moore Panel Controllers, Siemens Iskamatic, Schneider PLC,Quantum, Quanten 140CPU,GE Fanuc 90/30,90/70 ,Invensys Triconex DCS, FOXBOROI/A MOTOROLA MVME,, Siemens and another listed manufacturers.
If you find the same parts from any other suppliers cheaper than us , we will try to match that the same price,or provide you with a further discount.
If you have any further questions, please don't hesitate to contact us.
If you inquiry more than one piece/item, please let us know, because we can arrange discount for you.
looking forward to your enquiries.
----(DCS)Distributed Control System
ABB
Invensys Foxboro
Invensys Triconex
Ovation
Woodword
HIMA
Yokogawa
Honeywell
Emerson
----(PLC)Programmable Logic Controller
Rockwell Allen-Bradley
Schneider Modicon
GE Fnauc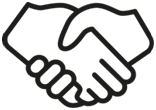 Siemens
Prosoft
Bachmann
Woodhead
----(TSI)
Bently Nevada
EPRO
ENTEK
‍
| | |
| --- | --- |
| Honeywell | 620-0036 Register Module |
| Honeywell | 620-0056 Register Module |
| Honeywell | 620-0080 620-35 Processor Module |
| Honeywell | 620-0085 2048 I/O Control Module |
| Honeywell | 621-0021RC Enhanced Diagnostics Module |
| Honeywell | 621-1250RC 240Vac Input, 16 point |
| Honeywell | 621-2201RC 230Vac Isolated Output, 6 point |
| Honeywell | 621-3560RC 24Vdc Input, 16 point |
| Honeywell | 621-3580RC 24Vdc Input, 32 point |
| Honeywell | 621-6550RC 24Vdc Source Output, 16 point |
| Honeywell | 621-9938RC Redundant Serial I/O Module |
| Honeywell | 621-9939C Serial Link Module |
| Honeywell | 621-9940C Serial I/O Module |
| Honeywell | 80363969-150 HD IOP, HPM A/O, CC |
Email : sales@cambia.cn