Honeywell Assy 51304516-250 51304516250 Interface Module
Honeywell Assy 51304516-250 51304516250 Interface Module
Honeywell

USA

Ship Today

6pcs/day

10002/1/2 , 10004/1/1 , CC-PAOH01
51304516-250 Honeywell Interface Module Factory Price, Excellent Quality. Brand new with competitive price.
51190782-200 , 51192060-100 , TC-CCN013, 51192337-101 , 51192417-100 , TC-CCR013, TC-CCR014 , MP-ZHMU18-100 , TC-ODA161, 8C-TPOXA1, TC-ODD321 , TC-ODJ161 , TC-ODK161, TC-PCIC01 , TC-PCIC02 , 51196694-300, 8C-IP0102, 8C-TCNTA1, 8C-PCNT02
51304516-250 MC-PSTX03 | Honeywell
INTERFACE TRANSMITTER PROCESSOR
Products Details
Brand: HONEYWELL
MPN: 51304516-250
Alternative No.: 51304516250
Type: SMART MV XMTR INTERFACE
Condition: NEW
Warranty: 1 YEAR
Available: IN STOCK
Description
1) 51304516-100 MU-PSTX02 STI IOP CE 16ch
2) Smart Transmitter Interface Processor, Multivariable, MC-PSTX03
3) CE compliant, conformally coated
4) Redundancy supported
5) Input channels: 16
6) Input type: Honeywell digtal enhanced protocol (bidir.)
7) Supports both single and multivariable transmitter types
About Us
Cambia Automation Limited has full component level Stock capabilities for all Industrial Electronic and Electrical equipment.
We have over 2,600 test fixtures covering the most popular brands; such as Allen Bradley and Siemens, plus thousands of other manufacturers.
PLC Rockwell Allen-Bradley , Prosoft , Schneider Modicon , Bachmann
General Electric , Woodhead , Siemens
DCS ABB , HIMA , Invensys , Foxboro , Yokogawa , Invensys Triconex , Honeywell Westinghouse, Emerson , Woodword
TSI Bently Nevada , EPRO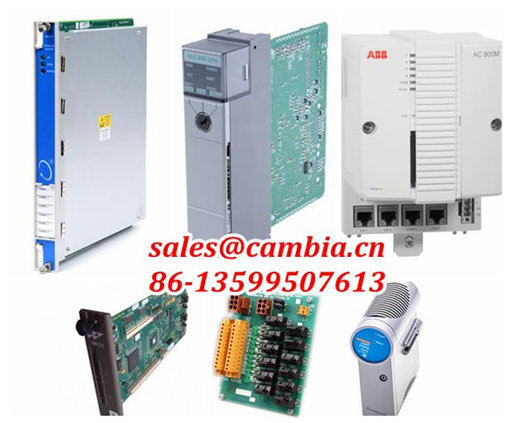 We have all below Honeywell products
TDC2000
TDC3000
TPS
Experion PKS C200
Experion PKS C300
Experion LS
Experion HS
FSC Fail Safe Controller
FSC FC-TPSU-2430
UCN Boards
FTA Boards
Sensor
Please contact for any further detailed inquiry.
Skype&Whats-app: 86-135 99507613
Email: sales@cambia.cn
FTAs
MU-TAIH02 MC-TAIH02 MU-TAIH12 MC-TAIH12
MU-TAIH22 MC-TAIH22 MU-TAIH52 MC-TAIH52
MU-TAIH62 MC-TAIH62 MU-TSTX03 MC-TSTX03
MU-TSTX13 MC-TSTX13 MU-GAIH13 MC-GAIH13
MU-GAIH83 MC-GAIH83 MU-GAIH14 MC-GAIH14
MU-GAIH84 MC-GAIH84 MU-GAIH22 MC-GAIH22
MU-GAIH92 MC-GAIH92 MU-TAMR03 MC-TPIX12
Honeywell Series 8 Controller (In Stock & Brand New)
51306344-101 51454460-100 51454460-200
51454460-300 51202921-100 51155506-102
51155506-105 51155506-110 51155506-120