Honeywell 51403422-150 UCN Module
Honeywell 51403422-150 UCN Module
Honeywell

USA

2-3days

13PCS/Day

3500/45 135137-01, 3500/42M 128229-01 , 3500/40M 125680-01 ,3500/42 128240-01
Honeywell 51403422-150 UCN Global Automation Supply. Trusted For Over 13 Years. 1Years Warranty.We sell a variety of brands: ABB, Bently Nevada, Allen Bradley, HIMA, Siemens...
10002/1/2, 10005/1/1, 10024/1/1, 10024/F/F, 10201/2/1, 1304754-150, 51196694-928, 51197564-200, 51198947-100,3500/61 163179-02
Honeywell 51403422-150 UCN Module
Quick Details
Brand : Honeywell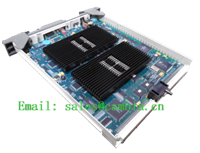 Model : 51403422-150
Place of Origin : USA
Payment: T/T
Packaging Details : New in original box
Series : TCD3000
Description
Contorl Circuit Board
MEASUREX
COMMUNICATION CONTROLLER
Contact Us
Manager: Trixie
Email: sales@cambia.cn
Cellphone: +86 13599507613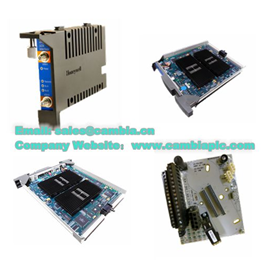 HPM Comm/Controller, CC
The HPM Communication and Control Processor performs the network communication functions of the HPM, including network data access and time-stamping. This module also executes regulatory, logic, and sequence functions, and user programming. Replaces p/n 51401635-150.
Honeywell Control Circuit Board 51403422-150 HDW Communication Controller Images
CambiaPLC Basic Information
Cambia Automation Limited can supply you PLC & DCS products as below.
Allen Bradley , Honeywell , Bently Nevada , ABB , General Electric , ICS TRIPLEX ,Triconex.
Pls contact us freely, you will get good price , good service , brand new and original products.
Honeywell UCN Product
| | | |
| --- | --- | --- |
| Honeywell | 42622268002 | Honeywell UCN Field Termination Assembly (42622268002) |
| Honeywell | 51109456-200 | Honeywell UCN Power Supply (51109456-200) |
| Honeywell | 51109684-100 | Honeywell UCN Power Supply (51109684-100) |
| Honeywell | 51197564-100 | Honeywell UCN Fiber Extender (51197564-100) |
| Honeywell | 51197564-200 | Honeywell UCN Fiber Extender (51197564-200) |
| Honeywell | 51198947-100 | Honeywell UCN PM Power Supply (51198947-100) |
| Honeywell | 51201420-001 | Honeywell UCN Field Termination Assembly Cable 1 m |
| Honeywell | 51201420-002 | Honeywell UCN Field Termination Assembly Cable 2 m |
| Honeywell | 51201420-003 | Honeywell UCN Field Termination Assembly Cable 3 m |
| Honeywell | 51201420-004 | Honeywell UCN Field Termination Assembly Cable 4 m |
| Honeywell | 51201420-005 | Honeywell UCN Field Termination Assembly Cable 5 m |
| Honeywell | 51201420-006 | Honeywell UCN Field Termination Assembly Cable 6 m |
Email: sales@cambia.cn