Honeywell 51304511-200 51304511200 Board
Honeywell 51304511-200 51304511200 Board
Honeywell

USA

Ship today

12pcs/day

MC-TAOY22 , MC-TDID12 , TC-PRS021
51304511-200 51304511200 Honeywell NIM Modem BRAND NEW, IN STOCK, 1-YEAR-WARRANTY.
10001/R/1 , 10002/1/2 , 10004/1/1, 10004/H/F ,MU-TAIH02 , MC-TAIH02, MU-TAIH03 , MC-TAIH03 , MU-TAIH12, MC-TAIH12 , 8C-PDODA1 ,8C-TDODA1, CC-PAIN01 , CC-PAOH01 , CC-PDIL01,CC-PDOB01 , CC-TAID01 , CC-TAIX01, 8C-TDODB1, 8C-SDOX01, S8-1YREXW
51304511-200 Honeywell NIM Modem (CE Compliant)
This version of the NIM Modem is for CE-compliant NIM card files. The NIM Modem is the paddle card in the NIM with connections for the UCN network cables, A & B.
This single paddle board replaces the functions of the PNM, the PNM I/O, the PNI I/O, and the mini-coax in the older configurations of the NIM.
The non-CE version of this card is the 51304511-100.
Brand: Honeywell
Origin of Country: USA
Part Number: 51304511-200
Condition: New
Available: In Stock
Warranty: 1 Year
Customer concern
Delivery: 1-2 days
Payment: T/T
Guarantee: We can refund you after got goods if it has any quality problems.
Honeywell FTA(Skype: 86-13599507613)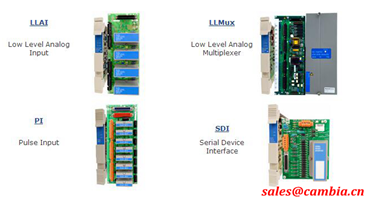 Main Products(Email: sales@cambia.cn)
If you are interested, please contact us freely!
----(DCS)Distributed Control System
ABB Invensys Foxboro
Invensys Triconex Ovation
Woodword HIMA
Yokogawa Honeywell Emerson
----(PLC)Programmable Logic Controller
Rockwell Allen-Bradley Schneider Modicon
GE Fnauc Siemens Prosoft
Bachmann Woodhead
----(TSI)
Bently Nevada EPRO ENTEK
Related Items
| | | | |
| --- | --- | --- | --- |
| Bently Nevada | GE FANUC | ABB | Honeywell |
| 3500/53-02-00 | IC697MEM717 | PP835A | CC-TAIX01 |
| 3500/53-02-01 | IC693MDL645 | PP846A 3BSE042238R2 | CC-TCNT01 |
| 3500/53-03-00 | IC200CHS002 | PST85-600-70 | 10002/1/2 |
| 3500/53-03-01 | HE693STP104 | PU513V2 3BSE013034R1 | 10005/1/1 |
| 3500/92-01-01-00 | IC695ALG600 | PU514 | 10024/1/1 |
| 3500/92-01-01-01 | IC697CMM711 | PU515 3BSE013063R1 | 10024/F/F |
| 3500/92-01-01-02 | IC697BEM711 | PU515A 3BSE032401R1 | 10201/2/1 |
| 3500/92-02-01-00 | IC200DBI001 | 3ABD00029943 | MC-TSTX13 |
| 3500/92-02-01-01 | IC693CPU323 | RDCU-02C | MU-GAIH13 |
| 3500/92-02-01-02 | IC693CBL300 | REF610 | MC-GAIH13 |