Honeywell 51304485-150 MC-PD1X02 Digital Input Module
Honeywell 51304485-150 MC-PD1X02 Digital Input Module
Honeywell

USA

2-3days

13PCS/Day

MC-TDIY22, MC-TDOY22, MC-TSIM12, MU-FOED02, TC-PRR021
Cambia have Honeywell 51304485-150 MC-PD1X02 available to buy from our SLC500 section. Buy online now with next day delivery available for in stock products.10005/1/1, 10024/1/1, 10024/F/F, 10201/2/1, 1304754-150, 51196694-928, 51197564-200, 51198947-100, 51204160-175, 51204162-175,CC-PDIL01,TC-PRR021,MC-TDIY22
Product Details
| | |
| --- | --- |
| Place of Origin: | USA |
| Brand Name: | Honeywell Spare Parts |
| Certification: | CO.CQ |
| Model Number: | 51304485-150 MC-PD1X02 |
Payment & Shipping Terms
| | |
| --- | --- |
| Minimum Order Quantity: | 1 |
| Price: | inquiry |
| Packaging Details: | new and original with factory sealed |
| Delivery Time: | today |
| Payment Terms: | T/T |
| Supply Ability: | 30 pieces a day |
FTAs
MU.TDID12 MC.TDID12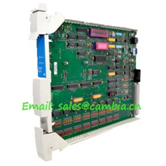 MU.TDID52 MC.TDID52 51304441-275.DI.FTA.24.
MU.TDIA12 MC.TDIA12
MU.TDIA52 MC.TDIA52
MU.TDIA22 MC.TDIA22
MU.TDIA62 MC.TDIA62
MU.GDID12 MC.GDID12
MU.GDID82 MC.GDID82
MU.GDID13 MC.GDID13
MU.GDID83 MC.GDID83
About Cambia Automation Limited
We have a large inventory of high quality, surplus control system parts. We also distribute many new hardware and software products to help supporting your existing control systems or utilize the latest control technology. We have experienced staff, extensive test facilities and we can provide 1-year warranty for all of our surplus parts.
Below Brands have Special Discout recently!!
1) TRICONEX(3008,3625,3805E.3721,3700A 4351B...)
2) BENTLY NEVADA(3500/42M ,3500/22M,3500/95.3500/05...)
3) HIMA(F3330,F3236 ,F6217,F7126,F8621A....)
4) FOXBORO(FBM203,FBM204,FBM217,FMB231...)
5) Allan-Bradley (1756,1785,1771,1746,1769..)
6) ABB (DSQC .....)
Please hold this good chance and contact Trixie.
Other Items
| | | | |
| --- | --- | --- | --- |
| Bently Nevada | 3500/42 135489-01 | Honeywell | MC-TAMR03 |
| Bently Nevada | 3500/42 125972-02 | Honeywell | MC-TAOY22 |
| Bently Nevada | | Honeywell | MC-TAOY25 |
| Bently Nevada | 3500/42 | Honeywell | MC-TDID12 |
| Bently Nevada | 3500/40M 176449-01 | Honeywell | |
| Bently Nevada | 3500/40M | Honeywell | MC-TDOY22 |
| Bently Nevada | 3500/34 | Honeywell | MC-TSIM12 |
| Bently Nevada | | Honeywell | MU-FOED02 |
| Bently Nevada | 3500/33 | Honeywell | TC-PRR021 |
| Bently Nevada | 3500/32M 149986-02 | Honeywell | TC-PRS021 |
| Bently Nevada | 3500/32 | Honeywell | |
| Bently Nevada | 3500/25 149369-01 | Honeywell | TSAI-1620M |
| Bently Nevada | 3500/25 125792-01 | Honeywell | CC-PDIL01 |