GE Fanuc IS215UCVEH2A IS215UCVEM10A
GE Fanuc IS215UCVEH2A IS215UCVEM10A
GE Fanuc

USA

1-2days

13pcs/day

DS200FSAAG1ABA, DS200SDCCG5A, IS200EPCTG1AAA
IS215UCVEH2A IS215UCVEM10A GE Fanuc Brand New, In Stock, 1-Year-Warranty.
IS200BICLH1AED, IS200DSPXH1D, IS200ECTBG2A, IS200EDEXG1A, IS200EGPAG1B,IS200EISBH1A, IS200EPCTG1A,IS200EPDMG1B, IS200EROCH1A,IS200EXAMG1A, IS200EXHSG4A,IS200TBACIH1B, IS200TBAIH1C,IS200TGENH1A, IS200TPROH1B,IS200TREGH1B
IS215UCVEH2A | General Electric
VME CONTROLLER GE BOARD-VMIC MARK VI

Contact
Trixie
86-135-9950-7613
sales@cambia.cn
The IS215UCVEH2A is a part of the Mark VI Speedtronic turbine series. This is manufactured by General Electric. The IS215UCVEH2A is a VME controller card. Please examine to the publications from General Electric for detailed information related to this circuit board. The IS215UCVEH2A is a dual-sided board that is joined together and has a faceplate. The first side of the circuit board contains some capacitors of altering styles, Integrated Circuits, and resistors.
Can transport to the world.
Brand New.
1-Year-Warranty.
Fast Delivery.
24 hours to receive mail reply.
We have all below GE Fanuc products
Fanuc CNC
GE 90-30 Series PLC IC693MDL740
GE 90-70 Series PLC
GE PACSystems RX3i
GE PACSystems RX7i
PACSystemsRXi
GE Genius I/O
GE Mark VIe
GE Multilin
GE PAC8000
GE QuickPanel
GE VMIC
GE VersaMax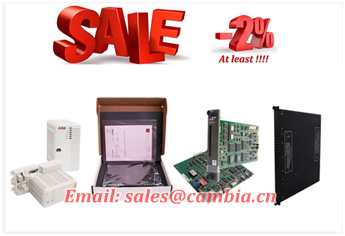 Recommend
| | | |
| --- | --- | --- |
| GE Fanuc | GE Fanuc | GE Fanuc |
| IC693ALG220 | IC752-WFC555-EC | IC200PBI001 |
| HE693RTD601 | IC754VGI06STD | IC693CHS397 |
| IC693BEM331 | IC755CSW07CDA | HE693THM884 |
| IC693MDL231 | IC755CSW07CDA | HE693THM889 |
| IC697CGR935 | IS200BICLH1AED | IC693CMM302 |
| IC200ALG260 | IS200DSPXH1D | IC698PSD300 |
| IC693MDL730 | IS200EACFG2A | IC693CPU331 |
| IC697PWR710 | IS200ECTBG1ABB | IC693PWR322 |
| IC693MDL640 | IS200ECTBG2A | IC698CPE010 |
| IC69CMM321 | IS200EDCFG1A | IC697CMM742 |
| IC200ALG331 | IS200EDCFG1ADC | IC200MDL650 |
| IC695ETM001-HT | IS200EDEXG1A | IC697MDL753 |
| IC200ALG240 | IS200EGPAG1B | IC693CPU364 |
| IC695ALG626 | IS200EHPAG1AFD | IC697CPX782 |
| IC693PCM301 | IS200EISBH1A | IC695CPU320 |
| IC697CPX935 | IS200EMCSG1AA | IC693CMM311 |