GE Bently Nevada 3500/20 133388-01
GE Bently Nevada 3500/20 133388-01
Bently Nevada

USA

2-3days

13PCS/Day

3500/15 AC 127610-01| 3500/15| 3500/05-01-02-00-00-01| 3500/05-01-01-00-00-00
Cambia have 3500/20 133388-01 available to buy from our SLC500 section. Buy online now with next day delivery available for in stock products.

3500/22M 138607-01 | 3500/22M | 3500/20 | 3500/15E | 3500/15 DC 133292-01 | 3500/15 AC 127610-01 | 3500/15 | 3500/05-01-02-00-00-01 | 3500/05-01-01-00-00-00 | 3500/05 3500/05-01-02-00-00-01 | 3500/42M 176449-02 | 3500/42M 140734-02 | 3500/42M | 3500/42 135489-01| 3500/42 125972-02| 3500/42 125672-02 | 3500/42 | 1746-NO8V
GE Bently Nevada 3500/20 133388-01
Brand: Bently Nevada
Part Number: 133388-01
Condition: Brand New
Warranty: 12 months
Manager: Trixie
Mobile: +86 13599507613
Skype: +86 13599507613 (Whatsapp/ Wechat)
Ø Allen-Bradley 1756/1769/1771/1785 Series
Ø ABB 800xA/Bailey INFI90/DSQC/ Series
Ø Bently Nevada 3500/3300 Monitoring System
Ø SchneiderSeries Quantum 140 series
Ø General ElectricIC693/IC697/IC698/IS200/DS200 Series
Ø SIEMENS MOORE/S5 Series
Ø Westinghouse OVATION/WDPF/MAX1000 system spare parts
Ø Invensys Triconex Redundant fault-tolerant control system,
Ø Most modern fault-tolerant controller based on Triple Modular Redundancy (TMR) architecture.
Ø Honeywell TDC2000/TDC3000/Experion HS Series
Ø YOKOGAWA CS3000 System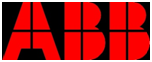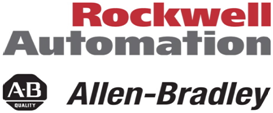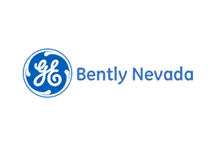 If you have any other questions, please feel free to contact us.
Please let us know if you have any, spare parts, spare parts,
we can give you further assistance, we await your inquiry.
Email: sales@cambia.cn
3500/15 power supply
3500/20 frame interface module
3500/22M frame interface module with TDI
3500/25 keypad module
3500/32 4-channel relay module
3500/34 TMR relay module
3500/42M displacement/speed acceleration monitoring
3500/44M aerodynamic monitor
3500/45 differential expansion/axial position monitor
3500/46M hydropower monitor
3500/50 speed module
3500/53 overspeed detection module
3500/60 and 3500/61 temperature monitors
3500/62 Process Variable Monitor
3500/64M dynamic pressure monitor
3500/72M piston rod position monitor
3500/77M cylinder pressure monitor
3500/90 communication gateway
3500/92 communication gateway
3500/93 LCD display device
3500/94 VGA display device
3500/95 user interface workstations
US Bently Bentley 3500 Series Monitoring Module
4-channel displacement monitor module 3500/40-01-00 176449-01 after 125680-01
Vibration module 3500/42-01-00 176449-02 after the first 128229-01
Power module 3500/15-02-02-00 127610-01 Before + 125840-01
Frame Interface Module 3500/22-01-02-00 138607-01 After 146031-02
Keypad module 3500/25-01-01-00 149369-01 after 125800-01
Relay module 3500/32-01-00 125712-01 after 125720-01
Frame interface module 3500/20-01-01-00
Frame interface module 3500/20-01-02-00
Frame Interface Module 3500/20-02-02-00
Frame interface module 3500/22-01-01-00
Keypad module 3500/25-01-01-00
Keypad module 3500/25-01-02-00
Email: sales@cambia.cn