GE Bently Nevada 3500/05 RACK
GE Bently Nevada 3500/05 RACK
Bently Nevada

USA

2-3days

12PCS/Day

3500/33| 3500/32M 149986-02| 3500/32| 3500/25 149369-01
Professional 3500/05. Up to 70% off Deals. Worldwide shipping. Competitive price 3500/05. Strong technical support. Same-Day-Shipping.Triconex Series, ABB Series, Allen Bradley 1756 Series, Bently Nevada 3500 Series.
3500/42M 176449-02 | 3500/42M 140734-02 | 3500/42M | 3500/42 135489-01 | 3500/42 125972-02 | 3500/42 125672-023500/42 | 3500/40M 176449-01 | 3500/40M | 3500/343500/33 149986-01 | 3500/33
3500/05 System Rack
The 3500 System rack design holds all 3500 monitor modules and rack power supplies. It allows the various 3500 modules to communicate with one another and the power supplies to distribute power to each module as required. 3500 Racks are available in two sizes: 1. Full-size Rack – 19-inch EIA rack with 14 available module slots 2. Mini-Rack – 12-inch rack with 7 available module slots 3500 racks are available in three formats
Figures and Tables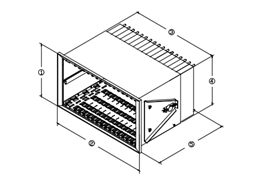 1. 265.94 mm (10.470 in.)
2. 482.60 mm (19.000 in.)
3. 441.96 mm (17.400 in.)
4. 246.38 mm (9.700 in.)
5. 349.25 mm (13.750 in.), 422.91 mm (16.650 inches) if used with internal barriers.
Contact us quickly
Email:sales@cambia.cn
Skype: +86 13599507613 (Whatsapp/ Wechat)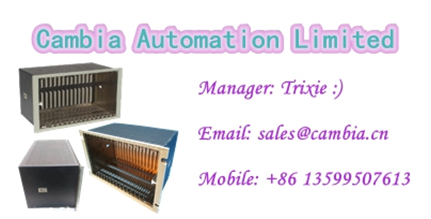 Our Advantages
1.New and Original
2.In Stock
3.Best Price
4.Fast Delivery
5.One Year Warranty
Our company
Cambia Automation Limited can supply you PLC & DCS products as below.
Allen Bradley , Honeywell , Bently Nevada , ABB , General Electric , ICS TRIPLEX ,
Triconex.
Pls contact us freely, you will get good price , good service , brand new and original products.
Same brand
Bently nevada 3500 / 22M frame interface module with TDI
Bently nevada 3500/25 key phase module
Bently nevada 3500/32 4-channel relay module
Bently nevada 3500/34 TMR Relay Module
Bently nevada 3500 / 40M Proximitor Displacement Monitor
Bently nevada 3500 / 42M displacement / speed acceleration monitoring
Bently nevada 3500 / 44M Aerodynamic Monitor
Bently nevada 3500/45 differential expansion / axial position monitor
Bently nevada 3500 / 46M Hydropower Monitor
Bently nevada 3500/50 speed module
Bently nevada 3500/53 speed detection module
Bently nevada 3500/60 and 3500/61 temperature monitors
Bently nevada 3500/62 Process Variable Monitor
Bently nevada 3500 / 64M dynamic pressure monitor
Bently nevada 3500/72M piston rod position monitor
Bently nevada 3500/77M cylinder pressure monitor
Bently nevada 3500/90 Communication Gateway
Bently nevada 3500/92 communication gateway
Bently nevada 3500/93 LCD display device
Bently nevada 3500/94 VGA display device
Bently nevada 3500/95 user interface workstation
Bently nevada 3500/05 Rack 129766-01
Bently nevada 3500/06 Weatherproof Housing 129766-01
Bently nevada 3500/08 Diagnostics Access Panel 136275-01
Bently nevada 3500/15 Power Supply 129767-01
Bently nevada 3500/20 Rack Interface Module 129768-01
Bently nevada 3500/22M Transient Data Interface 161580-01
Bently nevada 3500/25 Keyphasor? Module 129770-01
Bently nevada 3500/32 4-Channel Relay Module 129771-01
Bently nevada 3500/33 16-Channel Relay Module 162291-01
Email: sales@cambia.cn