DI814 3BUR001454R1 ABB Advant S800 DI814-eA
DI814 3BUR001454R1 ABB Advant S800 DI814-eA
ABB

Sweden

2-3Days

7PCS/Day

AI801 3BSE020512R1, AI810 3BSE008516R1, AI810 3BSE008516R1
Get a Quote Today - Fast Shipping! New Items Added Daily. We Can Ship Same Day.
100472-012, 1700RZ10005C, 170M6467 3AUA0000062487, 175H3828DT2, 1SAY130010R0010, 1SAY130130R0100 07SS91, 1SBP260102R1001, XC08L1, 1TGE120010R1000, 200-CICN, 330180-50-00, 3ADT313900R1501 SDCS-CON-4, CC-PDOB01, CC-TAID01, CC-TAIX01, CC-TCNT01, FC-PDB-0824P, FC-SDO-0824 ,MC-TAIH14
DI814 3BUR001454R1 ABB Advant S800 DI814-eA
Quick Details
Product ID: 3BUR001454R1
ABB Type Designation: DI814
Catalog Description: DI814 Digital Input 24V d.c. Current Source 2x8 ch,
Product Type: I-O Module
Channel Type: DI
Number of Input Channels: 16
Technical Information:
Isolated in two groups of 8 channels.
Current sourcing.
Use Module Termination Unit TU810, TU812, TU814, TU830, TU833, TU838.
Packaging & Delivery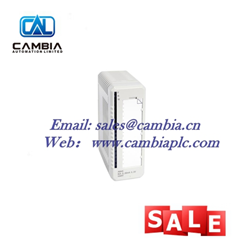 Warranty: one year
Condition: brand new and original
Delivery time: Ship Today
Payment term: T/T
More Products
Allen-Bradley
Schneider products
General electric FANUC
SIEMENS
ABB Robots.
OVATION system,
Invensys Foxboro I / A Series system, FBM sequence Invensys Triconex
Siemens MOORE, Siemens Simatic C1, Siemens CNC system
Pls contact us freely, you will get good price , good service , brand new and original products.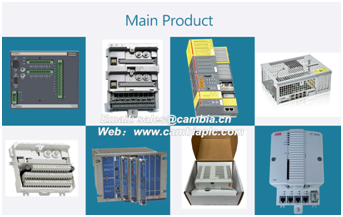 my friend,If you need original,piease contact us

Contact Information
Email:sales@cambia.cn
Web:www.cambiaplc.com
Mobile: +86 13599507613
Skype: +86 13599507613 (Whatsapp/ Wechat)
| | | |
| --- | --- | --- |
| OVATION | PROSOFT | WOODWARD |
| 1C31132G01 | MVI94-MCM | 5501-380 |
| 5X00109G01 | MVI56E-GSC | 5462-408 |
| 1C31129G03 | MVI69E-MBTCP | 5464-210 |
| 5X00273G01 | MVI71-MNET | 5461-648 |
| 1C31125G02 | MVI56-PDPMV1 | 5463-785 |
| 1B30035H01 | MVI71-ADM | CMW112 |
| 1C31122G01 | MVI69-DFNT | 5461-655 |
| 1C31147G01 | MVI56-PDPS | 8200-226 |
| 1C31238H01 | PC56-2K-IDE | 5461-650 |
| 1C31192G01 | 2150-AGA | 5136-DNP-CPCI |
| 1C31234G01 | MVI56-HART | 5437-672 |
| 1C31224G01 | MVI69-MCM | 9662-110 |
| 1C31233G04 | MVI56E-MNETR | 5464-414 |
| 1C31169G02 | MVI46-DFNT | SST-DN3-PCI-1-E |
| 1C31147G01 | MVI56E-MNET | 5464-211 |
| 1C31150G01 | MVI56-MNET | SST-ESR2-CLX |
| 1C31227G01 | 5201-DFNT-EGD | 5464-013 |
| 5X00070G04 | MVI56E-MCM | PCU1000 |
| 5X00119G01 | MVI56E-MCMXT | 5463-473 |
| 5X00226G02 | MVI46-MCM | SST-PB3-PCU |
| 5X00106G01 | MVI69E-MBS | 9907-163 |
| 5X00241G02 | MVI56E-MNETC | SST-PFB3-PCI |
| 3A99158G01 | MVI69-ADM | EASYGEN-2500-5 |
| 1B30035H01 | PS69-DPS | 8440-1884 |
Email: sales@cambia.cn