Bently Nevada 3500/93 135799-02 Display Interface Module
Bently Nevada 3500/93 135799-02 Display Interface Module
Bently Nevada

USA

2-3Days

7PCS/Day

3500/62, 3500/61 163179-02, 3500/61, 3500/60, 3500/53 133388-01
Bently Nevada 3500/93 135799-02 Display Interface Module. Great prices, high performance. Bently Nevada 3500/93 135799-02 brand new & guaranteed. 1-Year-Warranty. 24 Hours On-Line Service.
3500/94 | 3500/93 135799-01 | 3500/93 135785-01 | 3500/92 136180-01 | 3500/92 | 3500/90 | 3500/77M 140734-07| 3500/72M 176449-08 | 3500/72M | 3500/70M 136449-09 | 3500/70M | 3500/65 | 3500/64M |
Bently Nevada 3500/93 135799-02 Display Interface Module
Quick Details:
| | |
| --- | --- |
| Place of Origin | United States |
| Brand Name | Bentley Nevada |
| Model Number | 3500/93 |
| Type | 3500/93 135799-02 |
| External Size | Standard |
| Function | Bentley Nevada |
| net weight | 0.5KG |
If you need anything, please contact Trixie.



sales@cambia.cn|| +86 13599507613|| www.cambiaplc.com
T/T || One Year Warranty
brand new and original ||Ship Today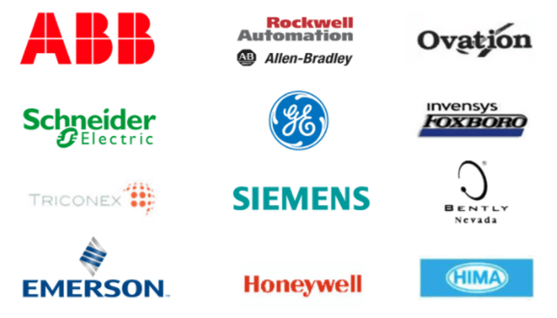 Invensys Foxboro: I / A Series System, FBM Sequence Control, Ladder Logic Control, Incident Recall Processing, D / A Conversion, I / O Signal Processing, Data Communication and Processing.
Invensys Triconex: Redundant Fault-Tolerant Control System, the most modern fault-tolerant controller based on Triple Modular Redundancy (TMR) architecture.
Westinghouse (Westinghouse):
OVATION system, WDPF system, WEStation system spare parts.
Rockwell Allen-Bradly:
Reliance Ryan, SLC500 / 1747/1746, MicroLogix / 1761/1763/1762/1766/1764, CompactLogix / 1769/1768, Logix5000 / 1756/1789/1794/1760/1788, PLC-5/1771/1785 PLC CPU, etc.
Schneider Modicon:
Quantum 140 series processors, control cards, power modules, and more.
ABB: DSQC series for industrial robots, Bailey INFI 90 and more.
Siemens servo control system:
Siemens MOORE, Siemens Simatic C1, 6SN1118, 6ES7416, 6FC5103, 6SN1123, 6RB2026, 6SC6100, 6SN1145, 6S6111, 6SC6101 Siemens S5 These series
Motorola (Motorola):
MVME 162, MVME 167, MVME1772, MVME177 and other series.
XYCOM: I / O, VME board and processor.
GE FANUC (GE Fanuc):
modules, cards, drives and other spare parts.
Yaskawa (Yasukawa):
servo controller, servo motor, servo drive.
Bosch Rexroth servo control system:
Indramat Motor MAC, DCK04.3, Bosch Versorgungs.I / O modules, PLC controllers, drive modules and more.
Woodward:
SPC valve position controller, PEAK150 digital controller.
Related Products:
| | | |
| --- | --- | --- |
| 3500/94 | 4000094-320 | 5464-211 |
| 3500/93 135799-01 | 3664 | SST-ESR2-CLX |
| 3500/93 135785-01 | 9760-210 | 5464-013 |
| 3500/92 136180-01 | 2658 | PCU1000 |
| 3500/92 | 9674-810 | 5463-473 |
| 3500/90 | 4409 | SST-PB3-PCU |
| 3500/77M 140734-07 | 9853-610 | 9907-163 |
| 3500/72M 176449-08 | EMPII 3006 | SST-PFB3-PCI |
| 3500/72M | 9662-810 | EASYGEN-2500-5 |
| 3500/70M 136449-09 | 3704E | 8440-1884 |
| 3500/70M | 9753-110 | 9905-003 |
| 3500/65 | 3703E | 9905-792 |
| 3500/64M | 9563-810 | 8290-184 |
| 3500/62 | 3601E | 8271-467 |
| 3500/61 163179-02 | 9662-110 | 9907-838 |
| 3500/61 | 3006 | 5417-175 |
| 3500/60 | HCU3700/3703E | 9907-175 |
| 3500/53 133388-01 | 8311 | 5417-028 |
| 3500/53 | AI3351 | 5466-355 |
| 3500/50M 286566-02 | 8310 | 5417-040 |
| 3500/50M | DI3301 | 5466-353 |
| 3500/50 133388-02 | 9662 | 5441-693 |
| 3500/50 | 8300A | SA1509-24 |
| 3500/46M | 9563 | 9905-068 2301A |
| 3500/45 176449-04 | 4000103-520 | 9907-018 |
| 3500/45 140072-04 | TCM 4353 | SST-DN4-104-2 |
| 3500/45 | 9662-610 | 8440-1800 |
| 3500/44M | 4351B | EASYGEN-320 |
| 3500/42M 176449-02 | 3503E | SST-PFB-PLC5 |
| 3500/42M 140734-02 | 3604E | 8440-1884 EASYGEN-2500-5 |
sales@cambia.cn