Bently Nevada 3500/92 125736-01 Gateway I/O Module
Bently Nevada 3500/92 125736-01 Gateway I/O Module
Bently Nevada

USA

2-3Days

7PCS/Day

3500/72M, 3500/70M 136449-09, 3500/70M, 3500/65, 3500/64M
Find many great new & used options and get the best deals for Bently Nevada 3500/92 125736-01 Gateway I/O Module at the best online prices at CAMBIA !
3500/33 | 3500/32M 149986-02 | 3500/32 | 3500/25 149369-01 | 3500/25 125792-01 | 3500/23E | 3500/22M 288055-01 | 3500/22M 138607-01 | 3500/22M | 3500/20| 3500/15E | 3500/15 DC 133292-01 | 3500/15 AC
Bently Nevada
Cat No. 125736-01
Communication Gateway I/O Module RS232/422 PLC Module
3500 System
3500/92
13339601
Approx Shipping Weight: 2 lbs
Approx Shipping Dims (LxWxH): 12.000" x 10.000" x 8.000"
Ask us anything!
sales@cambia.cn || +86 13599507613|| www.cambiaplc.com
If you need items quickly let us know so we know so we can make arrangements for you!
3500/92 Communication Gateway
The 3500/92 Communication Gateway module provides extensive communication capabilities of all rack monitored values and statuses for integration with process control and other automation systems using both Ethernet TCP/IP and serial (RS232/RS422/RS485) communications capabilities. It also permits Ethernet communications with 3500 Rack Configuration Software and Data Acquisition Software.
Other Products Photo Display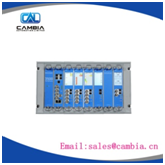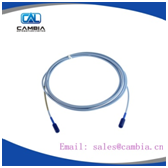 Other products
| | | |
| --- | --- | --- |
| PR6424/000-030 | 1746-A7 | 33104-00-10-10-02-05 |
| MMS6418 | 1746-BTM | 330980-50-00 |
| A6120 | 1746-FIO4V | 330930-065-02-00 |
| MMS6410 | 1746-HS | 330930-060-00-00 |
| MMS6210 | 1746-HSCE | 330930-040-01-00 |
| PR6423/018-010 CON021 | 1746-HSCE2 | 330910-05-10-02-00 |
| PR6423/000-031 | 1746-HSRV | 330905-06-14-10-02-00 |
| PR6423/003-031 | 1746-HT | 330878-90-00 |
| PR6423/013-000-CN | 1746-I012DC | 330878-50-00 |
| PR6424/012-010 CON011 | 1746-IA16 | 330851-04-000-023-10-01-05 |
| PR6423/10R-030 CON021 | 1746-IA8 | 330850-51-05 |
| PR6424/012-000 CON011 | 1746-IB16 | 330850-50-05 |
| MMS6220 | 1746-IB32 | 330780-91-05 |
| PR6424/006-010 | 1746-IB8 | 330780-91-00 |
| PR6423/010-010 CON021 | 1746-IC16 | 330780-90-00 |
| PR6423/002-040 CON041 | 1746-IH16 | 330780-51-00 |
| PR6423/00R-101 CON031 | 1746-IM16 | 330780-50-00 |
| PR6423/002-040 | 1746-IM8 | 330730-080-02-00 |
| PR96424/010-000 CON011 | 1746-IN16 | 330730-080-01-00 |
| PR6423/002-001 CON041 | 1746-INT4 | 330730-080-00-00 |
| PR642 CON021 | 1746-IO12 | 330730-040-03-00 |
| PR9350/02 | 1746-IO12DC | 330730-040-00-00 |
| PR6424/000-000 CON21 | 1746-IO8 | 330710-000-060-10-02-00 |
| PR6424/000-040 CON021 | 1746-ITB16 | 330709-000-050-10-02-00 |
| PR6424/000-040 CON21 | 1746-ITV16 | 330709-000-040-50-02-00 |
| PR6424/000-000 CON021 | 1746-IV16 | 330705-02-18-10-02-00 |
| PR6423/002-040 CON041 | 1746-IV32 | 330703-000-070-10-02-00 |
| PR9268/202-100 | 1746-N2 | 330703-000-060-10-02-00 |
| PR6423/002-001 CON041 | 1746-NI04I | 330703-000-040-10-11-00 |
sales@cambia.cn