Bently Nevada 3500/22M 288055-01 Transient Data Interface
Bently Nevada 3500/22M 288055-01 Transient Data Interface
Bently Nevada

USA

In Stock

50pcs

3500/93 135785-01 , 3500/92 136180-01
Bentley Nevada 3500/22M is original with one year warranty.
More on Bentley Nevada's products: 3500/94 3500/93 135799-01 3500/93 135785-01 3500/92 136180-01 3500/92 3500/90 3500/77M 140734-07 3500/72M 176449-08 3500/72M 3500/70M 136449-09 3500/70M 3500/65 3500/64M 3500/62 3500/61 163179-02 3500/61 3500/60 3500/53 133388-01 3500/53 3500/50M
3500/22M Description:
3500/22M 288055-01
3500/22M 138607-01
The 3500 Transient Data Interface (TDI) is the interface between the 3500monitoring system and GE's System 1* machinery management software. TheTDI combines the capability of a 3500/20 Rack Interface Module (RIM) with thedata collection capability of a communication processor such as TDXnet.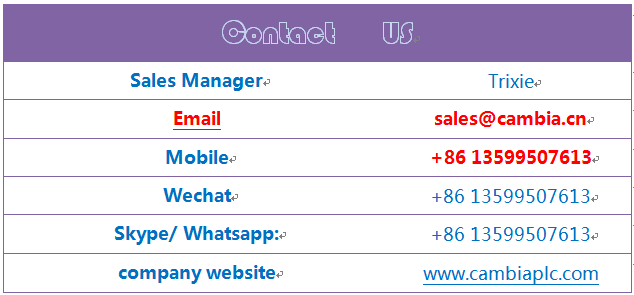 Email: sales@cambia.cn
What You Care About
Packaging Details:Original packaging
Port:Xiamen
Lead Time: In Stock
Warranty: one year
Payment term: T/T
About us Cambia
We sell PLC, DCS spare parts. Allen Braldey, ABB, BENTLY NEVADA, HIMA, EMERSON, TRICONEX, ICS TRIPLEX.
Email: sales@cambia.cn
Advantage brands
Allen Bradley
1756-L62,1756-L63,1746,1747,1756,1769,1794,2711P..
SCHNEIDER
140CPU43412U,140CPU65150,140CPU65160,140CPU,NOE,CRA,CPS,BMX,TCSE....
ABB
DSQC(07KT98 WT98,07KT97 WT97,DSQC679,IMASI23,IMDSO14..
Bently Nevada
3500/42M,3500/22M,3500/95.3500/15...
HIMA
F3330,F3236,F6217,F7126,F8621AESD....
TRICONEX
3805E,3008,3504E,3624,3700A,3721,4351B,4119A.. ..
Siemens MOORE
6ES7(1.2.3.4),6ES5,6DD,6DP....
GE
IC693CPU363,IC697PWR711,IC693CPU364,,IC693,IC6 , 97,IC695,IS200,IS215,DS200...
WESTINGHOUSE/ , OVATION
1C31194G01,1C31197G01,5X00106G01,1C , 31125G02 ...
FOXBORO
FCP270,FBM203,FBM204,FBM217,, FMB231.....
Email: sales@cambia.cn
| | | | | | |
| --- | --- | --- | --- | --- | --- |
| Bently Nevada | 991-01-XX-01-01 | Bently Nevada | 3300/65-14-01-00-00-01-00 | Bently Nevada | 330180-X1-05 |
| Bently Nevada | 990-08-XX-01-00 | Bently Nevada | 3300/55 | Bently Nevada | 330180-91-05 |
| Bently Nevada | 990-04-70-02-00 | Bently Nevada | 3300/503300/50-01-01-00-00 | Bently Nevada | 330180-91-00 |
| Bently Nevada | 3500/94 | Bently Nevada | 3300/50-02-01-00-00 | Bently Nevada | 330180-90-05 |
| Bently Nevada | 3500/93 135799-01 | Bently Nevada | 3300/50-01-01-00-00 | Bently Nevada | 330180-90-00 |
| Bently Nevada | 3500/93 135785-01 | Bently Nevada | 3300/50 | Bently Nevada | 330180-51-05 |
| Bently Nevada | 3500/92 136180-01 | Bently Nevada | 3300/48 | Bently Nevada | 330180-51-00 |
| Bently Nevada | 3500/92 | Bently Nevada | 3300/47 | Bently Nevada | 330180-50-05 |
| Bently Nevada | 3500/90 | Bently Nevada | 3300/46-46-04-02-01 | Bently Nevada | 330180-50-00 |
| Bently Nevada | 3500/77M 140734-07 | Bently Nevada | 3300/46 | Bently Nevada | 330173-00-18-10-02-05 |
| Bently Nevada | 3500/72M 176449-08 | Bently Nevada | 3300/353300/35-13-01-01-00-02 | Bently Nevada | 330130-085-02-05 |
| Bently Nevada | 3500/72M | Bently Nevada | 3300/35-13-01-01-00-02 | Bently Nevada | 330130-085-00-05 |
| Bently Nevada | 3500/70M 136449-09 | Bently Nevada | 3300/25 | Bently Nevada | 330130-085-00-00 |
| Bently Nevada | 3500/70M | Bently Nevada | 3300/203300/20-13-03-01-00-00 | Bently Nevada | 330130-080-02-05 |
| Bently Nevada | 3500/65 | Bently Nevada | 3300/20-13-03-01-00-00 | Bently Nevada | 330130-080-01-00 |
| Bently Nevada | 3500/64M | Bently Nevada | 3300/20-12-01-01-00-00 | Bently Nevada | 330130-080-00-CN |
| Bently Nevada | 3500/62 | Bently Nevada | 3300/20-05-03-01-00-00 | Bently Nevada | 330130-080-00-05 |
| Bently Nevada | 3500/61 163179-02 | Bently Nevada | 3300/20 | Bently Nevada | 330130-080-00-00 |
| Bently Nevada | 3500/61 | Bently Nevada | 3300/163300/16-15-01-03-00-00-00 | Bently Nevada | 330130-045-02-05 |
| Bently Nevada | 3500/60 | Bently Nevada | 3300/16-15-01-03-00-00-00 | Bently Nevada | 330130-045-01-00 |
| Bently Nevada | 3500/53 133388-01 | Bently Nevada | 3300/16-13-01-01-00-00-00 | Bently Nevada | 330130-045-00-05 |
| Bently Nevada | 3500/53 | Bently Nevada | 3300/15 | Bently Nevada | 330130-045-00-00 |
| Bently Nevada | 3500/50M 286566-02 | Bently Nevada | 3300/14 | Bently Nevada | 330130-040-02-05 |
| Bently Nevada | 3500/50M | Bently Nevada | 3300/05-23-00-00 | Bently Nevada | 330130-040-01-059200-040-01-05 |
| Bently Nevada | 3500/50 133388-02 | Bently Nevada | 3300/03 3300/03-01-00 | Bently Nevada | 330130-040-01-05/9200-040-01-05 |
| Bently Nevada | 3500/50 | Bently Nevada | 3300/03-01-00 | Bently Nevada | 330130-040-01-05 |
| Bently Nevada | 3500/46M | Bently Nevada | 1900/65A | Bently Nevada | 330130-040-01-00 |
| Bently Nevada | 3500/45 176449-04 | Bently Nevada | 1900/65 | Bently Nevada | 330130-040-00-05 |
| Bently Nevada | 3500/45 140072-04 | Bently Nevada | 18745-03 | Bently Nevada | 330130-040-00-00 |
| Bently Nevada | 3500/45 | Bently Nevada | 172109-01 | Bently Nevada | 330106-05-3-05-02-00 |
Email: sales@cambia.cn