Bently Nevada 3500/15 127610-01 AC Power Supply Module
Bently Nevada 3500/15 127610-01 AC Power Supply Module
Bently Nevada

USA

In Stock

20pcs

3500/22M , 3500/22M 288055-01 , 3500/45
Factory price { Bently Nevada 3500/15 127610-01 }. More quantity you need, more discount can be given. Bently Nevada 3500/15 127610-01 supplier. PLC supplier for over 10 years. Replacement . 1-Year-Warranty.
3500/94 147663-01 | 3500/94 145988-01 | 3500/93 135785-01 | 3500/93 135799-02 | 3500/92 125736-01
Cambia Automation Limited -Bently Nevada 3500/15
Product Specifications

| | |
| --- | --- |
| Brand/Manufacturer | Bently Nevada |
| Part Number | 3500/15 |
| Alternate Part Number | 127610-01 |
| Description | AC Power Supply Module |
| Dimensions | 5.1x25.3x12cm |
| Weight | 1.15 kg |
Service

Warranty: one year
Condition: brand new and original
Delivery time: Ship Today
Payment term: T/T
More Products
| | | | |
| --- | --- | --- | --- |
| BENTLY NEVADA | 330851-04-000-023-10-01-05 | EPRO | PR6423/002-040 CON041 |
| BENTLY NEVADA | 330710-000-060-10-02-00 | EPRO | PR6423/002-040 |
| BENTLY NEVADA | 330104-00-06-10-02-00 | EPRO | PR6423/002-001 CON041 |
| BENTLY NEVADA | 330130-085-00-05 | EPRO | PR9350/02 |
| BENTLY NEVADA | 330103-00-05-05-02-05 | EPRO | PR6424/000-040 CON021 |
| BENTLY NEVADA | 135145-01 | EPRO | PR9268/202-100 |
| BENTLY NEVADA | 3500/61 | EPRO | PR6423/002-030-CN CON021 |
| BENTLY NEVADA | 330101-10-27-05-02-05 | EPRO | PR6423/002-030 CON021 |
| BENTLY NEVADA | PR9376/010-011 | EPRO | PR6423/002-030 |
| BENTLY NEVADA | TM0180-A08-B00-C02-D10 | EPRO | PR6424/000-030 CON021 |
| BENTLY NEVADA | TM0180-08-00-15-10-02 | EPRO | PR6423/003-010-CN |
| BENTLY NEVADA | 3300/12 | EPRO | PR6424/010-000 CON011 |
| BENTLY NEVADA | 330104-05-13-10-02-00 | EPRO | PR6423/005-031-CN CON041-CN |
Email me: sales@cambia.cn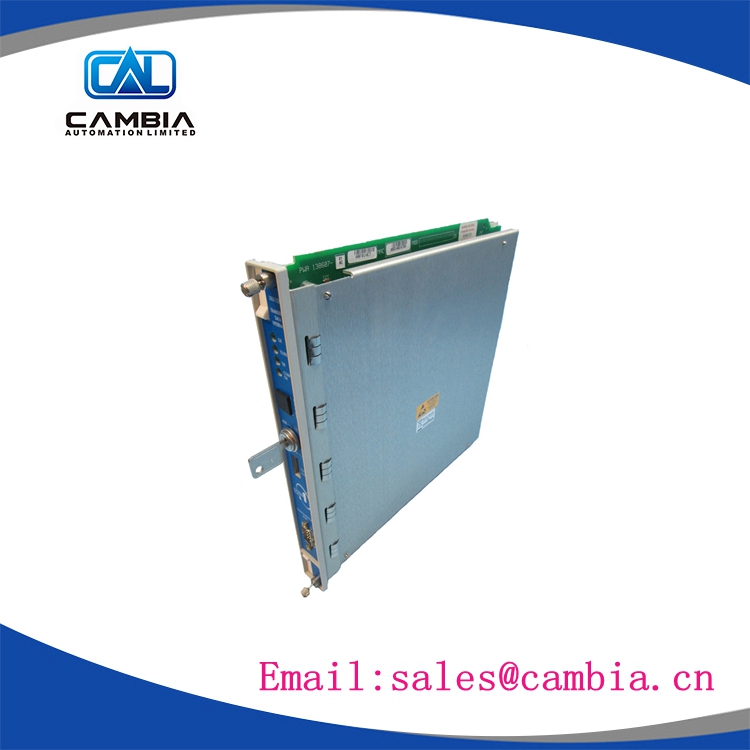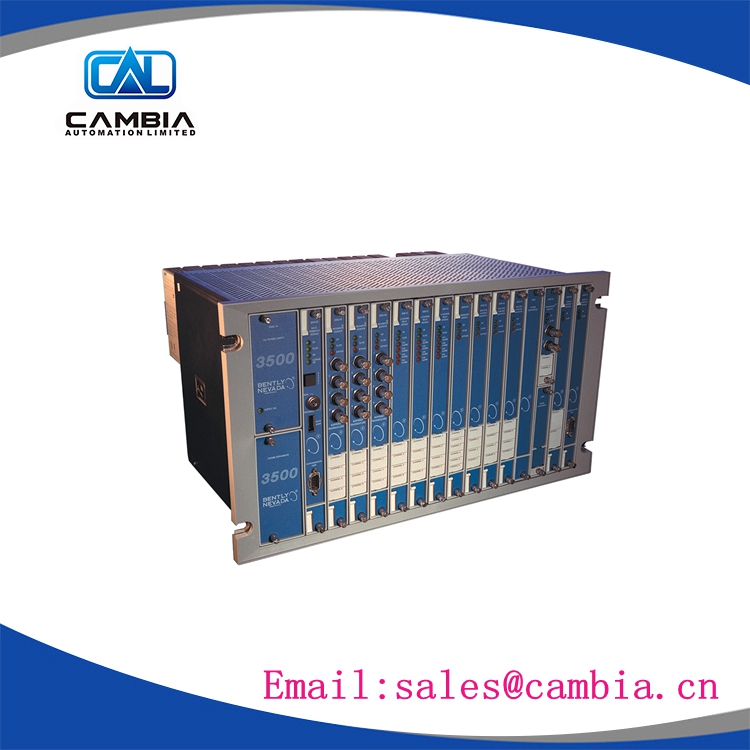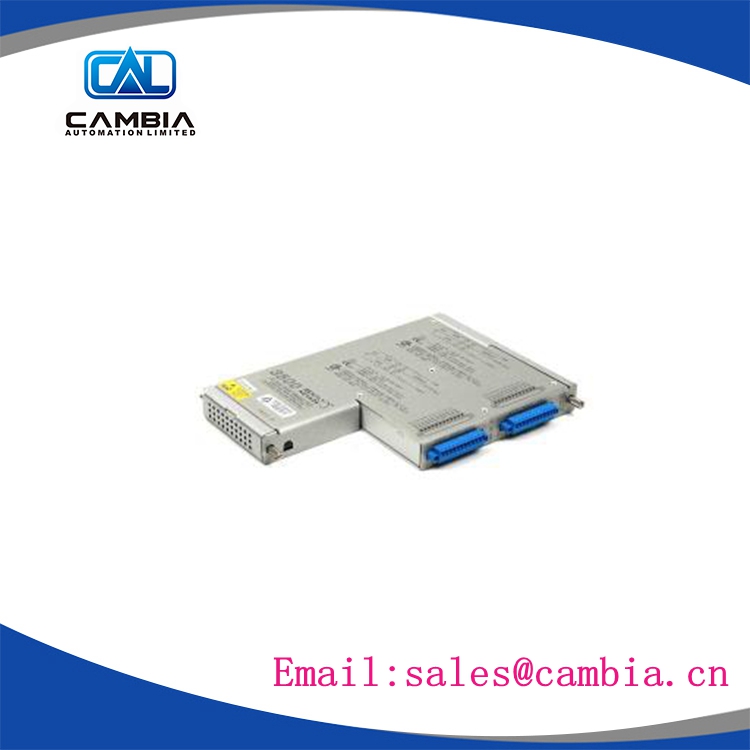 Cambia's Main Products
ProSoft Technology's in-chassis flow computer solution allows you to combine the power and scalability of a CompactLogix®
automation system with the functionality typically only seen in a stand-alone flow computers or dedicated measurement RTU's.
This provides you with the industry standard calculations, archiving, and reporting needed for custody transfer and allocation based measurement functions for Oil and Gas operations.
PLC means Programmable Controller. It is a microprocessor-based digital computing operation electronic system device designed for industrial field applications.
It uses programmable memory to perform logic operations, sequence control, timing/in its internal memory.
Operational instructions such as counting and arithmetic operations, and control various types of mechanical or production processes through digital or analog input and output interfaces.
| | | |
| --- | --- | --- |
| 330130-045-01-00 | 330104-00-06-10-11-00 | 3300/55 |
| 330130-045-00-05 | 330104-00-06-10-02-00 | 3300/50 3300/50-01-01-00-00 |
| 330130-045-00-00 | 330104-00-06-05-02-00 | 3300/50-02-01-00-00 |
| 330130-040-02-05 | 330104-00-05-10-02-00 | 3300/50-01-01-00-00 |
| 330130-040-01-059200-040-01-05 | 330104-00-04-10-02-05 | 3300/50 |
| 330130-040-01-05/9200-040-01-05 | 330103-10-14-10-02-CN | 3300/48 |
| 330130-040-01-05 | 330103-10-14-10-02-05 | 3300/47 |
| 330130-040-01-00 | 330103-07-16-05-02-00 | 3300/46-46-04-02-01 |
| 330130-040-00-05 | 330103-05-10-10-02-05 | 3300/463300/46-46-04-02-01 |
| 330130-040-00-00 | 330103-00-18-05-02-05 | 3300/46 |
| 330106-05-3-05-02-00 | 330103-00-16-10-01-00 | 3300/35 3300/35-13-01-01-00-02 |
| 330106-05-30-10-02-CN | 330103-00-14-10-01-00 | 3300/35-13-01-01-00-02 |
| 330106-05-30-10-02-05 | 330103-00-12-10-01-00 | 3300/25 |
| 330106-05-30-10-02-00 | 330103-00-10-10-02-05 | 3300/203300/20-13-03-01-00-00 |
| 330106-05-30-05-02-05 | 330103-00-10-10-02-00 | 3300/20-13-03-01-00-00 |
| 330106-05-30-05-02-00 | 330103-00-06-10-02-00 | 3300/20-12-01-01-00-00 |
| 330105-02-12-90-02-05 | 330103-00-05-10-02-05 | 3300/20-05-03-01-00-00 |
| 330105-02-12-10-02-05 | 330103-00-05-10-02-00 | 3300/20 |
| 330105-02-12-10-02-00 | 330103-00-05-05-02-05 | 3300/163300/16-15-01-03-00-00-00 |
| 330105-02-12-05-02-00 | 330103-00-05-05-02-00 | 3300/16-15-01-03-00-00-00 |
| 330104-19-25-10-11-05 | 330103-00-04-10-02-05 | 3300/16-13-01-01-00-00-00 |
| 330104-15-23-10-02-00 | 330103-00-04-10-02-00 | 3300/15 |
| 330104-14-24-10-02-00 | 330103-00-03-10-02-05 | 3300/14 |
| 330104-13-20-10-02-00 | 330103-00-03-10-01-00 | 3300/05-23-00-00 |
| 330104-05-13-10-02-00 | 330101-10-27-05-02-05 | 3300/03 3300/03-01-00 |