Bently Nevada 3300/25 Dual Accelerometer Monitor
Bently Nevada 3300/25 Dual Accelerometer Monitor
Bently Nevada

USA

2-3days

12PCS/Day

3500/42M, 3500/33 149986-01, 3500/22M 288055-01, 3500/15E
PLCs, HMIs, Servos, Inverters . Fast worldwide delivery.
3500/42M 176449-02| 3500/42M 140734-02| 3500/42M| 3500/42 | 3500/33 149986-01 | 3500/33 | 3500/32M 149986-02 | 3500/32 | 3500/25 149369-01 | 3500/25 125792-01 | 3500/23E | 3500/22M 288055-01 | 3500/22M 138607-01 | 3500/05-01-02-00-00-01
Bently Nevada 3300/25 Dual Accelerometer Monitor
The 3300 XL 25 mm Transducer System consists of a separate 25 mm probe, an extension cable, and a 3300 XL 25 mm Proximitor* Sensor. The 0.787 V/mm (20 mV/mil) output gives this system a linear range of 12.7 mm (500 mils). Based on this linear range, the 3300 XL 25 mm Transducer System is suitable for measuring differential expansion (DE) on mid-size to large steam turbine generators caused by the difference in growth rates between the turbine rotor and the machine stator (casing).
163235
148722-01
330187
02120015
29660-01
330153-08
03839420
model:3300/25

Origin: United States

Packing: brand new

Delivery time: spot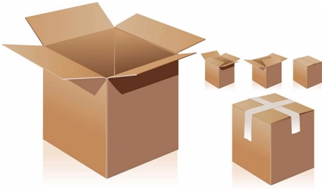 Manager: Trixie
Email: sales@cambia.cn
Mobile: +86 13599507613
Skype: +86 13599507613 (Whatsapp/ Wechat)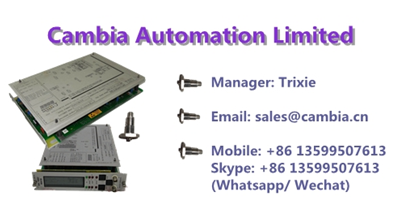 Cambia Automation Limited can supply you PLC & DCS products as below.

Allen Bradley , Honeywell , Bently Nevada , ABB , General Electric , ICS TRIPLEX ,
Triconex.
Pls contact us freely, you will get good price , good service , brand new and original products.
3500/53 Bently Nevada overspeed detection module
3500/60 Bently Nevada temperature monitor module
3500/61 Bently Nevada temperature monitor module
3500/62 Bently Nevada Process Variable Monitor Module
3500/64M Bently Nevada dynamic pressure monitor
3500/65 Bently Nevada16 channel temperature module
3500/70M Bently Nevada reciprocating compressor impact speed monitor
3500/72M Bently Nevada Piston Rod Position Monitor
3500/77M Bently Nevada Cylinder Pressure Monitor
3500/63 Bently Nevada gas monitor
3500/93 Bently Nevada LCD display device
3500/94 Bently Nevada VGA display device
Bentley TSI system hardware
3500 software
3500/01 3500/02 3500/03
3500/05 system framework
3500/06 protective box
3500/08 Troubleshooting Connection Panel
3500 internal barrier
3500 electrical insulation device interface
3500/15 power supply
3500/20 frame interface module
3500/22M frame interface module with TDI
3500/25 keypad module
Email: sales@cambia.cn