Bently Nevada 3300/14 Power Supply 3300/14-01-20-01
Bently Nevada 3300/14 Power Supply 3300/14-01-20-01
Bently Nevada

USA

2-3days

13PCS/Day

3500/42, 3500/40M 176449-01, 330930-065-02-00, 330930-060-00-00, 330850-50-05
Get a Quote Today - Fast Shipping! New Items Added Daily, We Can Ship Same Day.
330180-X1-CN, 330180-X1-05, 330180-91-05, 330180-91-00, 330180-90-05, 330180-90-00, 330180-51-05, 330180-51-00, 330180-50-05, 330180-50-00, 991-01-XX-01-01, 990-08-XX-01-00, 990-04-70-02-00
Bently Nevada 3300/14 Power Supply 3300/14-01-20-01
Product Specifications

Brand/Manufacturer

Bently Nevada

Part Number

3300/14-01-20-02

Description

Power Supply

Dimensions

5.2x33x20.5cm

Weight

2.04 kg
Primary power connections for 3300/14 dc Power Supply (Standard PIM shown)
Spare Parts:
01720029
01702000
01710510
01710511
Contact Trixie:
Email: sales@cambia.cn
Mobile: +86 13599507613(Skype/ Wechat)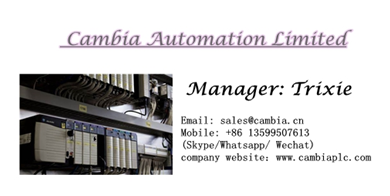 Description:
The GE / Bently Nevada 3300/14 DC Power Supply delivers reliable, regulated power for up to 12 monitors and their associated transducers. A second power supply in the same rack is never required. The Power Supply is installed in the left-most location (position 1) in a 3300 Rack. Primary voltage operation can be ordered for 20 to 34 VDC or 90 to 140 VDC inputs, which are converted for use by the monitors installed in the rack. The 3300 DC Power Supply has over-voltage and under-voltage protection circuitry to shut down the Power Supply should the input supply voltage fall out of the specified range. It will return to normal operation when the input voltage is within the specified range. In addition, the Power Supply is fuse-protected against reverse polarity power hookup and power inputs of greater than 140% of the maximum rated input voltage.
New Bentley Nevada 3300-Probes
101703-01 14 New Bentley Nevada Panel Blanks-136386-01, 80098-01
125760-01 1 New Bentley Nevada Data Manager I/O Module
125808-01 6 New Bentley Nevada
126640-01 1 New Bentley Nevada TMR Aero GT Vibration I/O Module, Rear Card
126648-01 1 New Bentley Nevada Key Phasor I/O Module
128031 32 New Bentley Nevada Cover Plates
128702-01 1 New Bentley Nevada 3300 Complete Chassis with all cards
128702-01 1 New Bentley Nevada 3300 Complete Chassis with all cards
128718-01 2 New Bentley Nevada
128725 32 New Bentley Nevada Cover Plates
129525-0005-02 21 New Bentley Nevada Cables-3500 System
129525-0010-02 2 New Bentley Nevada Cables
129529-0010-02 1 New Bentley Nevada Cables
129530-0005-02 1 New Bentley Nevada Cables
129530-0005-02 6 New Bentley Nevada
129530-0010-02 1 New Bentley Nevada Cables
130118-0010-02 1 New Bentley Nevada Cables
130419-0025-02 2 New Bentley Nevada Cables
130539-10 2 New Bentley Nevada Cables
131178-01 8 New Bentley Nevada Cables
Email: sales@cambia.cn