Allen Bradley ControlLogix 1756-OB16 1756-OB16I 1756OB16E
Allen Bradley ControlLogix 1756-OB16 1756-OB16I 1756OB16E
Allen Bradley

USA

2-3Days

15PCS/Day

1756-A17, 1756-A4, 1756-A7, 1756-BA1, 1756-BA2
Get a Quote Today - Fast Shipping! New Items Added Daily. We Can Ship Same Day.
1784-PCMK/A | 1784-PKTS | 1784-PKTX | 1784-PKTX/A | 1784-PKTXD | 1784-PM16SE | 1784-SD1 | 1785-BCM | 1785-ENET | 1785-L20B | 1785-L20C | 1785-L20C15 | 1785-L20E | 1785-L20E/E | 6ES5188-3UA32| 6ES5188-3UA51| 6ES5188-3UA52| 6ES5188-3UH51
About 1756-OB16I
The Allen-Bradley 1756-OB16I is a ControlLogix DC digital output module that has 16 individually isolated points available. It does not have any fusing but fused IFM can be used to protect outputs. The recommended fuse for this module is the 5x20mm 4 A quick-acting fuse supplied by SOC p/n MQ2-4A. It requires a removable terminal block housing, or RTB, before installing the module to the chassis. For the 1756-OB16I module, you can use the 1756-TBCH or 1756-TBS6H, which both have 36 pins.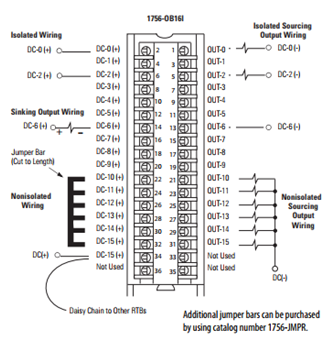 Technical specifications
PART NUMBER: 1756-OB16I SER: A F/W:3.2 DATE: 2012
MANUFACTURER: Rockwell Automation
BRAND: Allen Bradley
PRODUCT LINE: ControlLogix
DESCRIPTION: ControlLogix 10-30V DC Isolated Output Module
SPECIFICATIONS: 16-Channel (36 Pin)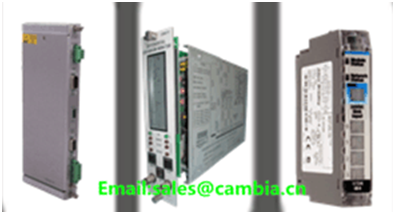 If you need a specific series relating to 1756-OB16I, we probably have it. Please call or email us with your request.
Order toll free: Email: sales@cambia.cn
Mobile: +86 13599507613
Skype: +86 13599507613 (Whatsapp/ Wechat)
1756 ControlLogix I/O Specifications
AC Digital Catalog Numbers
1756-IA8D, 1756-IA16, 1756-IA16K, 1756-IA16I, 1756-IA16IK, 1756-IA32, 1756-IA32K, 1756-IM16I, 1756-IM16IK, 1756-IN16, 1756-OA8, 1756-OA8D, 1756-OA8E, 1756-OA16, 1756-OA16K, 1756-OA16I, 1756-OA16IK, 1756-ON8
DC Digital Catalog Numbers
1756-IB16, 1756-IB16K, 1756-IB16D, 1756-IB16DK, 1756-IB16I, 1756-IB16IK, 1756-IB16IF, 1756-IB16IFK, 1756-IB16ISOE, 1756-IB16ISOEK, 1756-IB32, 1756-IB32K, 1756-IC16, 1756-IG16, 1756-IH16I, 1756-IH16ISOE, 1756-IV16, 1756-IV16K, 1756-IV32, 1756-IV32K, 1756-OB8, 1756-OB8EI, 1756-OB8I, 1756-OB16D, 1756-OB16DK, 1756-OB16E, 1756-OB16EK, 1756-OB16I, 1756-OB16IEF, 1756-OB16IEFK, 1756-OB16IEFS, 1756-OB16IS, 1756-OB32, 1756-OB32K, 1756-OC8, 1756-OG16, 1756-OH8I, 1756-OV16E, 1756-OV32E
Contact Catalog Numbers
1756-OW16I,1756-OX8I
Analog Catalog Numbers
1756-IF6CIS, 1756-IF6I, 1756-IF8, 1756-IF8K, 1756-IF8I, 1756-IF8IK, 1756-IF16, 1756-IF16K, 1756-IF4FXOF2F, 1756-IF4FXOF2FK, 1756-IR6I, 1756-IRT8I, 1756-IRT8IK, 1756-IR12, 1756-IR12K, 1756-IT6I, 1756-IT6I2, 1756-IT16, 1756-IT16K, 1756-OF4, 1756-OF4K, 1756-OF6CI, 1756-OF6VI, 1756-OF8, 1756-OF8K, 1756-OF8I, 1756-OF8IK
HART Interface Catalog Numbers
1756-IF8H, 1756-IF8HK, 1756-IF8IH, 1756-IF8IHK, 1756-IF16H, 1756-IF16HK, 1756-IF16IH, 1756-IF16IHK, 1756-OF8H, 1756-OF8HK, 1756-OF8IH, 1756-OF8IHK
Specialty Catalog Numbers
1756-CFM, 1756-CMS1B1, 1756-CMS1C1, 1756-HSC, 1756-LSC8XIB8I, 1756-LSC8XIB8IK, 1756-PLS
Email: sales@cambia.cn