Allen Bradley 1756-RMC3 ControlLogix Cable 3m 1756-RMC1
Allen Bradley 1756-RMC3 ControlLogix Cable 3m 1756-RMC1
Allen-Bradley

USA

1-2 days

7pcs

1756-OB32, 1756-L73, 1756-OF8, 1756-LSP
Allen-Bradley 1756-RMC3 (1756-RMC1), Buy new Call 8613599507613 or email.
We can also offer you 1756-L71 , 1756-L72 , 1756-L74 , 1756-M14 , 1756-OA16 , 1756-L64 , 1757-FIM
Emerson: KJ4001X1-CA1 , KJ4005X1-BC1 , VE4001S2T2B4 , 12P2532X092 KJ3222X1-BA1
Epro: MMS6210 , MMS6220 , MMS6250 , MMS6312 , MMS6350 , MMS6410
ControlLogix Cable 1756-RMC3 1756-RMC1
High performance, easy to use environment cable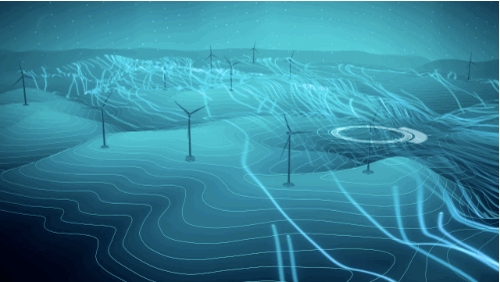 Contact Trixie:
Email: sales@cambia.cn
Skype: 86135 99507613
Cell: +86 13599507613 (wechat whatsapp)
Company Information:
Cambia Automation Limited is a automation corporation that major in selling professional
PLC DCS TSI products.
We have thoughful service to help you expand your business market.
Main Brands:
Allen-Bradley (1746,1747,1756,1769,1794,2711P..)
Triconex Invensys (3008,3664,3805E.3704E,3700A 4351B...)
YOKOGAWA (CP345,CP451-10,AMM12C,AAI141-S00...)
ABB (07KT98 WT98,07KT97 WT97,DSQC679,IMASI23,IMDSO14...)
Ovation (1C31194G01,1C31197G01,5X00106G01,1C31125G02...)
Bently Nevada (3500/42M ,3500/22M,3500/95.3500/15...)
Hima (F3330,F3236,F6217,F7126,F8621A....)
FOXBORO (FCP270,FBM203,FBM204,FBM217,FMB231...)
GE (IC693,IC697,IC695,IS200,IS215,DS200...)
BACHMANN (MPC240,CM202,DI232,MPC240,NT255,AIO288...)
We have all below Allen-Bradley products:
SLC500 1747 1746 series
CompactLogix PLC 1769 series
ControlLogix 1756 1794 1760 1788 series
PLC-5 1771 1785 series
MicroLogix PLC 1761 1763 1762 1766 1764 series
PanelView 2711, 2711P series
ProSoft MVI69 PS69 MVI56 MVI94 MVI71 MVI46 3150
ICS TRIPLEX T8431 T8461 T3401 T8310
Product Description:
The Allen Bradley 1756RMC3 is a basic component that is used in assembly of the ControlLogixRedundant
Programmable Controller Systems. The fiber optic cable is manufactured under theControlLogix series
redundancy modules and it is a part of the Bulletin 1756-RMCX cables.
Description: 1756-rmc3 ControlLogix 3 m RM Fiber Optic Cable
Dimensions:19.5x16.3x4.3cm
Weight:0.15 kg
1756-RMC3 Fuction:
The cable is used as a connector for the ControlLogix redundancy modules
when the chassis pairs and their components are used. it comes in varying lengths and
since it's not packaged with any modules, should be ordered separately prior to starting the control system building.
Shipping:
UPS,Fedex,DHL and other Express for choose.
If you have special requirments please contact us without any hesitation.
According your requirements,we can flexibly arrange it.
More Choices:
Email

sales@cambia.cn

1756-OF8I

1756-SIM

1756-M03SE

Cell

+86 13599507613

1756-OG16

1756-SYNCH

1756-M08SE

1756-OV16E

1756-TBCH

1756-M14

1756-OV32E

1756-TBNH

1756-M16SE

1756-OW16I

1756-TBS6H

1756-MVI

1756-OX8I

1756-WS

1756-N2

1756-PA72

1757-BEM

1756-OA16

1756-PA75

1757-FFLD2

1756-OA16I

1756-PA75R

1757-FIM

1756-OA8D

1756-PAR2

1757-FIMRTP

1756-OA8E

1756-PB72

1757-plx52

1756-OB16D

1756-PB75

1757-SRC1

1756-OB16E

1756-PB75R

1757-SRC3

1756-OB16I

1756-PLS

1757-SRM

1756-OB16IEF

1756-RIO

1761-CBL-HM02

1756-OB16IF

1756-RM

1761-L32BWA

1756-OB16IS

1756-RM/A

1761-NET-AIC

1756-OB16S

1756-RM2

1761-NET-DNI

1756-OB32

1756-RM2/A

1762-IF2OF2

1756-OB32/A

1756-RMC1

1762-IF4

1756-OF4

1756-RMC10

1762-IQ16

1756-OF6CI

1756-RMC11

1762-IQ32T

1756-OF6VI

1756-RMC3

1762-IQ8

1756-OF8

1756SC-IF8H

1762-IQ8OW6

1756-OF8H

1756SC-IF8U

1756-OF8

1756-OB32