Allen Bradley 1756-L71 ControlLogix 5571 1756-L72
Allen Bradley 1756-L71 ControlLogix 5571 1756-L72
Allen Bradley

USA

2-3days

12PCS/Day

1785-L60L, 1785-L80B, 1785-L80C, 1785-L80C15, 1785-L80E
Allen Bradley 1756-L71 Global Automation Supply. Trusted For Over 13 Years. 1Years Warranty.We sell a variety of brands: ABB, Bently Nevada, Allen Bradley, HIMA, Siemens...
1785-ME64 | 1785-PFB | 1785-V40L | 1785-V40L/ | 1785-V40V | 1785-V80B | 1786-BNC | 1786-CP | 1786-RG6 | 1794-IB16 | 1794-IB16D
Allen Bradley 1756-L71 ControlLogix 5571 1756-L72
1756-L71
Revisions: Ser A Ser B
Description
Allen Bradley ControlLogix Processor Module with 0.98 MB I-O Memory and 2 MB User Memory. Open-style enclosure and 1 2.0 full-speed USB port available. 2.5 Watts Power Dissipation. 8.5 BTU per hour Thermal Dissipation.
1756 ControlLogix Controllers
The ControlLogix® controller provides a scalable controller solution that is capable of addressing many I/O points. You can place the ControlLogix controller into any slot of a ControlLogix I/O chassis, and install multiple controllers in the same chassis.
Packaging & Delivery
Packaging Details:Original packaging
Port:Xiamen
Lead Time :In Stock
Please feel free to contact Trixie.
Email: sales@cambia.cn | Mobile:+86 13599507613
Wechat : +86 13599507613 | Skype/ Whatsapp: +86 13599507613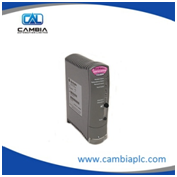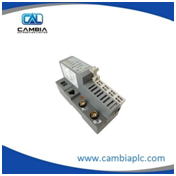 1756 ControlLogix and GuardLogix Controllers
ControlLogix Controller Catalog Numbers
1756-L61, 1756-L62, 1756-L63, 1756-L63XT, 1756-L64, 1756-L65 1756-L71, 1756-L72, 1756-L73, 1756-L73XT, 1756-L74, 1756-L75 1756-L71K, 1756-L72K, 1756-L73K, 1756-L74K, 1756-L75K 1756-L81E, 1756-L82E, 1756-L83E, 1756-L84E, 1756-L85E, 1756-L81EK, 1756-L82EK, 1756-L83EK, 1756-L84EK, 1756-L85EK
GuardLogix Controller Catalog Numbers
1756-L61S, 1756-L62S, 1756-L63S, 1756-LSP 1756-L71S, 1756-L71SK, 1756-L72S, 1756-L72SK, 1756-L73S, 1756-L73SK, 1756-L7SP, 1756-L7SPK, 1756-L73SXT, 1756-L7SPXT 1756-L81ES, 1756-L81ESK, 1756-L82ES,1756-L82ESK, 1756-L83ES, 1756-L83ESK, 1756-L84ES, 1756-L84ESK, 1756-L8SP, 1756-L8SPK
Armor ControlLogix Catalog Numbers
1756-L72EROM, 1756-L73EROM
Armor GuardLogix Catalog Numbers
1756-L72EROMS, 1756-L73EROMS
ControlLogix Redundancy Catalog Numbers
1756-RM2, 1756-RM2XT
Email: sales@cambia.cn