ABB TU845 3BSE021447R1 Termination Unit
ABB TU845 3BSE021447R1 Termination Unit
ABB

Sweden

2-3Days

7PCS/Day

3HNE00313-1, 3HNM00148-01, 3HNM00272-1
1 Year Warranty - Tested - Worldwide Shipping - Buy or Quote Online.
TU807 3BSE039025R1, TU840 3BSE020846R1, TU841 3BSE020848R1, TU848 3BSE042558R1, TU849 3BSE042560R1, TK811V015 3BSC950107R1, 3BSE042239R1, 3BSE042243R1, 3BSE042240R1, 3BSE042244R1, 3BSE042234R1, PP836, MC-TAMR03, MC-TAOY22, MC-TAOY25, MC-TDID12, MC-TDIY22, MC-TDOY22, TSAI-1620M.
ABB TU845 3BSE021447R1 Termination Unit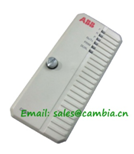 General Information
Product ID:
3BSE021447R1
ABB Type Designation:
TU845
Catalog Description:
TU845 Module Termination Unit, MTU, for redundant applications, 50V.
Project Origin:sweden
-------TU845 3BSE021447R1-------
-------TU845 3BSE021447R1-------
-------TU845 3BSE021447R1-------
Our Features
1. Fastest Lead Times
2. Low Minimum Order. Large Quantity Long-term Supply
3. Regular purchase with competitive prices and reliable supply
4. New Original

Cambia PLC Tenet
Quality first, the prestige first, the customer first.
We are an outstanding electronic-component supplier all around the world
The Advantage Brands And Series Of Our Company Are As Follows
Control Systems (DCS, PLC/SPS, CNC)
- Panel Controllers
- HMI and Display Panels
- Industrial PC's
- Drives ( Frequency Inverter and Servo)
- Motors
- Power Supplies
Recommend
AI810 Analog Input 1*8 channels.
AI815 Analog Input 1*8 channels.
AI820 Analog Input differential 1*4 channels.
AI825 Analog Input 4*1 channels
AI830A Analog Input 1*8 ch
AI835 Analog Input 1*8 ch Thermocouple (TC)
AI843 Analog Input 1*8 ch Thermocouple (TC)
AI845 Analog Input 1*8 channels
AI890 Analog Input 1*8 channels
AI893 Analog Input 1*8 channels
AI895 Analog Input 1*8 channels
AI880A High Integrity Analog Input 1*8 channels
SD831 3BSC610064R1
SD832 3BSC610065R1
SD833 3BSC610066R1
SD834 3BSC610067R1
SS832 3BSC610068R1
AI893 3BSC690141R1
AI895 3BSC690086R1
AO895 3BSC690087R1
Click below to contact us