ABB TB805 3BSE008534R1 Bus Outlet
ABB TB805 3BSE008534R1 Bus Outlet
ABB

Sweden

2-3Days

7PCS/Day

3HAC028954-004, 3HAC028954-004/03, 3HAC031683-004, 3HAC14549-3
Cambia have ABB TB805 3BSE008534R1 available to buy from our SLC500 section. Buy online now with next day delivery available for in stock products.
3HAC14549-3/10A, 3HAC17484-9, 3HEA800906-001, 3HNA013638-001 SMU-03, 3HNE00313-1, 3HNP01759-1, 3HNP03386-1, 3HNP04014-1, 10216/2/1, 1304754-150, 51303932-476, 10024/1/1, 10024/F/F, 51196694-928, 51307149-175, 620-0036,621-9940C, 8C-PAIMA1.
ABB | TB805 3BSE008534R1 | Bus Outlet
General Information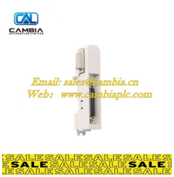 Product ID: 3BSE008534R1EBP
ABB Type Designation: TB805
Catalog Description: TB805 Bus Outlet
Technical Information
Modulebus Extent. cable
adaptor D-sub 25, female.
Note! This part may only be purchased according to
T&C stated in document 3BSE070621 ,
Exchange program for S800I/O with brittle plastic.
You want know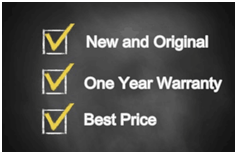 Our main products
①Allen-Bradley (USA AB) series of products
② Schneider (Schneider Electric) products
③General electric (General Electric) series of products
④ Westinghouse (Westinghouse) series of products
⑤ SIEMENS (Siemens Series)
⑥ Sales ABB Robots. FANUC Robots, YASKAWA Robots, KUKA Robots, Mitsubishi Robots, OTC Robots, Panasonic Robots, MOTOMAN Robots.
⑦ Westinghouse (Westinghouse): OVATION system, WDPF system, MAX1000 system spare parts.
⑧Invensys Foxboro I / A Series system, FBM (field input / output module) sequence control
System, Ladd Processing, Data Communication and er Logic Control, Accident Recall Processing, D / A Conversion, I / O Signal Processing
Invensys Triconex: Redundant Fault-Tolerant Control System, the most modern fault-tolerant controller based on Triple Modular Redundancy (TMR) architecture.
⑨ Siemens (Siemens): Siemens MOORE, Siemens Simatic C1, Siemens CNC system
⑩Bosch Rexroth (Rexroth): Indramat, I / O module, PLC controller, drive module
Related Products
| | | |
| --- | --- | --- |
| ABB | 086348-001 | 07KT94 |
| ABB | 086364-001 | 07KT94 GJR5252100R3261 |
| ABB | 07AI91 WT91 GJR5251600R4202 | 07KT97 WT97 GJR5253000R0270 |
| ABB | 07BT62R1 | 07KT97 WT97 |
| ABB | 07CR41-C12 | 07KT97 WT97 GJR5253000R4270 |
| ABB | 07DC91 | 07KT98 |
| ABB | 07DC91 GJR5251400R0202 | 07KT98 GJR5253100R0160 |
| ABB | 07DC92 | 07KT98 GJR5253100R0278 |
| ABB | 07DC92 GJR5252200R0101 | 07KT98 WT98 GJR5253100R0120 |
| ABB | 07DC92 GJR5251600R0202 | 07KT98 WT98 GJR5253100R0270 |
| ABB | 07DI92 | 07KT98 WT98 GJR5253100R0278 |
| ABB | 07DI92 WT92 GJR5252400R4101 | 07KT98(WT98) |
| ABB | 07EA61R1 GJV3074351R1 | 07KT98G GJR5253100R0120 |
| ABB | 07EA63R1 | 07MK92 |
| ABB | 07EA90-S GJR5251200R0101 | 07MK92 GATS110098R0161 |
| ABB | 07EB62R1 | 07MK92 GJR5253300R1161 |
| ABB | 07KP60R101 | 07MK92 GJR5253300R3161 |
| ABB | 07KP64 GJR5240600R0101 | 07NG61R1 |
| ABB | 07KP90 | 07PS62R2 |
| ABB | 07KR264 | 07SK90R1 |