ABB SAFT167APC SAFT-167-APC SAFT166APC SAFT 166 APC
ABB SAFT167APC SAFT-167-APC SAFT166APC SAFT 166 APC
ABB

Sweden

2-3Days

7PCS/Day

DSQC227, DSQC236G, DSQC236T, DSQC239
Factory price. More quantity you need, more discount can be given. ABB SAFT167APC supplier. PLC supplier for over 10 years. Replacement . 1-Year-Warranty. Same Day Shipping. 24 Hours On-Line Service.
DSQC355, DSQC363, DSQC373, DSQC378B 3HNE00421-1, DSQC406, DSQC500 3HAC3616-1, S800 3BSE008516R1, 1783-NATR, IS210AEAAH1B, 330130-045-01-00, MMS6110, MMS6120, 51403224-200
ABB SAFT167APC SAFT-167-APC SAFT166APC SAFT 166 APC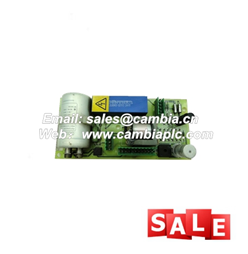 General Information
Brand: ABB
Model: SAFT166APC
MPN: SAFT166APC
Country of Manufacture: SWEDEN
Business Hours
We are normally here between 8:30 A.M. and 6 P.M. Mon-Fri.
If you are in a hurry, please contact our Email: sales@cambia.cn
Shipping Info
Items typically sent out 2-3 days after payment has been received.
Will ship worldwide.
Please notify us within 14 days if you have not received your item.
Shipping costs are based on Shipping Rate, Packaging Material, Gas, and Labor. We do combine shipping on multiple purchases!
Contact
【Manager:Trixie】
【Tel:+86 13599507613(Skype/Whatsapp/Wechat)】
【Email:sales@cambia.cn】

ABB DSDX180 3BSE003859R1
ABB DSDX451
ABB DSDX451 5716075-K
ABB DSDX451L
ABB DSDX454 5716075-AT
ABB DSMB114
ABB DSMB114 57360001-MG
ABB DSMB116
ABB DSMB116 5736 0001-EB
ABB DSMB127 57360001-HG
ABB DSMB144
ABB DSMB144 57360001-EL
ABB DSMB151
ABB DSMB151 57360001-K
ABB DSMB176
ABB DSMB176 57360001-HX
ABB DSMB176 57960001-HX
ABB DSMB176 57360001-HX
ABB DSMC110 57330001-N
ABB DSMC112 57360001-HC
ABB DSPC 155
ABB DSPC155
ABB DSPC172H
ABB DSPC173 57310001-MT
ABB DSQC104
ABB DSQC236T
ABB DSQC332
ABB DSQC334
ABB DSQC335