ABB S800 AI835 3BSE008520R1 Analog Input Module
ABB S800 AI835 3BSE008520R1 Analog Input Module
ABB

Sweden

2-3Days

7PCS/Day

AX521, AX521 B4, AX645 3BHB001914R1
AI835 3BSE008520R1 cambia Automation Supply. Trusted For Over 13 Years. 1Years Warranty. We sell a variety of brands: ABB, Bently Nevada, Allen Bradley, HIMA, Siemens...
AI820 3BSE008544R1, AI830, AI830 3BSE008518R1, AI830A 3BSE040662R1, AI835 3BSE008520R1, AI835A 3BSE051306R1, MC-PAIH03, MC-PAOY22, MC-PC1X02, MC-PD1X02, MC-PDOX02, MC-TAIH04
AI835 Analog Input Module - TC/MV
Model Type: 3BSE008520R1
General Information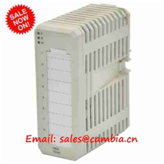 Product ID:R3BSE008520R1
ABB Type Designation: QTP-Order P3BSE008520R1
Catalog Description: QTP-Order P3BSE008520R1
Long Description: QTP-Order P3BSE008520R1
Additional Information
AI835 Analog Input Module, 3BSE008520R1, 8 ch. Thermocouple/mV,Rated isolation is 50V. Use Module Termination Unit TU810, TU812, TU814, TU830.
Contact
If you have any question, feel free to contact us
We appreciate good email contacts.
Manager: Trixie
Email: sales@cambia.cn
Mobile: +86 13599507613
Skype: +86 13599507613 (Whatsapp/ Wechat)
Packing
Quality packing for each product.
Assured safe and undamaged delivery.
Shipping
Delivery Port:Xiamen
FedEx Express, DHL Express International Shipping.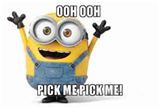 Payment
T/T
| | |
| --- | --- |
| C300/0010/STD | ABB |
| C87-11006 | ABB |
| CBHX165C 5R 414 | ABB |
| CI520V1 | ABB |
| CI522 | ABB |
| CI522A 3BSE018283R1 | ABB |
| CI526 | ABB |
| CI531 3BSE003825R1 | ABB |
| CI532V01 3BSE003826R1 | ABB |
| CI532V02 | ABB |
| CI532V02 3BSE003827R1 | ABB |
| CI532V03 3BSE003828R1 | ABB |
| CI532V04 | ABB |
| CI540 3BSE001077R1 | ABB |
| CI570 | ABB |
| CI590 3BHT340092R1 | ABB |
| CI615 3BHT300024R1 | ABB |
| CI626A 3BSE005023R1 | ABB |
| CI626A 3BSE005023R1 | ABB |
| CI630 3BSE011000R1 | ABB |
| CI801 3BSE022366R1 | ABB |
| CI810B 3BSE020520R1 | ABB |
| CI830 3BSE013252R1 | ABB |
| CI853K01 3BSE018103R1 | ABB |