ABB PM866K01 3BSE050198R1 Advant AC800M
ABB PM866K01 3BSE050198R1 Advant AC800M
ABB

Sweden

2-3Days

7PCS/Day

CS513 3BSE000435R1 , D0910S, D1801 3BSE020508R1, DAI04
Cambia have ABB PM866K01 3BSE050198R1 available to buy from our SLC500 section. Buy online now with next day delivery available for in stock products.
DATX100 3ASC25H208,LDATX110 3ASC25H209, DATX130 3ASC25H214, DATX131 3ASC25H215, DCU30/7 , DDI01, DDO01, DI685 3BDS005833R1, DI801, DI801 3BSE020508R1, MC-TAOY25.
ABB PM866K01 3BSE050198R1 !!!
--- sales@cambia.cn
General Information
Product ID: 3BSE032401R1
ABB Type Designation: PU515A
Catalog Description: PU515A Real-Time Accelerator, RTA, board.
Technical Information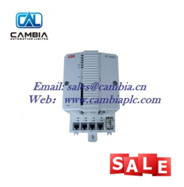 PU515A Real-Time Accelerator, RTA, board
Exchange No. EXC3BSE032401R1

Used with Master and MOD eDCN systems.
Installed in 3.3V or 5V 32-bit 33MHz PCI or
100/133MHz PCI-X slot (runs at 33MHz).
Including CS503V1 dual channel MB300
communication module and 16Mbyte RAM.
With two 15-pin female Dsub connectors.
Can also be installed in 64-bit slot.
With 16Mbyte memory.
Service
Warranty: 12 month
Cambia supply: New+ original+ factory sealed+ high quality

Service: quotation will be sent in 9 hours
Skype + whatsapp + mobile = 24 hours /day Oneline.
Delivery Process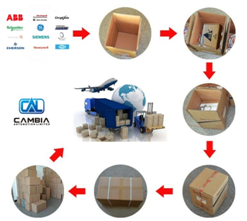 | | | |
| --- | --- | --- |
| ABB | AI820 3BSE008544R1 | AI820 3BSE008544R1 |
| ABB | AI830 | AI830 |
| ABB | AI830 3BSE008518R1 | AI830 3BSE008518R1 |
| ABB | AI830A 3BSE040662R1 | AI830A 3BSE040662R1 |
| ABB | AI835 3BSE008520R1 | AI835 3BSE008520R1 |
| ABB | AI835A 3BSE051306R1 | AI835A 3BSE051306R1 |
| ABB | AI845 3BSE023675R2 | AI845 3BSE023675R2 |
| ABB | AI845-eA 3BSE023675R2 | AI845-eA 3BSE023675R2 |
| ABB | AI880A 3BSE039293R1 | AI880A 3BSE039293R1 |
| ABB | AO523 1SAP250200R0001 | AO523 1SAP250200R0001 |
| ABB | AO801 | AO801 |
| ABB | AO801 3BSE020514R1 | AO801 3BSE020514R1 |
| ABB | AO810 3BSE008522R1 | AO810 3BSE008522R1 |
| ABB | AO820 3BSE008546R1 | AO820 3BSE008546R1 |
| ABB | APBU-44C | APBU-44C |
| ABB | APBU-44C 64669982F | APBU-44C 64669982F |
| ABB | AV31 | AV31 |
| ABB | AV43 | AV43 |
| ABB | AV43 AV 43 | AV43 AV 43 |
| ABB | AX460 | AX460 |
| ABB | AX460/50001 | AX460/50001 |
| ABB | AX521 | AX521 |
| ABB | AX521 B4 | AX521 B4 |
| ABB | AX645 3BHB001914R1 | AX645 3BHB001914R1 |
Email:sales@cambia.cn