ABB Bailey Infi 90 IMDSI12 IMDSI14 IMFEC12
ABB Bailey Infi 90 IMDSI12 IMDSI14 IMFEC12
ABB

Sweden

2-3Days

7PCS/Day

3HNM00148-01, 3HNM00272-1, 3HNM03189-1, 3HNM09846-1,
Get a Quote Today - Fast Shipping! New Items Added Daily. We Can Ship Same Day.
AI845 3BSE023675R2 , AI845-eA 3BSE023675R2, AI880A 3BSE039293R1, AO523 1SAP250200R0001, AO801, AO801 3BSE020514R1, AO810 3BSE008522R1, AO820 3BSE008546R1, APBU-44C, APBU-44C 64669982F, AV31, AV43, AV43 AV 43, 51305887-150, 51305900-175, 51306733-175, 51454472-175, 51454473-175, 621-1100RC
ABB Bailey Infi 90 IMDSI12 IMDSI14 IMFEC12
General Information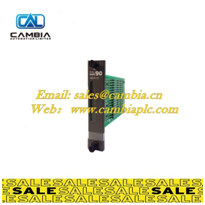 Product ID: RIMDSI14
ABB Type Designation: QTP-Order PIMDSI14
Catalog Description: QTP-Order PIMDSI14
Long Description: QTP-Order PIMDSI14
Packaging & Delivery
Warranty: one year
Condition: brand new and original
Delivery time: Ship Today
Payment term: T/T
Web: www.cambiaplc.com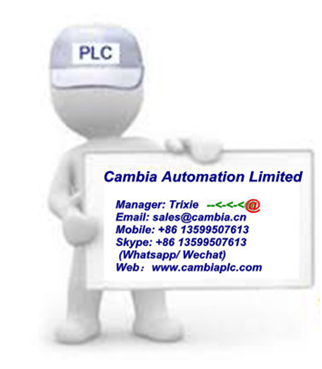 ABB Company
ABB is a Swiss-Swedish multinational corporationheadquartered in Zurich, Switzerland, operating mainlyin robotics, power, heavy electrical equipment andautomation technology areas. It is ranked 341st in theFortune Global 500 list of 2018 and has been a globalFortune 500 company for 24 years.
ABB Product:
1) AC800M series controller I/O module
2) AC800F series controller module
3) AC31 series controller module
4) 800xA series modules
5) Bailey INFI 90 module
6) DSQC robot module spare parts
7) Advant OCS system spare parts
8) H&B Freelance
| | | | |
| --- | --- | --- | --- |
| Bently Nevada | 3500/50M | Honeywell | FC-SDO-0824 |
| Bently Nevada | 3500/50 133388-02 | Honeywell | FC-TSAI-1620M |
| Bently Nevada | 3500/50 | Honeywell | FF-SRS59252 |
| Bently Nevada | 3500/46M | Honeywell | FSC10024/H/F |
| Bently Nevada | 3500/45 176449-04 | Honeywell | MC-PAIH03 |
| Bently Nevada | 3500/45 140072-04 | Honeywell | MC-PAOY22 |
| Bently Nevada | 3500/45 | Honeywell | MC-PC1X02 |
| Bently Nevada | 3500/44M | Honeywell | MC-PD1X02 |
| Bently Nevada | 3500/42M 176449-02 | Honeywell | MC-PDOX02 |
| Bently Nevada | 3500/42M 140734-02 | Honeywell | MC-TAIH04 |
| Bently Nevada | 3500/42M | Honeywell | MC-TAIH14 |
| Bently Nevada | 3500/42 135489-01 | Honeywell | MC-TAMR03 |
| Bently Nevada | 3500/42 125972-02 | Honeywell | MC-TAOY22 |
| Bently Nevada | 3500/42 125672-02 | Honeywell | MC-TAOY25 |
| Bently Nevada | 3500/42 | Honeywell | MC-TDID12 |
| Bently Nevada | 3500/40M 176449-01 | Honeywell | MC-TDIY22 |
| Bently Nevada | 3500/40M | Honeywell | MC-TDOY22 |
| Bently Nevada | 3500/34 | Honeywell | MC-TSIM12 |
| Bently Nevada | 3500/33 149986-01 | Honeywell | MU-FOED02 |