ABB AO810V2 BSE013234R1 Advant-800xA Analog Output
ABB AO810V2 BSE013234R1 Advant-800xA Analog Output
ABB

Sweden

2-3Days

7PCS/Day

D1801 3BSE020508R1, DAI04, DAI05
1 Year Warranty - Tested - Worldwide Shipping - Buy or Quote Online.
DAPU100 3ASC25H204, DASA110 3ASC25H705/7, DATX100 3ASC25H208, DATX110 3ASC25H209, DATX130 3ASC25H214, DATX131 3ASC25H215, DC523 1SAP240500R0001, DCF503-0050, DCP02, DCP10, DCU30/7 , DDI01, DDO01, DI685 3BDS005833R1, DI801,FBM201 P0914SQ, CP30B, FCM100Et, FBM201, FCP270 P0917YZ, FBM241c P0914WM.
DETAILS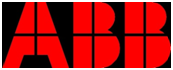 ABB AO810V2 BSE013234R1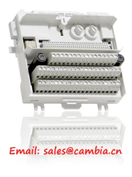 General Information
Product ID: BSE013234R1
ABB Type Designation: AO810V2 BSE013234R1
Catalog Description: AO810V2 BSE013234R1
Long Description: AO810V2 BSE013234R1
AO810V2
AO810V2 Analog Output Module
Model Type: BSE013234R1
Manufacturer(s):ABB
Model(s):ABB Advant S800 I/0, ABB Advant-800xA
Additional Information:Replaces the obsolete AO810.
Estimated Shipping Size
Dimensions: 5" x 2" x 5" (13 cm x 5 cm x 13 cm)
Weight: 0 lbs 6 oz (0.17 kg)
Our Advantages
1.New and Original
2.In Stock
3.Best Price
4.Fast Delivery
5.One Year Warranty
Contact Us
【Manager:Trixie】
【Tel:+86 13599507613(Skype/Whatsapp/Wechat)】
【Email:sales@cambia.cn】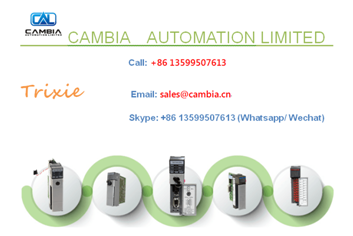 Our Main Products
ABB Advant OCS,ABB MOD 30/MODCELL,ABB MOD 300,ABB Procontic, ABB Procontrol, AB Rockwell CPU, Moore APACS, Moore Panel Controllers, Siemens Iskamatic, Schneider PLC, Quantum, Quanten 140CPU, GE Fanuc 90/30, 90/70, Invensys Triconex, FOXBOROI/A MOTOROLA MVME, MVME147, MVME162, MVME167, MVME177 and soon.
Related Products
| | | |
| --- | --- | --- |
| AX645 3BHB001914R1 | CI853K01 3BSE018103R1 | ABB |
| BRC100 BRC-100 P-HC-BRC-10000000 | CI854AK01 | ABB |
| BRC-100 P-HC-BRC-10000000 | CI854AK01 3BSE030220R1 | ABB |
| BRC300 PHCBRC30000000 | CI855K01 | ABB |
| BRC400 P-HC-BRC-40000000 | CI855K01 3BSE018106R1 | ABB |
| BRC410 SPBRC410 | CI857K01 | ABB |
| BSM80C-275AFX | CI857K01 3BSE018144R1 | ABB |
| BSTC176 SE98424140 | CI858K01 3BSE018135R1 | ABB |
| C100/0100/STD | CI860 CI860K01 3BSE032444R1 | ABB |
| C100/0200/STD | CM30/000S0E0/STD | ABB |
| C1900/0263/0260A C1900/0263 | CM572-DP 1SAP170200R0001 | ABB |
| C1900/0363 C1900/0363/0360A | CMA112 3DDE300013 | ABB |
| CMA120 3DDE300400 | CMA114 | ABB |