3500/53 Bently Nevada Overspeed Detection System
3500/53 Bently Nevada Overspeed Detection System
Bently Nevada

USA

Ship Today

7pcs

3500/22M 288055-01, 3500/42, 3500/33
3500/53 Electronic Overspeed Detection System is in stock, 7 pieces are available. Brand new, free shipping.
3500/94 . 3500/93 135799-01 . 3500/93 135785-01 . 3500/92 136180-01 . 3500/92 . 3500/90
3500/70M . 3500/65 . 3500/62 . 3500/61 163179-02 . 3500/53 133388-01 . 3500/42M 176449-02
3500/53 Bently Nevada Overspeed Detection System

- IN STOCK -

- BRAND NEW -
- 1 YEAR WARRANTY -
GE Measurement & Control
3500 Series Machinery Protection System Bently Nevada*Asset Condition Monitoring
GE's Bently Nevada* machinery protection and monitoring systems span more than a dozen different models deployed during the last
40 years. Combined, they comprise the largest installed base of permanently installed transducers and monitoring channels in the world.
It's a position of trust that has been earned over more than four decades of learning, refining, and improving our solutions to meet the
oil & gas industry's most demanding applications. Applications that require the highest integrity. Applications where false trips or missed
trips simply cannot be tolerated.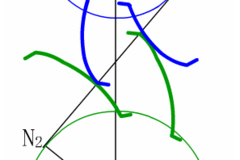 We have all below Bently Nevada products
Bently Nevada 3500 Monitoring system
Bently Nevada 3000 Monitoring system
Bently Nevada Extension Cable
Vibration and Position Cards
Reciprocating Compressor Monitors
Communication Gateway
Power supply
I/O Module
Chassis
3500/53 Datasheet
Highly reliable, fast response, redundant tachometer,protection system.
1) Main Module, front view.
2) Status LEDs
3) Buffered transducer output. Provides an unfiltered output for the
transducer. The output is short-circuit protected.
4) I/O Module, rear view.
If the 3500/53 is added to an existing 3500 System the following firmware and software versions (or later) are required:
3500/20 Module Firmware – Revision G
3500/01 Software – Version 2.00
3500/02 Software – Version 2.03
3500/03 Software – Version 1.13
Spares
133388-01 3500/53 Overspeed Detection Module
133396-01 Overspeed Detection I/O Module
134129-01 Firmware IC
134939-01 3500/53 Overspeed Detection Manual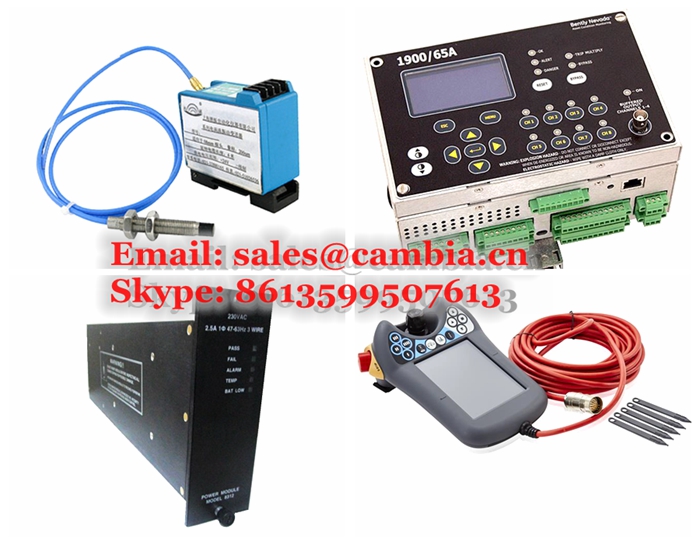 Our Advantage Products

1.Allen-Bradley 1756/1769/1771/1785 Series
2.ABB 800xA/Bailey INFI90/DSQC Series
3.Bently Nevada 3500/3300 Monitoring System
4.Schneider Series Quantum 140 series
5.General Electric IC693/IC697/IC698/IS200/DS200 Series
6.SIEMENS MOORE/S5 Series
7.Westinghouse: OVATION/WDPF/MAX1000 system spare parts
8.Invensys Triconex: Redundant fault-tolerant control system, Most modern fault-tolerant controller based on Triple Modular Redundancy (TMR) architecture.
9.Honeywell TDC2000/TDC3000/Experion HS Series
10.YOKOGAWA CS3000 System
Hot Sale
| | | |
| --- | --- | --- |
| 3500/53 133388-01 | 3500/94 | 3500/42 |
| 3500/53 | 3500/93 135799-01 | 3500/40M 176449-01 |
| 3500/50M 286566-02 | 3500/93 135785-01 | 3500/40M |
| 3500/50M | 3500/92 136180-01 | 3500/34 |
| 3500/50 133388-02 | 3500/92 | 3500/33 149986-01 |
| 3500/50 | 3500/90 | 3500/33 |
| 3500/46M | 3500/77M 140734-07 | 3500/32M 149986-02 |
| 3500/45 176449-04 | 3500/72M 176449-08 | 3500/32 |
| 3500/45 140072-04 | 3500/72M | 3500/25 149369-01 |
| 3500/45 | 3500/70M 136449-09 | 3500/25 125792-01 |
| 3500/44M | 3500/70M | 3500/23E |
| 3500/42M 176449-02 | 3500/65 | 3500/22M 288055-01 |
| 3500/42M 140734-02 | 3500/64M | 3500/22M 138607-01 |
| 3500/42M | 3500/62 | 3500/22M |
| 3500/42 135489-01 | 3500/61 163179-02 | 3500/20 |
| 3500/42 125972-02 | 3500/61 | 3500/15E |
| 3500/42 125672-02 | 3500/60 | 3500/15 AC 127610-01 |
Email: sales@cambia.cn | Cell: +86 135 99507613