3500/42 128240-01 Bently Nevada Mrox/Sei Module
3500/42 128240-01 Bently Nevada Mrox/Sei Module
Bently Nevada

USA

Ship Today

1-2 days

3500/40M, 3500/34, 3500/33 149986-01, 3500/32M
3500/42 128240-01 Bently Nevada Mrox/Sei Module, Lowest Price in Cambia Automation Limited. All Bently Nevada products are brand new and original with 1 year warranty.
330878-90-00 . 330878-50-00 . 330851-04-000-023-10-01-05 . 330850-51-05 . 330850-50-05 . 330780-91-05 . 330780-91-00 . 330780-90-00 . 330780-51-00 . 330780-50-00 . 330730-080-02-00 . 330730-080-01-00 . 330730-080-00-00 . 330730-040-03-00 . 330730-040-00-00 . 330710-000-060-10-02-00 . 330709-000-050-10-02-00 . 3500/20-01-01-00 . 3500/20-01-01-01
3500/42 128240-01 Bently Nevada Mrox/Sei Module
BRAND NEW & IN STOCK & 1 YEAR WARRANTY
Dimensions 2.6x25.8x24cm
Weight 0.9 kg
SPARES
3500/42E Proximitor/Seismic Monitor
3500/42E 287546-01
3500/42E 285691-01
289837-01
3500/42M Proximitor*/Seismic Monitor
3500/42M 176449-02
3500/42M 143489-01
128229-01 128240-01
135489-01 135489-02
135489-03 138708-01
138700-01 140482-01
140471-01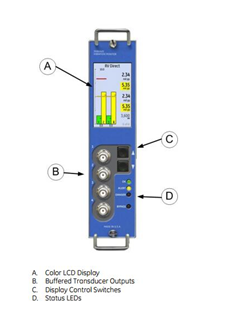 Front view of the 3500/42E Proximitor*/Seismic Monitor
CONTACT TRIXIE
Email: sales@cambia.cn
Cell: 86 135 99507613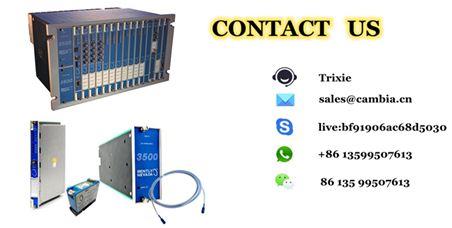 ABOUT US
Cambia Automation Limited is a honest supplier. We are very glad you can visit our company.
We are major in below PLC DCS TSI products.
If you are interested, please contact us freely.
----(DCS)Distributed Control System
ABB
Invensys Foxboro
Invensys Triconex
Ovation
Woodword
HIMA
Yokogawa
Honeywell
Emerson
----(PLC)Programmable Logic Controller
Rockwell Allen-Bradley
Schneider Modicon
GE Fnauc
Siemens
Prosoft
Bachmann
Woodhead
----(TSI)
Bently Nevada
EPRO
ENTEK
Please feel free to contact us for above products, we will try our best to serve you.
SEE MORE
Bently Nevada 3300/65 3500/22-01-02-02
Bently Nevada 1900/65A 3500/22-01-03-00
Bently Nevada 3300/55 3500/22-01-03-01
Bently Nevada 3300/50 3500/22-01-03-02
Bently Nevada 18745-03 3500/22-01-04-00
Bently Nevada 3300/50-01-01-00-00
Bently Nevada 3300/48 3500/22-01-04-01
Bently Nevada 3300/47 3500/22-01-04-02
Bently Nevada 3300/46-46-04-02-01
Bently Nevada 3300/46 3300/47-XX-XX-01-00
Bently Nevada 3300/35 3300/47-10-03-01-00
Bently Nevada 3300/35-13-01-01-00-02
Bently Nevada 3300/25 3300/47-09-03-01-00
Bently Nevada 3300/20 3300/12-02-20-00
Bently Nevada 3500/40M 125680-01
Bently Nevada 3500/42 128240-01
Bently Nevada 3500/34 125696-01
Bently Nevada 3500/33 149992-01
Bently Nevada 3500/32 125720-01
Bently Nevada 3500/25 125792-01
Bently Nevada 3500/25 149776-01
Bently Nevada 125800-01 3500/25
Bently Nevada 3500/22M 288055-01
Bently Nevada 3500/22M 138607-01
Bently Nevada 140471-02 3500/45-08-01
Email: sales@cambia.cn