1769-IF8 1769-IF4 Allen Bradley Input Module
1769-IF8 1769-IF4 Allen Bradley Input Module
Allen Bradley

USA

2-3days

12PCS/Day

1757-FIM, 1757-FIMRTP, 1757-plx52, 1757-SRC1, 1757-SRC3
Get a Quote Today - Fast Shipping! New Items Added Daily. We Can Ship Same Day.
1756-RMC11, 1756-RMC3, 1756SC-IF8H, 1756SC-IF8U, 1756-SIM,1757-SRM, 1761-CBL-HM02, 1761-L32BWA, 1761-NET-AIC, 1761-NET-DNI, 1762-IF2OF2, 1762-IF4, 1762-IQ16, 1762-IQ32T, 1762-IQ8OW6
1769-IF8 1769-IF4 Allen Bradley Input Module
About 1769-IF8
The 1769-IF8 compact I/O analog input module by Allen-Bradley is an analog input module with 8 differential inputs and a voltage range of ±10 Volts DC, 0 to 10 Volts DC, 0 to 5 Volts DC, and 1 to 5 Volts DC, with a current range of 0 to 20 mA, and 4 to 0 mA. It has a draw current of 120 mA

at 5 Volts DC, and 70 mA at 24 Volts DC, and it dissipates 3.64 Watts of heat when it is operational. It uses the Delta (Sigma analog to digital) converter, which modulates at a resolution of 16-bit unipolar or 15-bit plus sign, and at a filter/configuration-dependent channel response speed. It has a maximum BUS draw current of 120 mA at 5 Volts DC and 70 mA at 24 Volts DC, with an input impedance of 220 kilograms at the voltage terminal and 250 ohms at the current terminal.
1769 Compact I/O Modules
The Bulletin 1769 Compact I/O™ Chassis-Based Modules can be used as local and distributed I/O for a CompactLogix™ or Compact GuardLogix® controller. Rack-type features in a rackless design lower costs and reduce replacement parts inventory. A built-in removable terminal block provides connections to I/O sensors and actuators.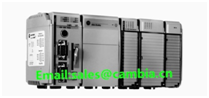 If you need the best quotationfor 1769-IF8 1769-IF4, or have any other questions, please click the button above or below contact us and we will be ready to answer your questions at any time.
Email: sales@cambia.cn
Shipping & Handling
Handling       Orders usually will be shipped in 48 hours
Standard Shipment DHL eCommerce / EMS / 4PX
Payments
Telegram Transfer
Recommend
| | | |
| --- | --- | --- |
| 46-288512G1-F | 1757-SRC3 | FC-SDO-0824 |
| IC693CPU374-KZ | 1757-SRM | FC-TSAI-1620M |
| IS200EXHSG3AEB | 1761-CBL-HM02 | FF-SRS59252 |
| IC695CPU315 | 1761-L32BWA | FSC10024/H/F |
| IS200EDCFG1ADC | 1761-NET-AIC | MC-PAIH03 |
| IC693ALG392 | 1761-NET-DNI | MC-PAOY22 |
| IS200EPCTG1AAA | 1762-IF2OF2 | MC-PC1X02 |
| IC697CPX935 | 1762-IF4 | MC-PD1X02 |
| DS200DDTBG2ABB | 1762-IQ16 | MC-PDOX02 |
| IC694MDL740 | 1762-IQ32T | MC-TAIH04 |
| IS200EXAMG1AAB | 1762-IQ8 | MC-TAIH14 |
| IC693MDL740F | 1762-IQ8OW6 | MC-TAMR03 |
| IC752SPL014 | 1762-IT4 | MC-TAOY22 |
| IC693MDL740 | 1762-L24AWA | MC-TAOY25 |
| IC697HSC700 | 1762-L24BWA | MC-TDID12 |
| IC200MDL740 | 1762-L24BXB | MC-TDIY22 |
| IS200ERGTH1AAA | 1762-L40BWA | MC-TDOY22 |
| IC200ALG630 | 1762-OA8 | MC-TSIM12 |
| IS200EHPAG1AFD | 1762-OB16 | MU-FOED02 |
| IC200ALG322 | 1762-OB32T | TC-PRR021 |
| IS200EMCSG1AA | 1762-OB8 | TC-PRS021 |
| DS200PCCAG9ACB | 1762-OF4 | TK-OAV061 |
| DS215TCQAG1BZZ01A | 1762-OW8 | TSAI-1620M |
Email: sales@cambia.cn