1746-P1 Allen Bradley SLC 500 Power Supply 1746-P2
1746-P1 Allen Bradley SLC 500 Power Supply 1746-P2
Allen Bradley

USA

In Stock

20pcs

1747-L541 | 1747-L542 | 1747-L551
Allen-Bradley 1746-P1 is available.
We sell a variety of brands: Allen Bradley, ABB, Bently Nevada, HIMA, Siemens...
1746-HS, 1746-HSCE, 1746-HSCE2, 1746-HSRV, 1746-HT, 1746-I012DC
1746-IA16, 1746-IA8, 1746-IB16, 1746-IB32, 1746-IB8, 1746-IC16
1746-IH16, 1746-IM16, 1746-IM8, 1746-IN16, 1746-INT4
Cambia Automation Limited is one of the largest components focused on industrial automation PLC module and control system.
Its mission is to help customers increase productivity and reduce downtime. Cambia Automation Limited has integrated a number of well-known brands in industrial automation, including
Allen-Bradley: 1746,1747,1769,1756,1771........
Bentley 3500/3300 Series
Schneider: QUANTUN,MODICON.........
General electric: IC697,IC695,IS200.DS200.....
Foxboro:FBM203,FCP240/270.....
ABB: DCS,BAILEY,DSQC.......
Contact US
Manager: Trixie
Email: sales@cambia.cn
company website:www.cambiaplc.com
Mobile: +86 13599507613
Skype: +86 13599507613 (Whatsapp/ Wechat)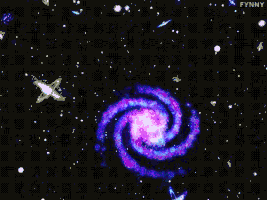 We severs
IN STOCK!!!
1 year warranty
Original and new
T/T



Advantage model
1746-IN16 |1746-INT4 |1746-IO12 |1746-IO12DC |1746-IO8 |1746-ITB16 |1746-ITV16 |1746-IV16 |1746-IV32 |1746-N2 |1746-NI04I |1746-NI16I |1746-NI4 |1746-NI8 |1746-NIO4I |1746-NIO4V |1746-NO4I |1746-NO4V |1746-NO8I |1746-NO8V |1746-NR4 |1746-NR8 |1746-NT4 |1746-NT8|1746-OA16 |1746-OAP12 |1746-OB16 |1746-OB16E |1746-OB32 |1746-OB32E|1746-OB8 |1746-OBP16 |1746-OG16 |1746-OV16|1746-OV32|1746-OV8 |1746-OW16 |1746-OW4 |1746-OW8 |1746-OX8
|1746-P1 |1746-P2 |1746-P3
MC-TSIM12 51303932-476 | MC-TDIY22 51204160-175 | MC-PAIH03 51304754-150 | FC-TSGAS-1624 | FC-TPSU-2430 | FC-SDI-1624 | FC-SAI-1620M | CC-TCNT01 51308307-175 | CC-TAOX01 51308351-175 | CC-TAIX01 51308363-175 | CC-PFB401 | CC-PDOB01 51405043-175 | CC-PCNT01 51405046-175 | CC-PAOH01 51405039-175 | CC-PAIN01 51410069-175 | CC-PAIM01 | CC-PAIH01 51405038-175 | CC-TDIL01 51308386-175 | CC-PDIL01 51405040-175 | 8C-PAIH51 51454352-175 |
3500/42M 176449-02| 3500/42M 140734-02| 3500/42M| 3500/42 135489-01| 3500/42 125972-02| 3500/42 125672-02
3500/42| 3500/40M 176449-01| 3500/40M| 3500/34
3500/33 149986-01| 3500/33| 3500/32M 149986-02| 3500/32| 3500/25 149369-01| 3500/25 125792-01| 3500/23E| 3500/22M 288055-01| 3500/22M 138607-01| 3500/22M| 3500/20| 3500/15E| 3500/15 DC 133292-01| 3500/15 AC 127610-01| 3500/15| 3500/05-01-02-00-00-01| 3500/05-01-01-00-00-00| 3500/05 3500/05-01-02-00-00-01
Email: sales@cambia.cn