The parts of the Chinese warplane on the parade were 3D printed
14-10-2019
As a carrier-borne aircraft carrier, the j-15 fighter has attracted the attention of all circles since its debut.There is another technology behind it -- 3D printing.
On the j-15, the large integral titanium supporting frame of the front landing gear is made of laser additive.Two or more parts that need to be connected with screws before can be formed at one time through 3D printing technology to ensure sufficient strength and at the same time reduce the weight and reduce the processing difficulty.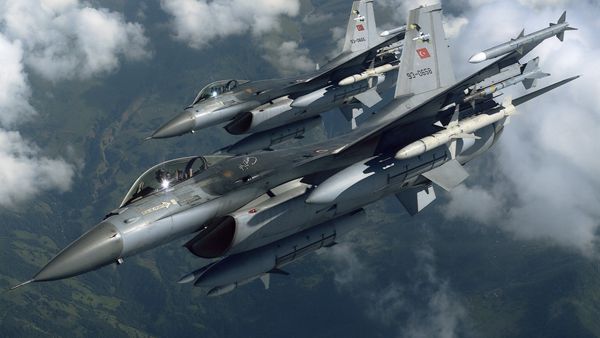 From being seen as an element of "science fiction", 3D printing has become a popular technology adopted by manufacturers, designers and others.
Today, 3D printing technology is widely used by aviation manufacturers.At last year's zhuhai air show, a number of aviation manufacturers showed off a range of sophisticated 3D printed products.These include GE aviation's 3d-printed fan blades, T25 sensors, fuel nozzles and combustor components.
3D printing technology is widely used in domestic j-15 fighter jets, fc-31 fighter jets, C919 aircraft and other aviation and military fields.3D printing technology has been used to manufacture the main windshield window frame and the central wing root rib of the domestically developed large passenger plane C919.The main bearing component of China's first large carrier rocket, the long March 5, is made of titanium alloy core-level binding bearings using 3D printing technology (laser synchronous feeding).The main bearing member of China's first large carrier rocket, the long March 5, is also manufactured with 3D printing technology, and the processing efficiency has been significantly improved.
We supply related modules
| | | |
| --- | --- | --- |
| CC-TAIX11 51308365-175 | 3500/22M | 1783-EMS08T |
| 8U-PAINA1 | 3500/42M | 1756-L71 |
| 900C72-0144-00 | 330180-50-05 | 1756-L61S |
| TC-OAV081 | 3500/40 135489-04 | 1794-OE12 |
| 10024/I/F | 3500/91-01-02-01 | 1769-OW8 |
| 8C-PDIPA1 | 128270-01E 131151-01 | 1734-IB4 |
| 8U-PDILA1 | 3500/60 | 1785-V40V |
| 51199929-100 | 3500/15E | 1756-IA16 |
| 900B08-0001 | 136188-02 | 1794-IE4X0E2 |
| MC-GAIH84 | 3500/53 133388-01 | 1769-L35E |
| 900A01-0002 | 330930-040-01-00 | 1794-IA8 |
| 51305482-110 | 134652-01 | 1747-SN |
| 51454460-200 | 330190-080-01-00 | 1794-OF41 |
| MU-TAIH02 | 3500/42 140471-01 | 1769-IQ32 |
| CC-TDOB01 51308371-175 | 1761-L32BWA | 2711C-F2M |
| DS200TCQAG1B | 1794-OA8I | 1785-L60L |
Any inquiries contact us anytime

Email:sales6@cambia.cn
WhatsApp:18030270289(Skype/WeChat)