The beginning of autumn
08-08-2019
The start of autumn, the 13th of the 24 solar terms, falls on August 7-9 each year. "Autumn" refers to the summer heat to cool, means the beginning of autumn. Start of autumn not only indicates that the hot summer is about to pass, autumn is coming. It also means plants are beginning to bear fruit and the harvest season is coming.
Allen-Bradley
Allen-bradley automation provides customers with a complete set of components, products, control and information platforms, as well as support services and manufacturing solutions. Through full automation, allen-bradley can implement a comprehensive business strategy to meet today's industry requirements.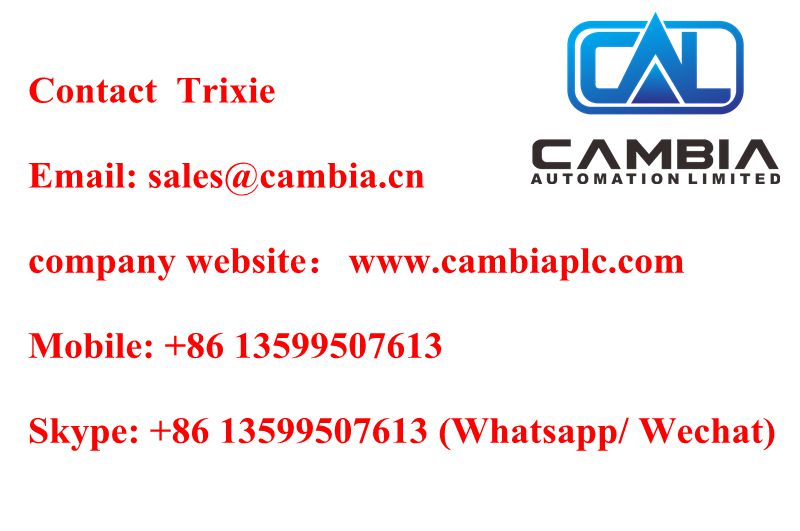 About product
100% full New - Original Factory Seal
Warranty:12 months
Package: Original packing with cartons.
Payment: T/T
Who we are?
Cambia Automation Limited is an international company with many PLC DCS products.
We have professional service, can help you to expand your business market.
Other Allen Bradley Products
| | | | | |
| --- | --- | --- | --- | --- |
| SLC500 1746 | SLC 500 1747 | CompactLogix 1769 | PLC-5 1771 1785 | ControlLogix 1756 |
| 1746-A7 | 1747-ACN15 | 1769-BA | 1771-A2B | 1756-2WS |
| 1746-BTM | 1747-AENTR | 1769-BOOLEAN | 1771-ACNR15 | 1756-A10 |
| 1746-FIO4V | 1747-AIC | 1769-CRL1 | 1771-CP1 | 1756-A13 |
| 1746-HS | 1747-AICR | 1769-ECR | 1771-DB | 1756-A17 |
| 1746-HSCE | 1747-ASB | 1769-IF16C | 1771-DXPS | 1756-A4 |
| 1746-HSCE2 | 1747-BA | 1769-IF4 | 1771-HS3A | 1756-A7 |
| 1746-HSRV | 1747-C10 | 1769-IF4XOF2 | 1771-IAD | 1756-BA1 |
| 1746-HT | 1747-DCM | 1769-IM12 | 1771-IAN | 1756-BA2 |
| 1746-I012DC | 1747-KE | 1769-IQ16 | 1771-IB | 1756-BATA |
| 1746-IA16 | 1747-L20C | 1769-IQ32 | 1771-IBN/C | 1756-CN2 |
| 1746-IA8 | 1747-L30C | 1769-IQ32T | 1771-IFEK | 1756-CN2R |
| 1746-IB16 | 1747-L511 | 1769-IQ6XOW4 | 1771-IFM | 1756-CN2R/B |
| 1746-IB32 | 1747-L514 | 1769-IR6 | 1771-IK | 1756-CNB |
| 1746-IB8 | 1747-L524 | 1769-IT6 | 1771-IL | 1756-CNB/E |
Email: sales@cambia.cn Skype: +86 13599507613