QIXI FESTIVAL--CHINESE VALENTINE'S DAY
07-08-2019
QIXI FESTIVAL--CHINESE VALENTINE'S DAY
Qixi Festival--Chinese Valentine's Day
July 7th on' the Chinese calendar is Chinese Qixi Festival, the most romantic of all the traditional Chinese holidays. Every year,
some big businesses organize various activities, and young people send gifts to their lovers. As a result, the Qixi Festival is
considered to be Chinese &quot ;Valentine's Day".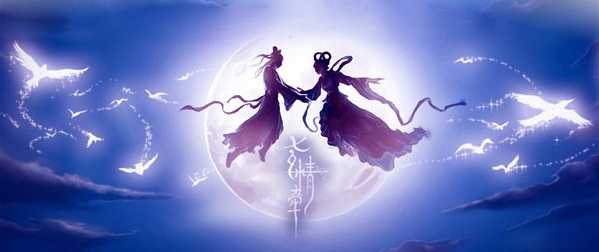 The origin of the Qixi festival
The Qixi Festival is derived from the legend of Cowherd and Weaving Maid. The legend holds that on this particular night every
year the Weaving Maid in heaven meets with Cowherd. So, people can see Cowherd and Weaving Maid meeting in the . Milky
Way on the night of Qixi. 0n this night, girls would also beg . Weaving Maid for some wisdom for a happy marriage. But, with
the changing of times, these activities are diminishing. All that remains is the legend of Cowherd and Weaving Maid, a sign of
faithful love, continuously circulated among the folk.
On this romantic day, we must spend time with our loved ones, go on dates, watch movies, have candlelit dinners, and do
whatever you want.
Best wishes to loved ones all over the world.
We supply
| | | |
| --- | --- | --- |
| 1747-M11 | 510-0040-T | PR6424/012-010 CON011 |
| 1747-M12 | TDC2000 | PR6423/10R-030 CON021 |
| 1747-M13 | 51196653-100 | PR6424/012-000 CON011 |
| 1747OC-EBCBA | 621-6550RC | MMS6220 |
| 1747-OCPCM2 | 51301388-100 | PR6424/006-010 |
| 1747-OCVGA1 | TDC3000 | PR6423/010-010 CON021 |
| 1747-SCNR | YT296000-MZ YXU149B YXU 149B | PR6423/002-040 CON041 |
| 1747-SDN | YXE152A YT204001-AF | PR6423/00R-101 CON031 |
| 1747-SN | YXI115B YT204001-AL | AD916AE |
| 330850-50-05 | YXT115B 4890024-NK | BO123HE |
| 330780-91-05 | YXU144 YT296000-MC | AD908AC |
| 330780-91-00 | FS211/N | P0914XB |
| 330780-90-00 | DIO264 | AD908AA |
| 330780-51-00 | DIO248 | FBM214 |
| 330780-50-00 | CM202 | FBM202 |
| 330730-080-02-00 | MC205 | MVI69-GSC |
| T8191 Shield | DIO232 | MVI56-MCM |
| T8192 Shield | KJ4002X1-BF2 12P3866X012 | MVI56-GSC |
| T8193 Shield | KJ3002X1-BA1 12P06801X122 | MVI69L-MBS |
| T8194 Shroud Kit | KL4201X1-BA1 | MVI56-ADM |
| VE4003S2B1 12P3270X022 | KJ4001X1-NB1 12P3368X012 | 3150-MCM |
| KJ4001X1-NA1 12P3373X012 | 3250-L532M | |