PEPPERL+FUCHS
28-08-2019
PEPPERL+FUCHS
PEPPERL+FUCHS's History
With entrepreneurial courage, pioneering spirit and persistent innovation, Walter Pepperl and Ludwig Fuchs, two founders of the double fu, co-founded a radio repair shop in mannheim in 1945.
They rely on many years of experience, burst out of the creative inspiration of wisdom, and always committed to technological innovation, the development of new products for customers.
A few years later, they invented the world's first proximity switch, and these innovations set the stage for a doubly glorious history.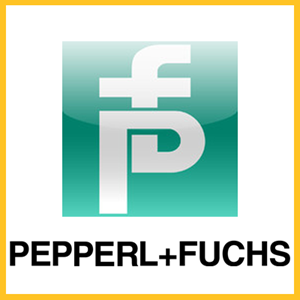 PEPPERL+FUCHS's Products
Proximity sensor
Inductance sensor

Capacitive transducer
Magnetic field sensor
Proximity sensor attachment
Photoelectric sensor
Convection type photoelectric sensor
Reflector plate type photoelectric sensor
Diffuse reflection type photoelectric sensor
Switch sensor using measurement core technology
Fiber optic sensor
Slot sensor and slot grating sensor
Color label sensor and color sensor
grating
Distance sensor
Optical communication coupler
Special sensor
Safety sensor
Automatic access and access to applicable sensors
Photoelectric sensor accessories
Any further help, contact us freely.
e: sales@cambia.cn
t: 86-13599507613
Skype/Whatsapp/Wechat: 86-13599507613
(same account)
Other Products
9674-810
5462-948
YS170-012 S4
4409
SST-PB3-VME-1
VI702 S1
9853-610
9907-205
PC10031
EMPII

3006

APPLICOM-PCI1000
PW482-S01
9662-810
8440-1750 EASYGEN-1500
CP401-10
3704E
SST-PB3-PCU-2
PW402
9753-110
APP-PS7-PCI
AAR145-S00
3703E
DN3-PCI-1-E
SR1B-045N-1KC
9563-810
5462-757
VF702
3601E
5462-744
PSCCM24AAN
9662-110
PW402 S2
PW401
3006
AAT141-S00 S2
AAR145-S00 S1
HCU3700/3703E
ADV151-P00 S2 ATD5A-00
ADV159-P01 S1
8311
AAI543-H00S1
YHC4150X-01 YHC4150X
AI3351
AFV10DS2
AAB841-S00 S2
8310
AIP827-2S1
AAI841-H00
YOKOGAWA AAI543-H00 S1
S9129FA
VI701S1
YOKOGAWA AFV10D S2
VF701
CP345S1
YOKOGAWA AIP827-2 S1
AMM12 S3
VF701S3
YOKOGAWA S9129FA
AMM42 S4
PSMBXNAN16180-500/2
YOKOGAWA VF701
AMM42 S3
SR1220E2
YOKOGAWA AMM12 S3
AMM32J S1
AMM32 S3
YOKOGAWA AMM42 S4
AMM22 S3
PW702 S1