Honeywell smart architecture makes for a bright future for the city
25-09-2019
Shanghai, Sept. 24, 2019
Today, honeywell hosted a special event entitled "smart architecture contributes to a better future for the city" at intercontinental sheshan shemao Shanghai. With 70 years of remarkable achievements in China's urban construction, honeywell is not only a witness to the great changes in China's development, but also an active participant and contributor. From subways to buildings, hospitals to hotels, underground pipe corridors to commercial centers, honeywell successfully supports the construction of many landmark projects with customized products and services. Looking forward to the development of smart cities in the future, honeywell will continue to help the construction of Chinese cities in such areas as smart iot, energy conservation and emission reduction, and push for a new peak of high-quality development.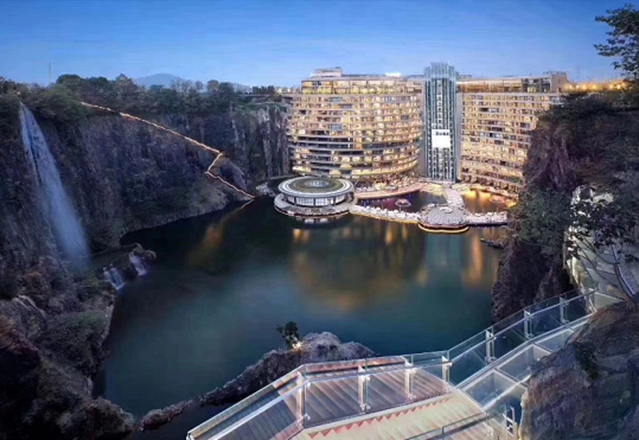 Over the past 70 years, China's urban development has improved. However, it is accompanied by increasingly serious "urban diseases" -- population growth, resource shortage, environmental pollution and so on. Nowadays, innovation-led, data-driven and efficient sustainable development has become a new plan for governments at all levels to improve the management level of urbanization. Honeywell has been serving the Chinese market for many years and has made great contributions to the building of a new smart city in China by virtue of interconnected technologies in safety, green, energy saving and efficiency. So far, honeywell's series of safe and reliable technologies have served more than 600 hotels, more than 150 subways, more than 60 airports and more than 1,000 hospitals in China, becoming an integral part of the development of smart architecture in China.

Intercontinental sheshan shemao Shanghai, where the event was held, is a successful case of honeywell building a new smart city and providing smart hotel solutions. The former shenkeng hotel was an abandoned quarry pit up to 88 meters deep. During the construction of the hotel, the challenges caused by the special construction environment, such as fire prevention and theft prevention, have to be overcome. To overcome these challenges, honeywell has designed an integrated security and fire protection solution to help hotels operate in a safer and more efficient environment.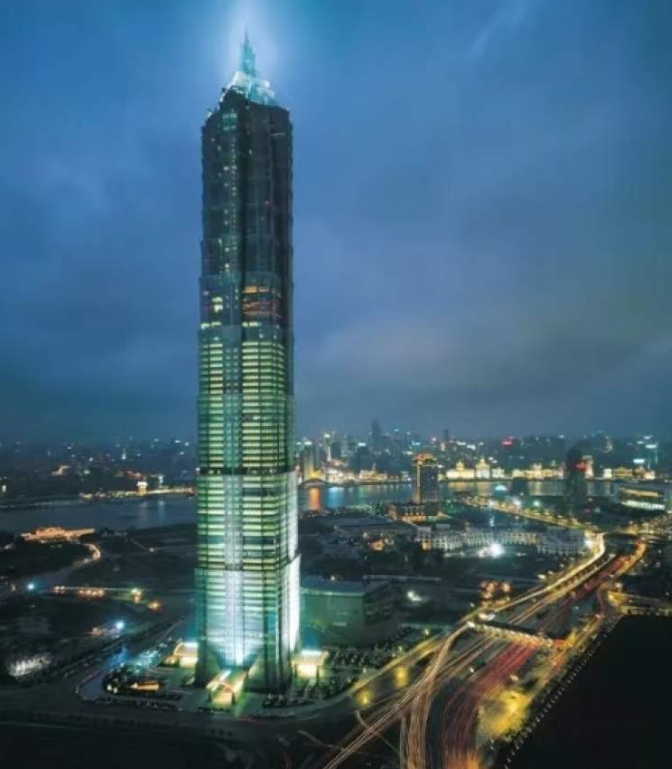 In addition, the Shanghai jinmao tower, once known as the "tallest building in China" (building height: 420.5 meters) and awarded leed-eb gold certification by the us green building council in 2013, also USES honeywell's corporate building integration system. The system has been in operation for 20 years since it was officially put into operation in 1999. It monitors and manages more than 21,000 equipment and facilities in the building to ensure the efficient operation of mechanical and electrical equipment and facilities in the building, so as to ensure that users and visitors in the building have a safer, comfortable, healthy and energy-saving environment.

From 420.5 meters above the ground to 88 meters below the ground, honeywell not only effectively helps solve the problem of how to make efficient use of urban resources, but also achieves comprehensive and long-term high stability and expansibility in terms of security, fire protection and building automation management. Li ning, greater China and Asia Pacific President of honeywell smart building technology group, said, "in the construction of new smart cities, honeywell has been actively promoting the localization construction, and applies honeywell's world-leading Internet technology to local smart building solutions. From the jin MAO tower in the sky to the pit hotel in the ground, honeywell's advanced technology is on display. Honeywell currently provides management systems for 1.5 million hotel rooms worldwide and technical applications for more than 10 million buildings. We believe honeywell will earn the trust of more and more customers through our continued efforts to upgrade our technology."
In the process of building new smart cities, developing low-carbon cities and building green buildings are also indispensable. The report of the 19th national congress of the communist party of China pointed out that to build a beautiful China, green development should be promoted and a sound green, low-carbon and circular economic system should be established. At the meeting, MAO qin, director of the low-carbon office of changning district, Shanghai, also showed the project selected by the national development and reform commission as the best energy-saving practice in the field of architecture -- building 9 of Shanghai hongqiao hotel. Honeywell has provided it with a smart building integration system to help make building 9 of Shanghai hongqiao hotel the first commercial building in Shanghai with nearly zero carbon emissions.

From hong kong-zhuhai-macao bridge to the Palace Museum in Beijing, from xiamen metro line 1 to longdongbao airport in guiyang, from shen 'an hospital in chongqing to the ritz-carlton hotel in xi 'an, from Shanghai national convention and exhibition center to the bird's nest national stadium in Beijing, from Shanghai jinmao tower to sheshan shenkeng hotel... Honeywell intelligent building technology group has helped complete "south to north" and "heaven to earth" key national and urban construction projects. With the founding of new China and the reform and opening up, honeywell has been serving the Chinese market for decades, and has actively promoted the development of Chinese smart architecture with the concept of "east serves east" and "east serves the world".

Professional sales
Honeywll Family
TDC2000
TDC3000
TPS
Experion PKS C200
Experion PKS C300
Experion LS
Experion HS
FSC Fail Safe Controller
FSC FC-TPSU-2430
UCN Boards
FTA Boards
Sensor
Contact: Trixie |sales@cambia.cn | 86-13599507613