Ethernet PLC - ideal choice for industrial intelligent networking
29-07-2019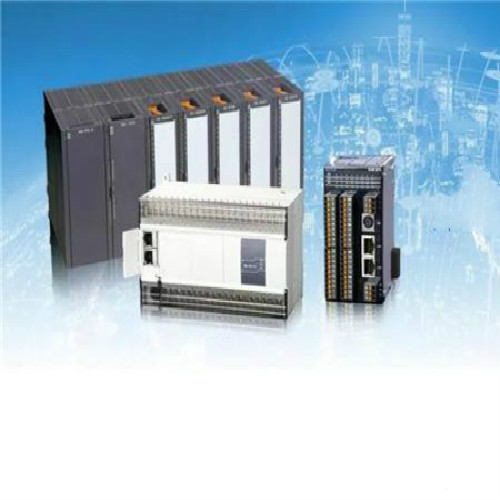 With the passage of time, industrial Ethernet technology has entered the global industrial control automation standard communication technology.


Strong product lineup
Product features
1、program capacity "large" >1M
2、Communication is faster and more efficient
When monitoring PLC data in XD/XL/XG series PLC programming tool software, the user experience with better real-time data and faster program download can be obtained through Ethernet communication.At the same time, high-speed and stable Ethernet networking also provides a powerful guarantee for the interaction of large volume data.
3、Wiring mode "simplify the complex"
Ethernet communication itself has obvious advantages over RS485 and USB. Reliable and easy to use connection mode is especially suitable for communication of multiple PLCS. Users can communicate with any PLC in the field through only one switch.Such wiring mode effectively improves work efficiency, and at the same time, maintenance is more convenient and fast.
4、Support access to multiple protocol devices
Modbus-tcp, TCP/IP, UDP protocols.
5、Support access to cloud manufacturing platform
XD5E/XL5E/XDME/XLME XG1 / XG2 series front-end ports such as PLC, remote communication functions, can be made in letter jie YunZhi platform, add the device to realize remote data monitoring, data storage, data analysis function.
The daily recommended
| | | |
| --- | --- | --- |
| VE4002S1T1B2 KJ3001X1-BG1 12P0557X162 | MU-TAIH22 | 133819-02 |
| VE4002S1T2B2 KJ3202X1-BA1 12P2536X032 | MC-TAIH22 | 133819-01 |
| VE4002S1T2B4 KJ3202X1-BA1 12P2536X042 | MU-TAIH23 | 133442-01 |
| VE4002S1T2B5 KJ3204X1-BA1 12P3275X022 | MC-TAIH23 | 133434-01 |
| VE4003S2B1 12P3270X022 | 2711C-K3M | 133396-01 |
| VE4003S5B1 KJ3002X1-BG2 12P1731X082 | 2711-K10C1 | 133323-01 |
| VE4005S2B2 KJ3221X1-BA1 12P2531X092 | 2711-K10C10 | 07KT98 GJR5253100R3262 |
| PR6423/002-001 CON041 | 2711-K10C15L1 | 07KT98 Advant Controller |
| PR6423/002-001 CON041 | ACR222/2 | 07KT98/B GJR5253100R0260 |
| PR6423/002-030 | BS210 | 07KT98 Advant Controller 31 |
| PR6423/002-030 CON021 | PTAI216 | 07KT98 H1 GJR5253100R0270 |