Burning feeling "AB cup", "wisdom" create new force
13-08-2019
On July 30, 2019, the seventh "AB cup" national automation system application competition for college students was successfully concluded in Shanghai jiaotong university.
The competition by the ministry of education of institutions of higher learning automation speciality teaching steering committee of the host, rockwell automation (China) co., LTD. And Shanghai jiaotong university jointly undertake, in addition, the parameter is more technology software company (PTC) industry technology co., LTD., dalian lithium and Enders house automation (China) co., LTD.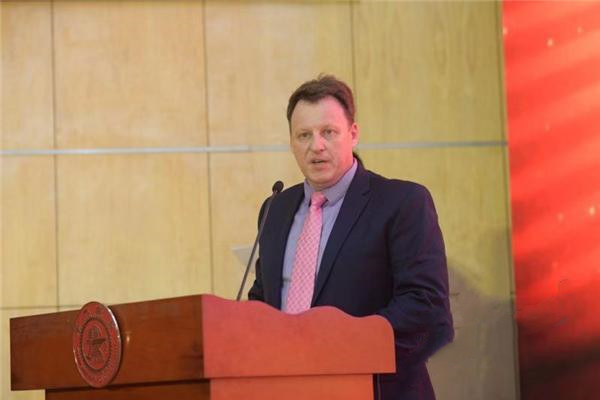 A new proposition, focusing on the industrial Internet of things
The preliminary topic of this competition is to select the industrial Internet of things application scenarios by the contestants themselves to study and discuss the industrial Internet of things application solutions.
Final phase is given priority to with practical operation, which requires the competitors within the prescribed period of time, in accordance with the provisions of the industrial iot scenarios, using parameter technology software company (PTC) industrial iot technology platform (ThingWorx) and the rockwell automation company, integrated motion control system, and small and medium-sized industrial Ethernet control system, and the house Enders field instruments for specified tasks.
Final review assessment divided into two parts, base and expand the base part of the main assessment of communication software and the system of interconnected, ThingWorx platform with the control system of interconnection and display instrument the ThingWorx platform, while expanding part focusing ThingWorx platform and integrated motion control system of the Internet, including monitoring, trajectory motion state and trend of display, etc.
Future period, the beginning of manufacturing talent
With the continuous development of technology, the current manufacturing industry talent shortage, the right talent is hard to find. The separation of traditional college education and industry application scene will not only lead to the talent gap in the manufacturing industry, but also may lead to the lack of students' understanding of the industry, leading to the loss of talents.
In recent years, with the promotion of "AB cup" competitions, college education has been expanded from subject knowledge to application. From the performance of the contestants in this competition, it can be seen that school-enterprise cooperation has been effective in promoting college education.
Compared with paying more attention to different design ideas, the "AB cup" national college students automation system application competition places more importance on practical operation, and has a larger proportion in the assessment, with more meaning of "landing".
Many contestants said that they saw their future selves more closely through this competition, and the communication with industry experts and staff during the competition strengthened their determination to choose to engage in the manufacturing industry, and they were full of yearning for the future development.
In their prime, the summer sun seems to be outshining these stars of the future. Under the background of new industry, we believe that new engineering talents with the help of a good platform like "AB cup" competition will better adapt to the development of Chinese manufacturing, and the future is promising.
CAMBIA AUTOMATION LIMITED is a leading global supplier of control system components. We specialize in control systems and drives. With many years of experience in the industrial sector, we consistently deliver the highest quality of spare parts.We supply DCS, PLC, MOTOROLA MVME, Anybus, RTU, IPC, IPC, SCSI (50, 68, 80Pin), AnyBus (Gateway), etc.

We have different InStock products in high quality that we can supply promptly with a fair price.
We also provide safely expresses with responsibility and credit in a fast delivery period.
We look forward to cooperating with you for our beautiful future.
We currently stock over 12000+ branded products.
We also have below Allen-Bradley products
SLC500 1747 1746 series
CompactLogix PLC 1769 series
ControlLogix 1756 1794 1760 1788 series
PLC-5 1771 1785 series
MicroLogix PLC 1761 1763 1762 1766 1764 series
PanelView 2711, 2711P series
ProSoft MVI69 PS69 MVI56 MVI94 MVI71 MVI46 3150
ICS TRIPLEX T8431 T8461 T3401 T8310
If you questions and inquiries, please don't hesitate to contact us.
Email: sales@cambia.cn Skype: 86-13599507613