Allen-Bradley ControlLogix
27-05-2019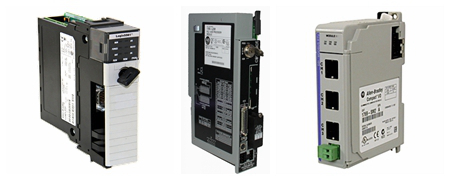 As one of the world's largest companies dedicated to industrial automation and informatization, Rockwell Automation has provided advanced industrial power, control and information solutions to over 500,000 products from 1903 to the present. The market is spread over more than 80 countries...
Rockwell Automation's sales of $6.7 billion in Fiscal 2018, have maintained strong growth.
In the new round of industrial revolution competition, Rockwell Automation kept pace with the times and first announced its new brand promise at the Automation Expo in Philadelphia in mid-November last year.
We are specialized in selling below Allen-Bradley Products:
SLC500 1747 1746 series (1746-IB32 1747-L532 1747-L551)
CompactLogix PLC 1769 series (1769-OA8 1769-OF5 1769-OV16)
ControlLogix 1756 1794 1760 1788 series (1756-L61 1756-L71)
PLC-5 1771 1785 series(1771-KX1 1785-KA 1785-L40L 1785-L80B)
MicroLogix PLC 1761 1763 1762 1766 1764 series
PanelView 2711, 2711P series
ProSoft MVI69 PS69 MVI56 MVI94 MVI71 MVI46 3150
ICS TRIPLEX T8431 T8461 T3401 T8310